BN Prose: A Better Year By Lacomtessnoire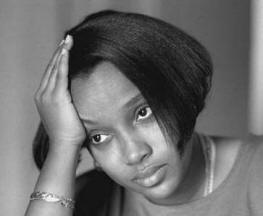 To Do or Not To Do
The thought swirls round my head as I stare at my reflection in the bathroom mirror. I hear the voices downstairs, some high and some pitched low as they chat happily. Laughter fills the air and I smile to myself.
Not a happy smile.
I smile darkly as I grip the knife in my hand.  I think back over the past year. My boyfriend left me for my best friend on our anniversary. Incredibly cliché I know;  but who would have thought it? All those nights of worrying about why he hadn't called when he said he would; the days of wondering why he was always distracted. I had it all planned out, dinner and then we'd walk on the beach in the evening. We were half way through dinner when he said he was done. I told myself that I had to be strong but I'm tired of being strong. Men are unfaithful pigs. Even Daddy dearest!
My father has been hiding a son he had with one of his work colleagues from our family. Being the nosy bugger that I am, I found out while going through his emails. My heart had sunk when I saw the photos of the woman and the little boy. The little boy looks exactly like dear daddy.
Stupid errant tears drop on the counter in front of me. I wipe them away angrily. I don't care. I am strong. I can deal with it.
What a lie.
Life itself is a lie. What's the point of crying when I can do something about it?
Gripping the knife with one hand and the edge of the counter with the other, I lean forward and stare at my reflection once more. Brown eyes stare back at me. I look down taking in my appearance impassively. Short dark brown hair, chocolate skin, too thin body clad in a white vest top and loose grey bottoms.
Can I honestly go through with this?
Footsteps thud heavily up the stairs and I hold my breath as the move to the south side of the hall then pause. They come towards the bathroom and I hear a knock on the door.
'Darling, you've been in there for ages. Are you okay?'  My mother's shrill voice pierces through the silence.
I do not let go of the knife as I stare at the locked door through the mirror. It's not like she can break down the door. I reply in a chirpy tone, 'I'm fine mum, just trying to get my make-up done.'
'Ok, hun. Well hurry up, we need to be out of this house in a couple of hours.' Her footsteps fade as she walks back downstairs.
I smile again; there is no way I will be going anywhere anytime soon. Not ever again.
Finally, I glare at the stick on the counter in front of me. The kit stares insouciantly back at me, the positive line smirking.
I am pregnant. For the boyfriend who cheated on me.
Twenty-one, student and pregnant… I can imagine my mother's heart breaking. I don't want to think about Father, he's not the picture of perfection but still…I am pregnant without being married.
How will I explain that I am not the virgin they believe I am? Funny as this sounds, all Nigerian parents believe or choose to believe that their daughters remain virgins till they marry.
Finally, how will I explain that the guy responsible for my pregnancy is not with me anymore? That I am going to be a single mother? The thought of abortion crosses my mind but I quickly discard it. As I do this a sharp bark of laughter is forced from my lips, life choices came with different types of sacrifice.
Yes, the past year has been dreadful and there is no way I can continue like this. I take a deep breath then exhale slowly. I mouth to my reflection, 'Lord forgive me' and I hold the knife aloft.
A sharp knock raps on the bathroom door.
I scowl angrily as I shout, 'Who is it?'
'It's me, Ada. You need to hurry.' My little sister's voice calls out.
'I said I'm coming, okay!' I retort.
There is silence for a few seconds then her tiny voice says, 'You need to hurry because your birthday will be over soon and I want to spend the last hour with you before church.'
This causes me to drop the knife with a clatter. She is just twelve years old. The only sister I have and I suppose I am the only role model she has. I cannot just leave her with my weak mother and philandering father.
I stare at my reflection as thoughts whirl through my head. It may have been a bad year but things can turn around. Everything is up to me. I have always been a fighter so why stop now?
I pick up the pregnancy kit and put it in my pocket. I pick up the knife as well.
'I want to spend the last hour of my birthday with you too, my darling'.
Yes, it will be a better year.
Photo credit: recover-from-grief.com