Get Fit & Stay Fit For the Holidays! 3 Slick Moves To Keep You In Shape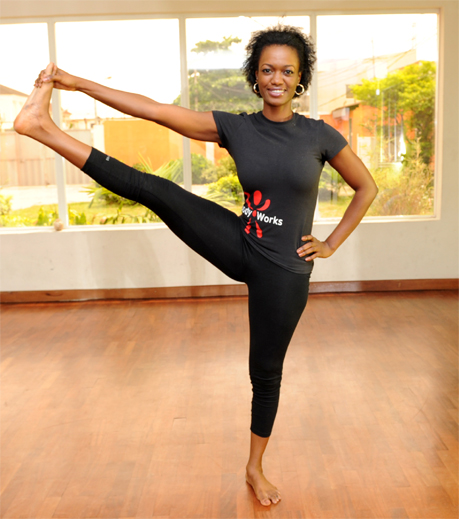 In the spirit of the Body For Xmas Challenge, there are 3 simple exercises you should incorporate into your program.
The Static Lunge:  This works the thighs, bum and core
 Stand with your right foot forward, left foot back about 3 feet apart.
 Hold (medium) weights in each hand and bend left knee to lower the body towards the floor.
 You should be able to see the toes of your front leg so make sure to lower straight down rather than forward.
 Keep your upper body straight (imagine a cup of water on your head) with your abs held in tight.
 Breathe out through your mouth as you push through the front heel and come back to your starting position.
 Don't lock the knees at the top of the movement.
Complete 3 sets of 16 reps on each leg.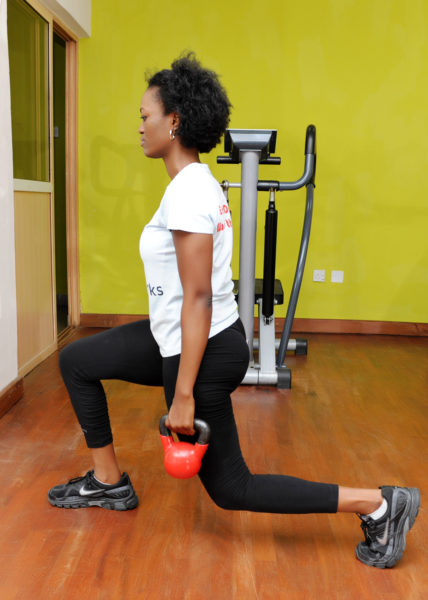 Side bends with Arm circles : This works your arms, chest, core & oblique.
This move will burn but I want you to stay focused on the image of you wearing a sleeveless t-shirt with lovely toned arms on display 😉
Stand with your feet wider than your shoulders,
Hold your abs in tight and hold light dumbbells in both hands.
Bring your arms up shoulder level but keep the shoulders relaxed.
Gently breathe out through your mouth and draw 10 small clockwise circles initiating from and squeezing your shoulders
Now, bring your right hand towards your right ankle in 10 small beats.
Inhale, come back to start and draw 10 anticlockwise circles,
Then bring your left hand towards your left angle for 10 beats.
Repeat 10 times on both sides, 3 sets.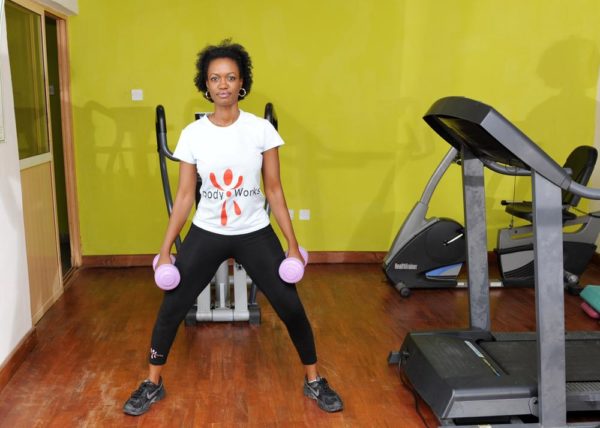 The Scissors: This is perfect for the core, thighs, bum and hips.
Lie on your back with you head in your hands, upper body off the floor from the ribcage and your legs straight up to the roof.
Hold your stomach in gently but firmly.
Breathe out through your mouth, squeeze your hips and bum ( imagine you have a ball in between your legs) and bring your right leg towards the floor.
Breathe in and bring the leg back up as you bring your left leg towards the floor.
Keep your stomach and bum tight throughout.
Make your head is resting in your hands comfortably.
Complete 3 sets of 30 reps.
Try these moves and leave a comment on how you felt when you were done.
_________________________________________________________________________________________
Oyinkansola Talabi has been a fitness enthusiast for over 15 years and she is trained in Weight Management (FIE UK), Pilates ( Stott Pilates UK) and Kick boxing (Ian Fox training UK) and Performance coach ( Human Performance Institute USA). She has worked as a Personal Trainer since 2006 and founder of Bodyworks Personal Fitness Studio in Lekki Phase 1 opened in January 2009. The Studio offers personal training classes, fitness & nutrition consultations, daily group exercise classes and a personal Gym.