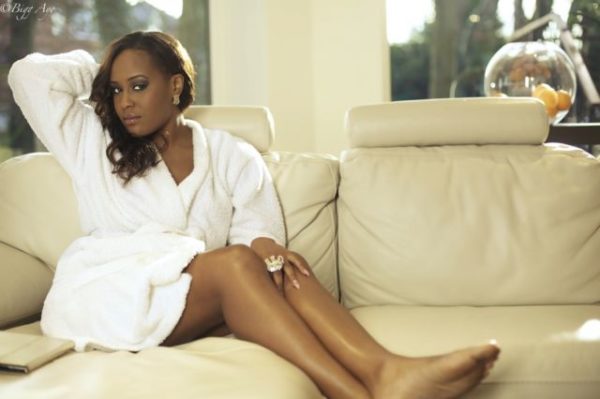 All it took to get her noticed was a great collaboration with label mate, Iyanya, and the name Emma Nyra became popular on the Nigerian music scene. She brought Iyanya's hit single "Ur Waist" to life with her sultry voice and has two other well accepted singles "Ori Mi Wu" and "Everything I Do" to her credit.
Emma Chukwugoziam Obi was born and raised in Texas, USA by her parents who both hail from Delta State. She attended Texas Southern University in Houston, Texas on a full volleyball scholarship where she completed her studies with a Bachelor of Science in Health Administration and a minor in Public Affairs.
Now signed to Made Men Music Group, the fast rising star is set to make even more hits in 2013. BellaNaija's Adeola Adeyemo caught up with Emma to to get some scoop on her journey into music and find out what she has been up to lately.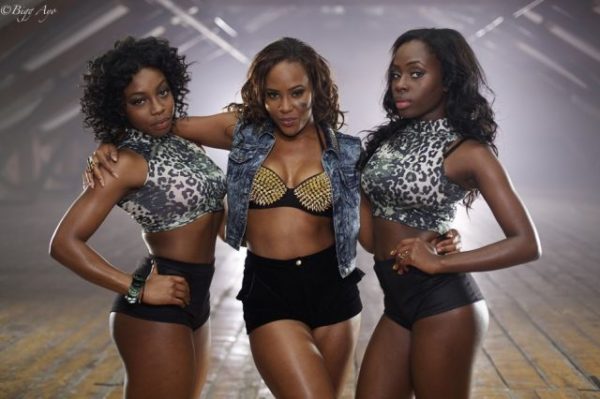 The name "Nyra"….  Nyra is a nickname I got in college which in short is just another version of Naira.
Discovering her passion…  My journey into music started when I was very young. As a small child I often sang songs of my own, and I also discovered that my sister and I could mimic almost every song on the radio. I discussed with my parents that instead of going to college I wanted to pursue music. You can imagine the immediate response I got!
College vs Music…  Being an entertainer is what I have always wanted to be. I promised my parents that I would get a degree first, then pursue my passion. I graduated in 2010 and I've been entertaining professionally since then. In the end I'm very glad I listened to them because I will always have a degree to fall back on.
Relocating to Nigeria… In March 2012, I moved to Nigeria in order to further pursue my career. I have to admit it was a bit tough in the beginning. I had a hard time adjusting to the weather and I missed my friends and family dearly. In hindsight I can say that moving to Nigeria is one of the best decisions I've ever made. The industry does not lie or sugar coat anything so it has definitely made me stronger.
Getting a record deal… I met Iyanya in 2011 through our manager Ubi Franklin. I met Ubi Franklin in 2010 through a close friend. Ubi was actually the main instrument in convincing my parents that moving to Nigeria was the right idea. In March 2012 I signed to Made Men Music Group and the rest is history. I feel truly blessed to be with a group of people who believe in my ability 100%.
Working with Iyanya…  is never a dull moment! He's an experienced artist so he teaches me many techniques. When we released "Ur Waist" we received mixed reviews. A lot of people didn't understand it and when we released the video it was equally controversial. What makes the song especially unique is the beat. D'tunes produced a sound that you can't compare to anything else on the radio right now. Now when we perform, the first thing people want to hear is "Your Waist, All I Want Is Your Waist". Overall I'm grateful for the platform the song provided for me.
Debut video… My debut video Ori Mi Wu, which was directed by Mr Moe Musa, was shot in Manchester and is set for release in early January. My fans can expect a video with lots of energy, choreography, and whining of waist which I am known for.
My greatest assets… are my legs and my smile.
Age…  A lady never tells her age! Let's just say I'm old enough to drink. *wink wink*
Career goal… Within my music career, my main goal is to conquer the African market and to penetrate the international market. I would like to be recognized for the quality of my voice and not the quantity of my bank account.
Emma Nyra – Ori Mi Wu

Download
Emma Nyra ft. Iyanya – Everything I Do

Download
Iyanya ft. Emma Nyra – Ur Waist