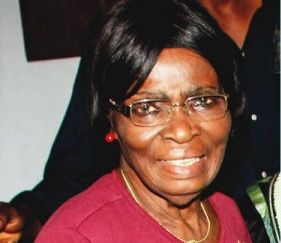 The kidnappers that abducted the 82 year-old mother of Nigeria's Finance Minister, Ngozi Okonjo-Iweala on Sunday 9th December, 2012 have contacted the family, demanding for a  whopping $1 billion ransom.
According to Elombah, the demand for a $1billion ransom was relayed to the family of the octogenarian this morning.
Professor Kanene Okonjo was abducted by gunmen at their family home in Ogwashi uku, Delta state yesterday.
The kidnappers, numbering about 10, were said to be lurking around the palace until the woman and her maid came down to offer some drinks to workers at the gate.
Eyewitness said as soon as the woman came down from the main building, towards the gate, the criminals also moved in from the gate to grab and push her into a waiting Golf Volkswagen car.
The family is yet to react to the ransom demanded but $1billion is definitely a large amount.