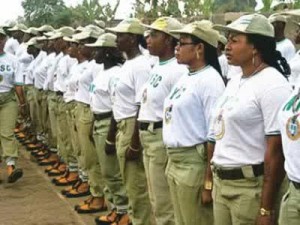 For many years, majority of the hundreds of thousands of graduates who partake in the annual National Youth Service Corps (NYSC) program are posted to primary and secondary schools to teach. Graduates across several disciplines, whether they have teaching experience or not, have worked as teachers in schools for their mandatory service year.
This has often had a negative impact on the students as the corps members exhibit a lackadaisical attitude to teaching and find it difficult to pass on their knowledge to the students.
To buttress this, the Teachers' Council has said that the mass failure witnessed in various examinations for primary and secondary school students is partly caused by the Youth Corps members who are posted to teach without being qualified.
According to Premium Times, the Teachers' Registration Council of Nigeria, TRCN, on Tuesday, said NYSC authorities should stop deployment of corps members, who lack basic knowledge of teaching, to teach in schools. Steve Nwokocha, the Director of Operations of the Council, said the deployment of unqualified teachers, like the youth corps members, contributed to the mass failure being witnessed in the country in recent years.
"The issue of having mass failure is a process. Part of the people contributing to the process are these corpers. It is an abuse to our profession. Government should stop posting youth corpers to teach in schools. We at the council are against posting of NYSC without teaching background to schools."
He argued that only graduates of education should be posted to schools, saying the council was ready to rid the country of quack and fake teachers.
This sounds like welcoming news from the Teachers' Council. There is no use posting Corps members to schools when they have no interest in teaching.
Have you completed your NYSC program or are you currently in your service year? Were you posted to a school? Please share your experiences.
What are your thoughts on the advice from the Teachers' Council?