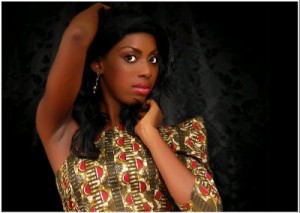 The rate of violent attacks against defenseless women is alarming and calls for urgent steps and policies to protect the rights of women.
Once again, the media sphere is agog with news of the stabbing of a young, defenseless woman. Tiwa Banks, an upcoming artiste who sang 'Olenle', was allegedly stabbed by her landlord's son at her apartment on Monday.
Tiwa reportedly had a misunderstanding during the day with Tobi Obadina, the landlord's son. However, later that night, he broke into her apartment, broke a bottle on her head and inflicted some injuries on her with a broken bottle. He left her in a pool of blood before she was rushed to the hospital by her brother some of her neighbours.
It was also reported that after committing the heinous crime, he boasted around the neighbourhood that he cannot be arrested because he is a son of an ex-officer. But he has been arrested and is being held at the Police Station. 
The pictures of her bloody wounds have been circulated on the internet and they are very disturbing. Thankfully, she is now recovering in the hospital where she is being treated and her case did not turn fatal.
We pray for her speedy and complete recovery.