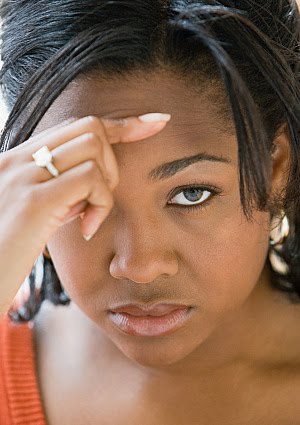 What does it profit a woman to lose her composure over the price of another woman's shoes? What does it profit a man to bellyache over how much his counterpart is earning rather than concentrating on counting the coppers in his own coffers? What does it profit one to meddle in the affairs of another, then peddle rumors one assumes as truths to all and sundry?
What really does it profit anyone to take Panadol for someone else's headache? What is the point of worrying about what another is doing, earning, achieving or even involved in?
If I were to assign values to these self-imposed tasks and worries, when tabulated they would surely add up to a negative figure. It's a waste of time, energy and opportunity.
If someone else occupies a position you would like to attain: learn from them, study them, determine what they did right to get there and if an opportunity presents itself ask them. And if they are not as good or qualified as you, determine what they did to get there anyway.
Determine whether it is something you should adopt or shun, whether your sensibilities say it is a smart short cut you are willing to take or a fork in the road you must ignore and go straight. We are in a whole new world where working smart sometimes pays more than working hard – sense over sweat is the 21st Century way.
If someone else is who you wish to be, emulate the positives that individual portrays and leave the rest alone. If you think that remuneration is unfair, that they do not deserve to have the position or possessions, then you are over thinking things.
To what end does one make judgment calls and determine how wealth should be distributed? If you think they do not deserve to be there you clearly were not the one in charge of hiring them, for if you were you would have made a different decision. So unless you have been recently promoted to Head of Administration or Head of Human Resources and it is currently your mandate to deliberate and potentially reshuffle employees, then you are absolutely wasting your time and energy dwelling on something that is quite frankly none of your business.
While you concern yourself with calculations of what another might be earning, you might be clocking another month with no pay. Life is unfair sometimes, and apologies are not owed from one person to another in matters such as these.
What you do owe yourself is to focus on yourself. To worry about whether you are earning what you think you should, if you are performing how you are supposed to, if you are even in the right industry or country. Do not worry about whether her shoes are fake or real, worry about how well you balance in your own heels. Do not worry about how much his car cost, unless you have plans to be behind the same wheel sat on the same seats– worry about getting your own to-do-list done and your own trophy possessions won. Do not worry about how poorly she may perform at her chosen profession, worry about the cues for your life's curtain call and whether you are performing on the right stage at all.
It is easy to fall victim to such behavior, especially when life seems unfair, but the truth of the matter is victims by their very definition are individuals who are hurt, killed, damaged or destroyed and that is no state of existence for one who seeks success and self satisfaction. So rise above your fears and show yourself some love by focusing on what matters and thus attaining what you desire.
I may be wrong, but I propose that it profits a man not when he worries more about calculating what the occurrences in his counterpart's life than focusing on his own life and times.
Photo credit: madamenoire.com