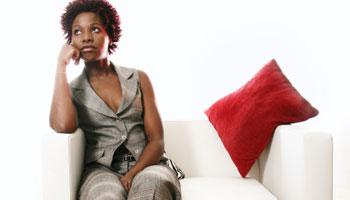 Just like everyone else, I started the New Year with great hope and ambition. I wrote down all my goals and put down the strategy with which to achieve them. I cleared out all the extra junk in my room and even went as far as doing a mini redecorating effort, all to set the tone for newness in 2013.
I'm all about tangible activity, activity which produces quantifiable results. Too many people are doing too much in the world for me to sit back and not be part of the bigger picture, plugging in to shape my community and the world at large.
As I discussed my goals and ambitions with my friends conversation turned inevitably to our giant of a country and the quagmire which we find ourselves. Nigerians are possibly the most active people on earth. We are in a hurry to do everything and in the end nothing gets done. My generation is also possibly the biggest contributor to this achievement deficit. All talk and no action, all words and no practice. I have mentioned in a previous article, my general disappointment with what we see today as youth activism. Many of such proponents are themselves worse than the people we pretend to accuse, the only difference is we have the gift of the gab. We've been educated and blessed with the power to wield words as swords, blunt as they may be.
We only have to look at Twitter to see the amount of Twitter gods that have arisen over the years. Thousands of followers and sound bites made up with fancy sounding words but no real, tangible achievement to show for it.
Achievements have now taken on a virtual outlook. Why actually get involved in shaping your community when you can talk all day on Twitter. Stand up for what you believe in – only in the comfort of your living room. Normally, I am able to confine the meaningless dribble of these Twitter pundits to social media alone, until they started turning up as panelists on TV shows, presumably to talk more about what they already talk about….outstanding!
Like false prophets we are all clamoring to get attention, whoever makes the loudest noise and gets the most hits on YouTube – this is our value today. Even when we do take interest in meaningful social projects we ensure the press coverage is the equivalent of Obama's inauguration. Of course the argument is always that such publicity encourages other to follow suit, never mind that the individual is an elected official whose job it is to implement such projects in the first place.
Next time, I meet the requirements of my job description, I'll be sure to have an event and post the pictures in This Day Style, who knows maybe that may get me a promotion! We are a humorous people aren't we? We feed the homeless once in 20 years, publish the pictures online and delight in the comments we receive. We build a new 3-kilometer road or put a borehole in a community and publish it in the papers. Hilarious! And the list could go on, but perhaps we aren't to blame, maybe the yardstick for measuring achievements too have gone awry. After all if a known wife beater could be named as a UN Peace ambassador, it is reasonable to expect that the definition for peace in our generation has indeed changed. After all, I hear that Chris Brown will be opening a halfway house for battered girlfriends! If all I had to do was post a video giving pointless advice in more make up than required to become famous, why should I bother to do anything different. Why bother to do any real work when all I have to be is a 'fine boy' and 'colour block' correctly at every event. No need to develop any skill or contribute meaningfully to any worthwhile agenda when I can draft 160 character sentences about the ineptitude of my government.
Lets face it people, the sewers of our society are pouring out sewage and we think we are walking in a rose bush. Buried in our community are people doing marvelous work, putting aside hard earned money to send orphaned children to school, establishing drug rehabilitation and half way centers for ex commercial sex workers, teaching abandoned children vocational skills….again the list could go on. Why don't we, at the very least, look for these people and celebrate them. Let us talk about them and send broadcast messages on their achievements. Let our magazines write interesting features on them. Let us celebrate the worthy and not just the available. Only then will these mediocre offenders actually start thinking.
Recently, as a member of the World Economic Forum's Global Shaper Community in Lagos, I submitted an application to attend the World Economic Forum on Africa summit 2013. The application process was simple, submit a video answering the following question in 2 minutes.."How are you impacting your world?" let the answers begin….