It's the first day of the month of love – February 2013 and the wedding we have for you on BN Weddings today is breathtaking! Bukki Adewumi & Sheun David-Onamusi's wedding was a fairytale whisked into reality. When we found out the bride's company BDO Dreams planned, conceptualized and designed she and her beau's dream day, we know it was a true labour of love!
We asked the bride Bukki to share tips with brides and grooms out there and here's what she said – "Enjoy every bit of the process of planning the wedding together and ladies please do not exclude your man! Remember as you plan your wedding that it is more crucial that you spend quality time planning and investing in the future of your marriage because that is the real deal. Jesus Christ is the foundation of successful marriages!"
Great advice. Get set to experience the beauty of Bukki & Sheun's day!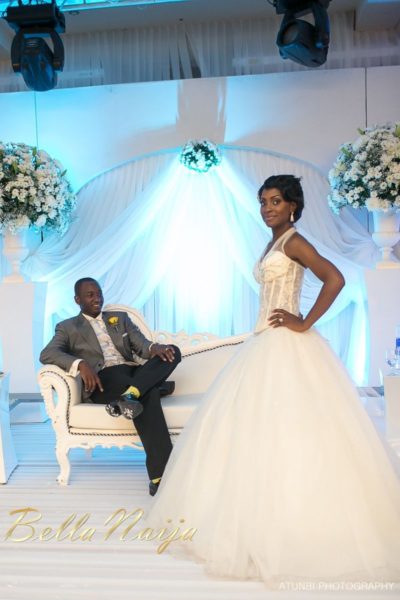 Bukki & Sheun – Always & Forever
Bukki & Sheun met at a friend's birthday party in London. From there, the couple's friendship grew into a loving relationship. When it was time to take things to the next level, Sheun proposed in style…
The Proposal
by Bukki
We went for a romantic dinner at Britain's top chef's restaurant in London. After dinner we took a walk as it was a beautiful summer evening. On getting home, we got on the internet surfing the web and all of a sudden, Sheun copied and pasted a link and up came a website dedicated to me!
The website had a picture story of how we met and our story so far, it even had the picture I had on my BlackBerry messenger from the first time we started chatting on BBM. He also had a poem he had written and dedicated to me titled "Always & Forever".
I read the poem out loud and at this time I began to cry!
Then we got to a link that said 'click for an important message'.
As I clicked, a message popped up that read "can we change our status from *if we get married* to *when we get married baby*?"
Sheun immediately goes on one knee and brings out a beautiful princess cut diamond ring and like they say, the rest is for the history books!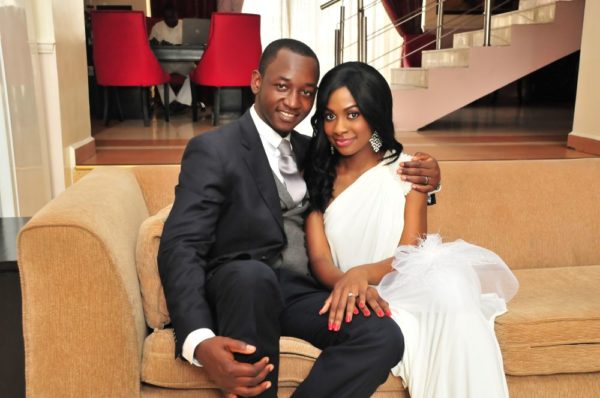 ***
As guests dressed in their lovely sunshine yellow aso ebi arrived at Bukki Adewumi & Sheun David-Onamusi's wedding ceremony, they just knew they were set to experience a wonderful day filled with love, laughter and festivity. The loud and majestic sound of a trumpet filled the room as it heralded the arrival of the beautiful bride alongside her father. Bukki walked down the aisle in her ivory halter neck ballgown. With lace, beads and crystals patterned all over the bodice and neckline, this was a  one-of-a-kind dress for a fairytale bride. The veil with lace trimmings and crystals matched the dress perfectly while her marcel wave bridal updo by Touch of Glamour and her unique fan yellow rose bouquet by BDO infused the glamorous Victorian influence. The groom maintained the classic style with his grey morning suit paired with a silver cravat and a special silver pocket watch with a photo of him and his bride in it!
After their blessed church ceremony, Bukki and Sheun's party kicked off at the reception. There was gasps of delight as family, friends and guests entered the banquet hall of the Oriental Hotel which had been totally transformed into a Victorian fairytale setting. Large white flower arrangements decorated the space which was also enhanced by luxe white fabric draped all around. White and silver Chiavari chairs and candelabras were other elements that worked in sync to create the dreamy ambience.   It was all about Bukki and Sheun as they shared their special day with their loved ones. The  dance-off between the ladies and the gentlemen was so much fun while the special video compilation by the groom featuring well-wishes from the couple's dear friends was a pleasant surprise for the bride.  Many kisses, dances and joyful smiles later, it was time to say goodnight after a wonderful day!
BN wishes Bukki and Sheun a very blessed, joyful and favour-filled life together as one.
Traditional Engagement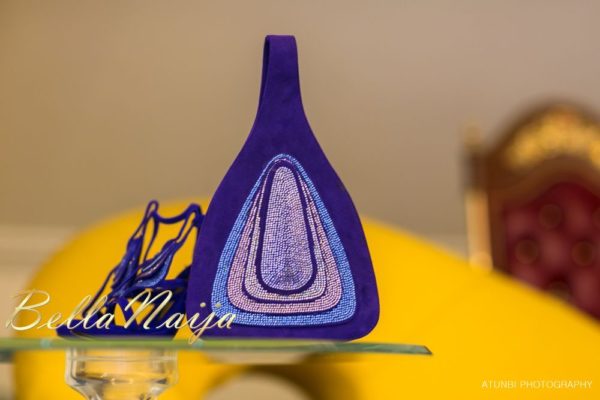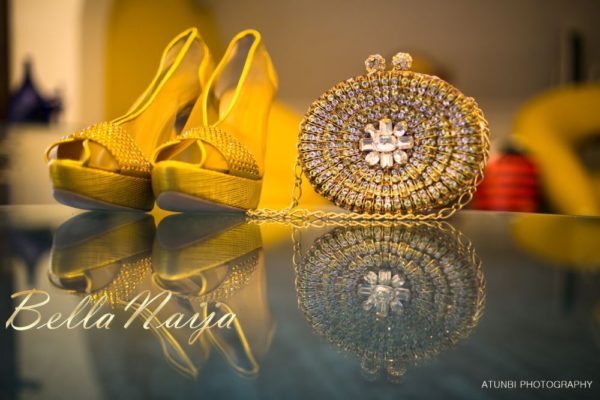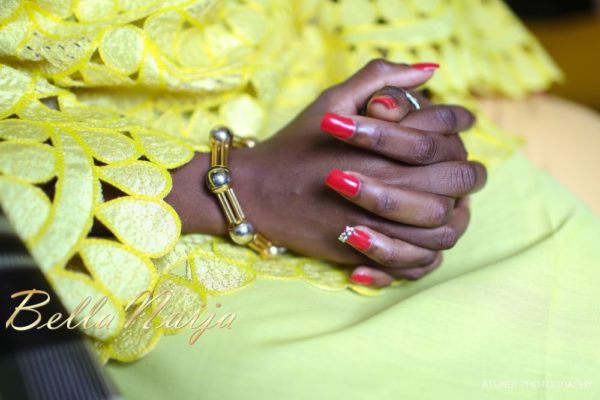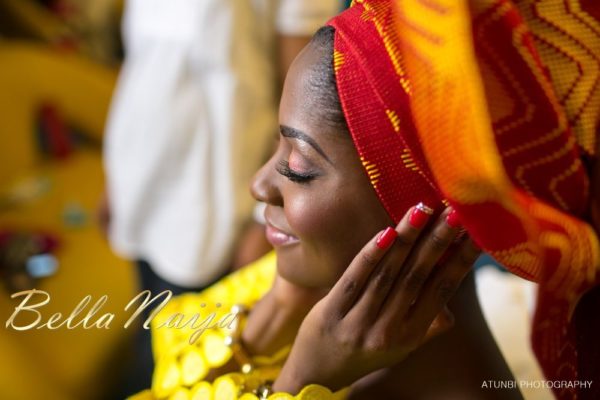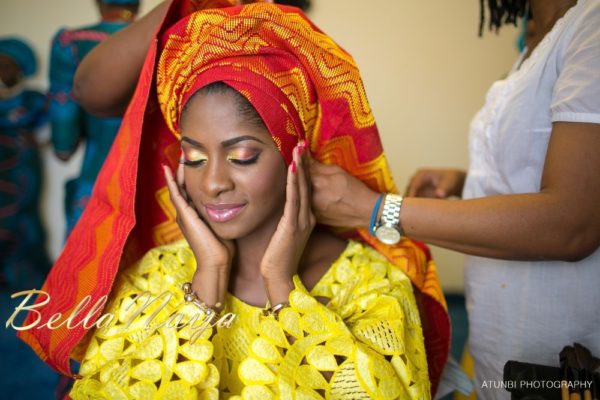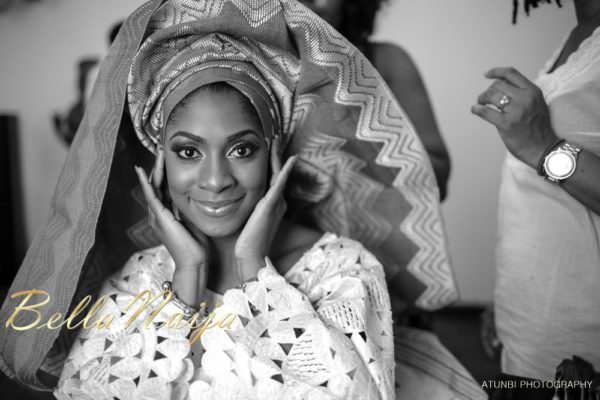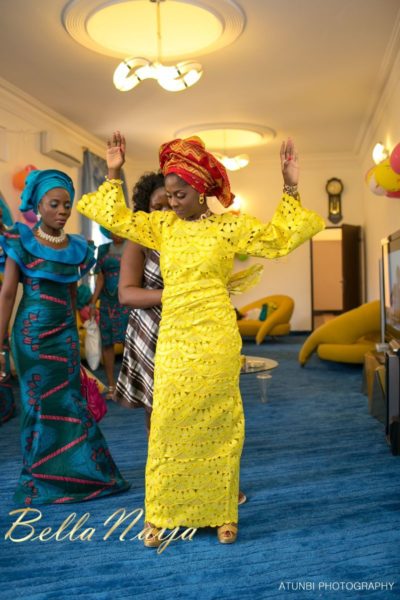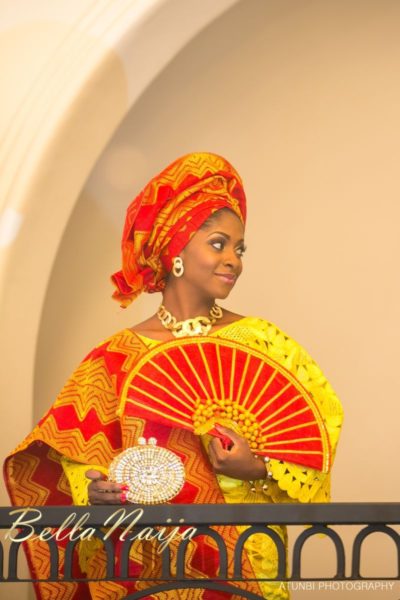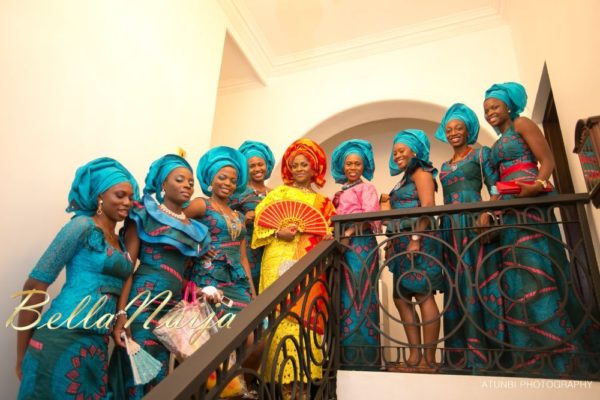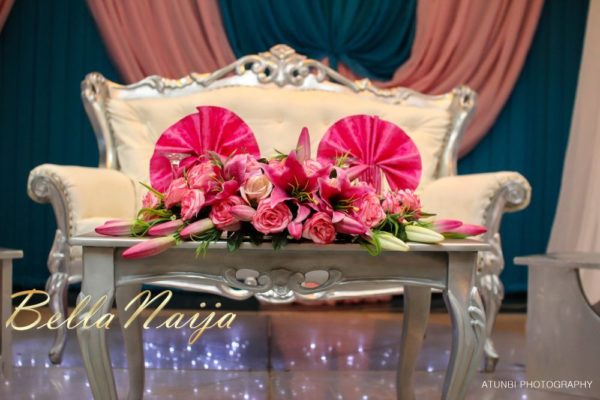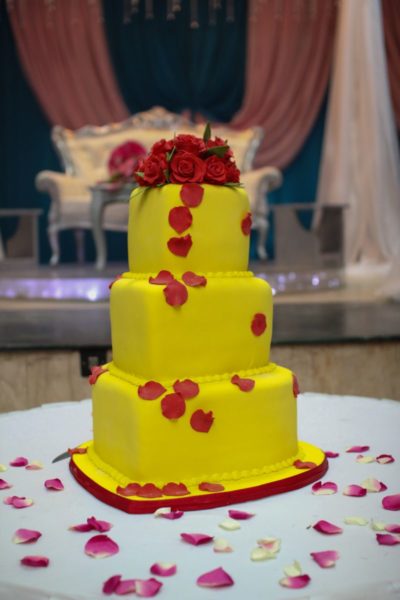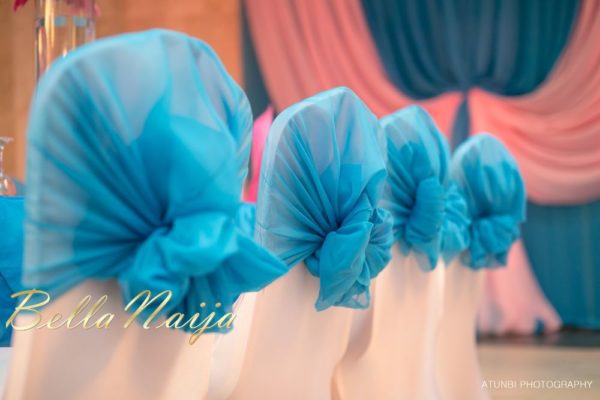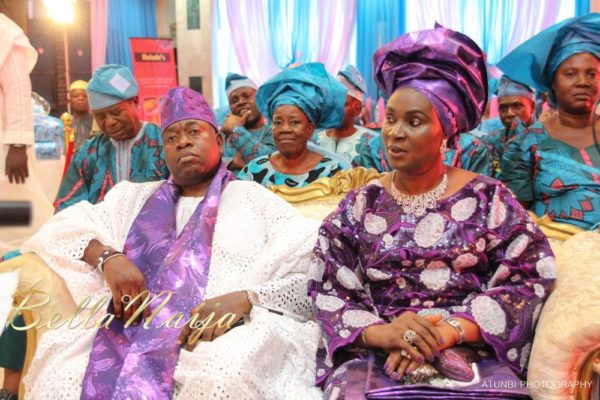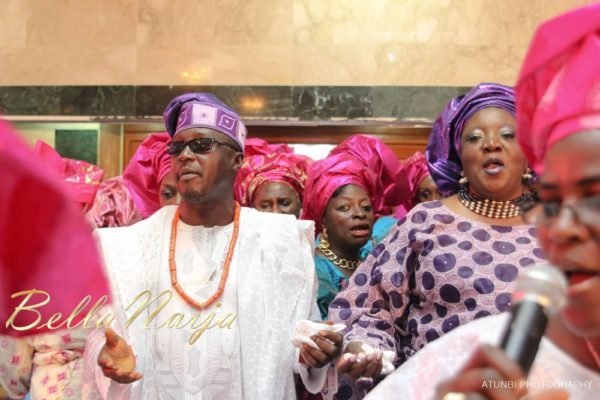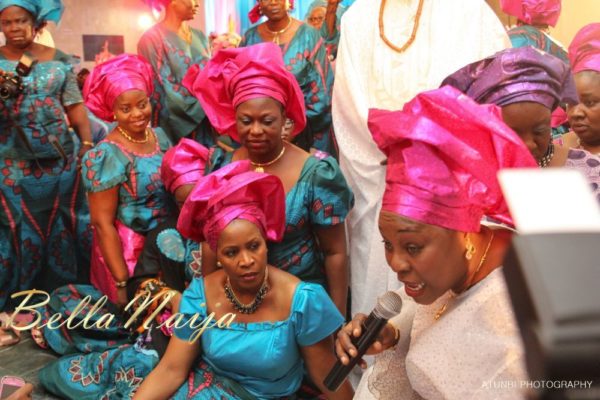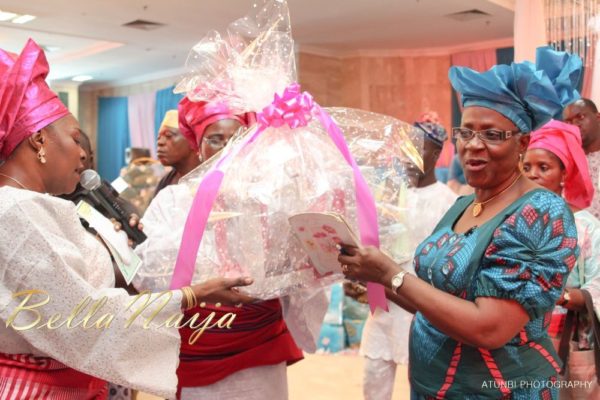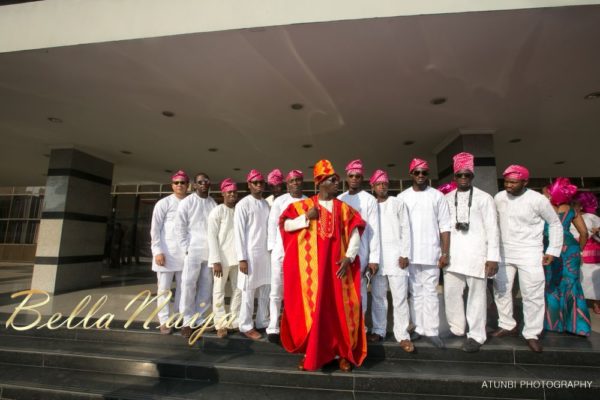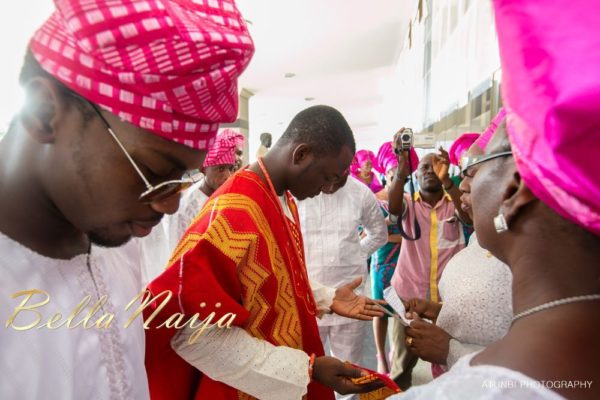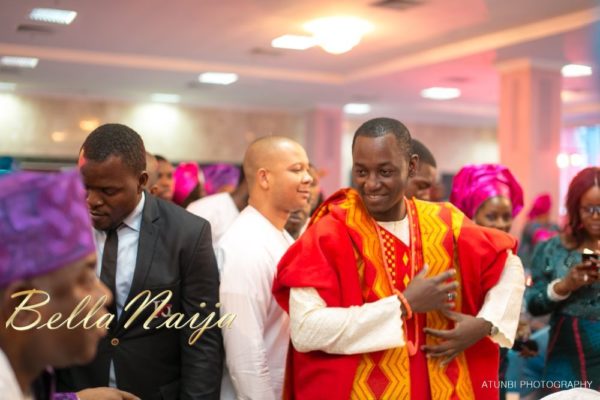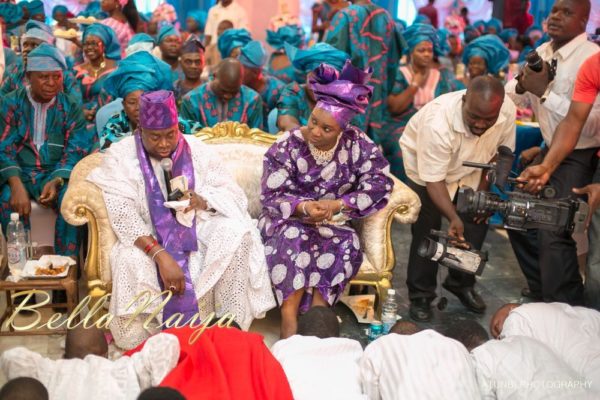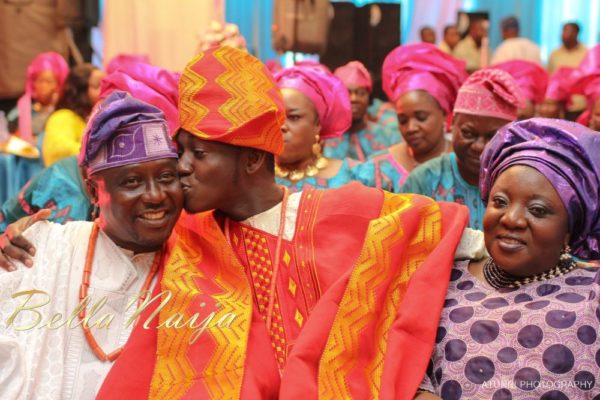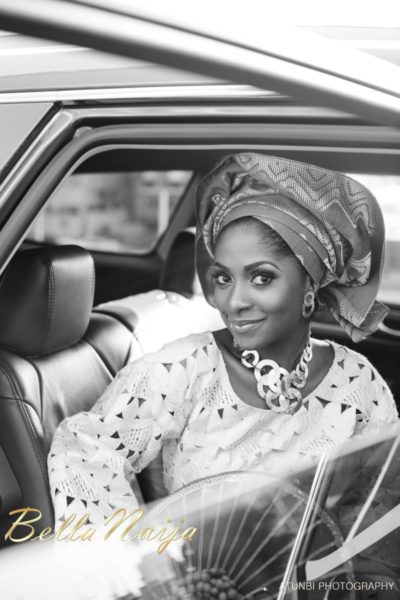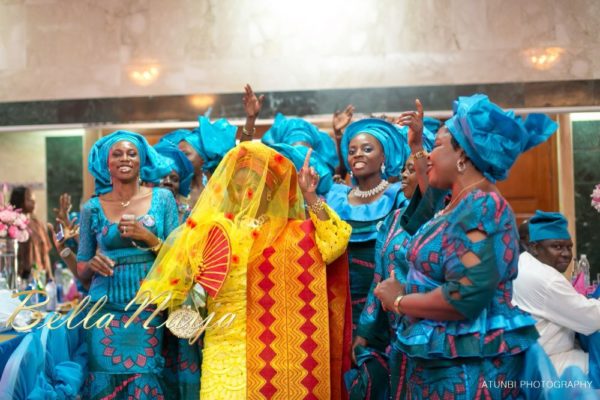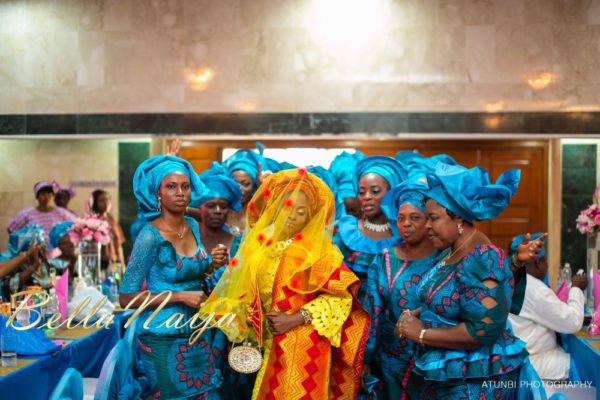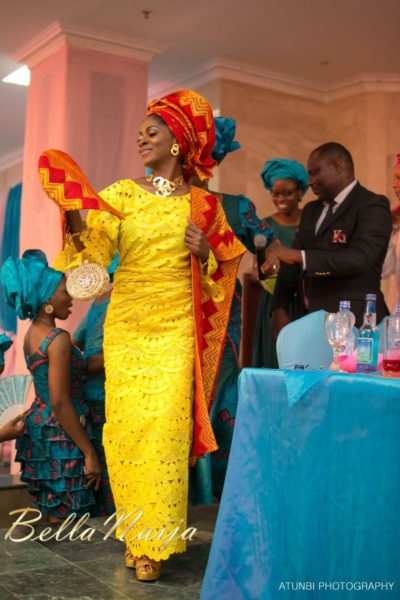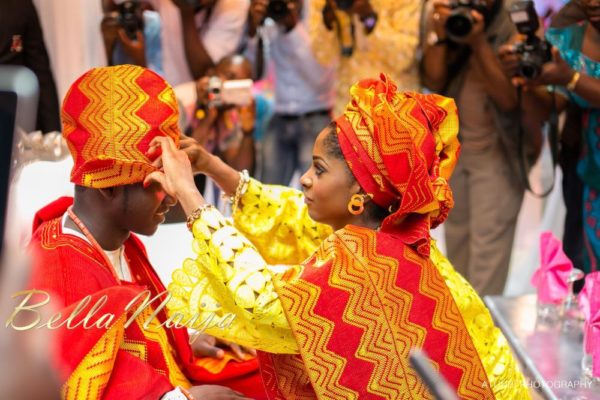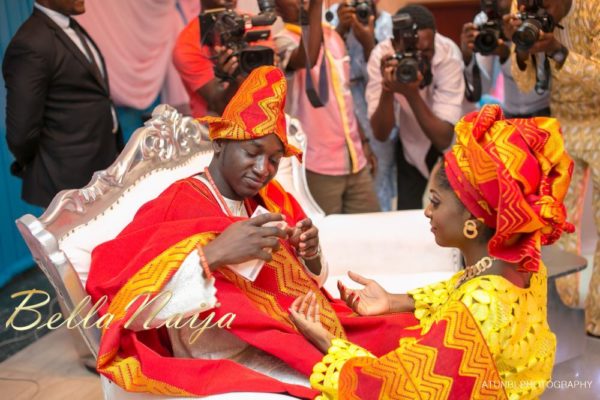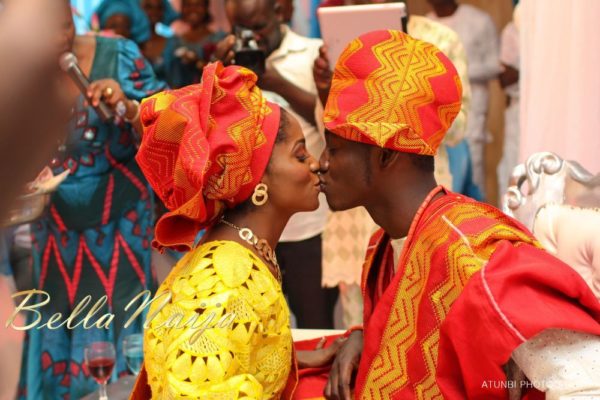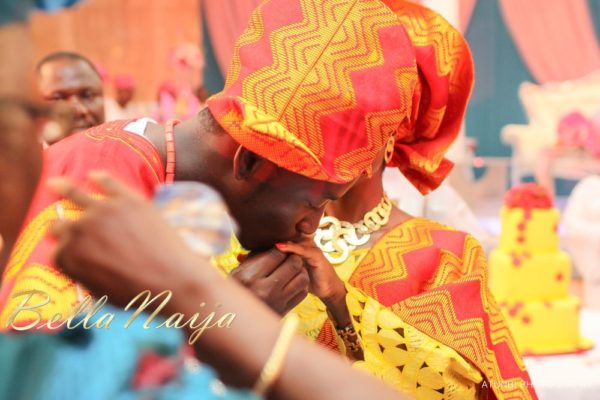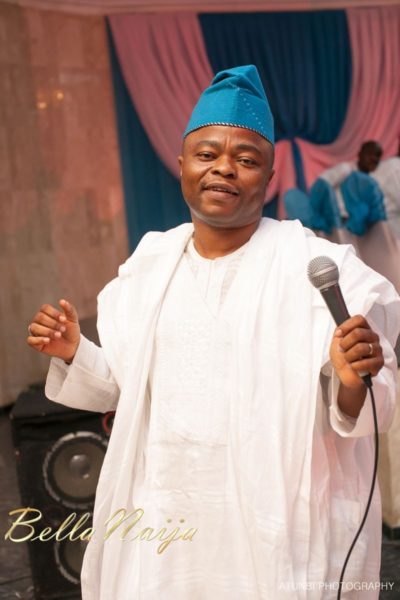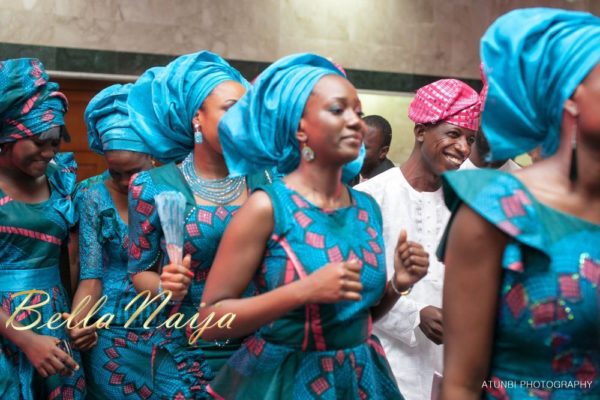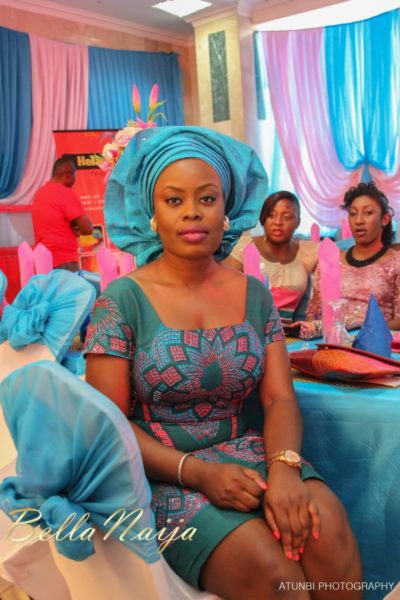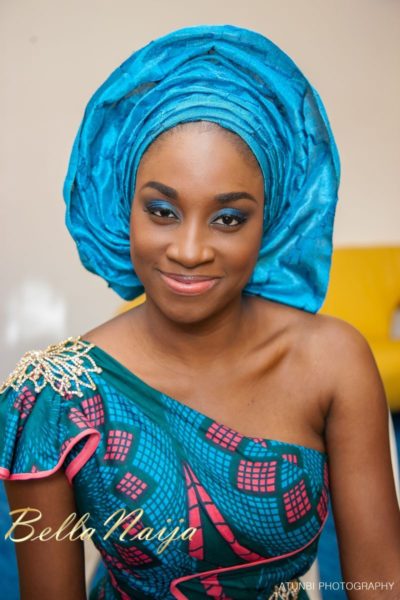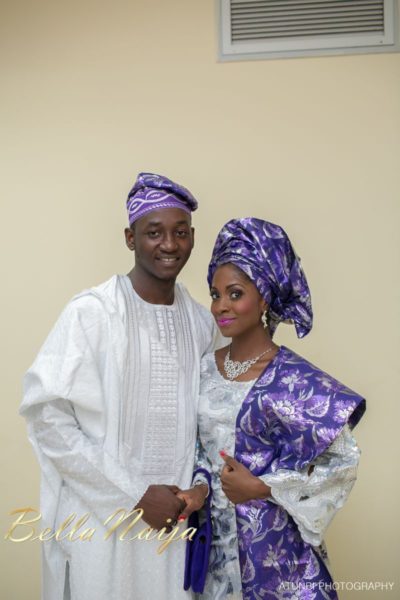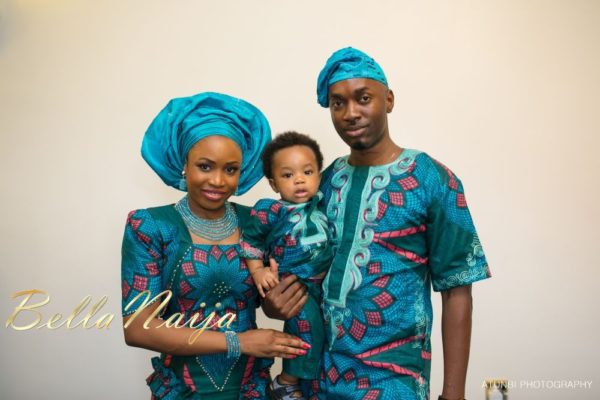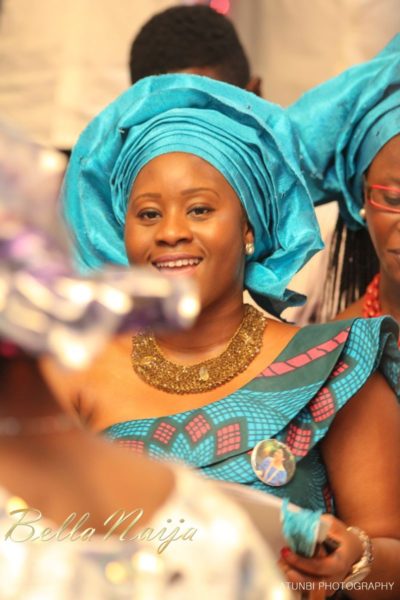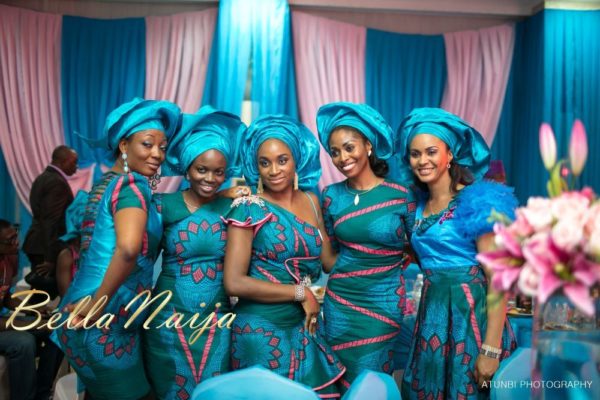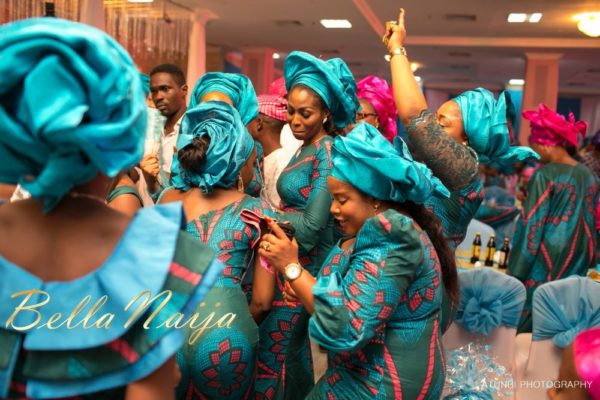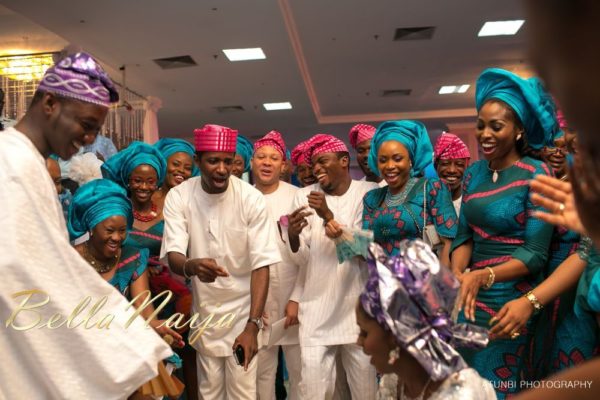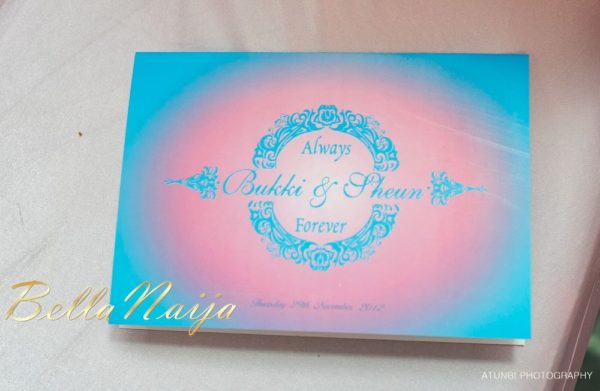 ~ Photography: Atunbi – Facebook | Website | Shutterchance
Wedding Planning, Concept and Design by BDO DREAMS (Bespoke Event Design & Management Company) – www.bdodreams.com | +2348033350622, +2348030670399, +447582083929
Wedding Details
Wedding Dates
Traditional Engagement: 29th November 2012
White Wedding: 1st December 2012
Wedding Venues
Traditional Engagement: City Hall, Lagos Island
White Wedding: Oriental Hotel, Victoria Island
Wedding Colours
Traditional Engagement: Turquoise Blue and Rose Pink
White Wedding: Sunflower Yellow and White
Wedding Theme – A blend of Fairytale and Victorian theme. MAGICAL!
Bride's Makeup: Abeke Makeovers
Bride's Hair and Bridesmaids' Hair: Touch of Glamour Salon & Spa – 018505115
______________________________________________________________________________________
We love weddings as much as you do! Get in touch…
weddings (at) bellanaija.com
www.bellanaija.com/weddings
www.twitter.com/BellaNaijaWed
www.facebook.com/BellaNaijaWeddings