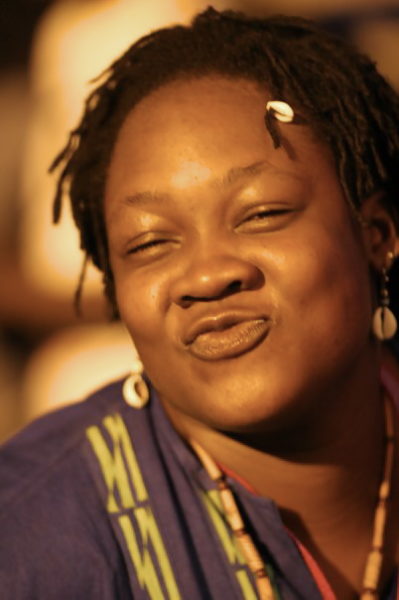 "Layries and genrlemen, Princess is gerring married!"
TheNETNG broke the news earlier today that the hilariously entertaining comedienne and compere, Princess (real name Princess Damilola Adekoya) is slated to have her nuptial on May 8. Here's an excerpt from their report:
'Princess and her partner 'Ade' will exchange wedding vows in Lagos on Wednesday May 8 which is Princess' birthday. The upcoming wedding will happen seven days after Princess' Shades Of Comedy concert, holding at the MUSON centre on May 1.
In a brief interview, she tells us: 'I'll say we've known since 2005 because he's known me since then, and he's tried several means to get my attention. Even though it didn't happen, he kept trying and recently, a friend introduced us and we hit it off. He's a very quiet and private person, and someone who loves and understands what I do. He loves entertainment too, I won't say more than that for now…'
The couple's friends are already picking the traditional Aso Ebi.
The first of two girls, Princess' only other sibling Yemisi also got married few months back.'
Congratulations Princess!
Photo Credits: PrincessDamilola.com