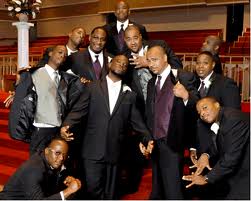 Every best man should have wit, charm, and that kind of smile that draws automatic lines on the lips of his listeners…. but above all, every best man should be proud and feel honoured with the gift that has been bestowed upon him by the groom. The gift of 'telling the story'
You see, the best man may be seen to be the enviable "man", he is seen to have it all put together… this is false. It is only with an inner eye, or one who has experienced the sweaty palms, the rising up beats of the heart and the most feared syndrome of the best man phobia-"the wedding toast" that truly understands the effects of being bestowed with the necessary evil of anchoring the couple's toast
The wedding toast is by far the hardest formal affair the best man has to deal with as the groom's guide.
Months after your guy has announced his desire to take his lady to the altar; you are super excited- sharing manly handshakes, laughter, guy stories of blah, blah and blah. He tells you, his ever understanding childhood friend, that he would like you to do him the honour of becoming his best man as he journeys into wedlock.
Years run into months as you visit each other's family houses, flip through school albums over champagne glasses clicking, late nights on the couch watching a football game with several cans of Star beer. You are happy, he is happy, everyone is anticipating the marriage of true love.  You feel you have the right to testify to this love story- your best friend marries his child hood sweetheart and you were there from the start!
Ha! You'll be damned if you cannot come up with the most moving, funny and exciting speech ever! But wait o… as months start running into weeks you realize it's a few days to your best friends wedding! You have totally, totally forgotten that one of your roles as the groom's guide is to put into writing your first draft for the toast.
You say to yourself that it will be an easy one…"I was there after the inter house games in college as Jimmy walked up to Sisi full of pride with his football jersey hanging from his right shoulder…bouncing like a stud he approached Sisi and "started toasting her"" … this doesn't sound right as you look at the scribbling on paper…it started off nice though but "started toasting her"?
You realize that your palms are sweaty; you're chewing at the cover of your pen. You have forgotten how to tell the story of your best friend's child hood first love.
You start counting down to the wedding. You are afraid of mutual friends laughing at you because you'll make a fool of yourself and embarrass the couple. Worst still, you dread that your toast may switch on the snooze button instead of adding that extra spark you had fantasied in your head about the wedding.
To be a man is not a day's job they say but to be a best man, well? Here are a few pointers to note as you prepare for your big day as The groom's guide!
Prepare and Practice
Even the excellent mastery of oratory comes from constant preparation and practice. Avoid any urge to freestyle the toast. Months before the wedding, go through your past pictures, diary, phone messages. Try and collate fun memories and write it down. Ask mutual friends to share with you interesting but not embarrassing moments that will make the couple look and feel good. Come up with a short script to act out with the maid of honour. This is unique and will awe the couple and guests. You can do this with a slide show capturing all you have to say on a screen. In all, never under-estimate the power of honesty, jokes, and on a lighter note champagne and music!
Be Yourself
While it is every best man's wish to show that he has some level of wit, charm and endearing coolness, it is also important to know that people can see through a lie or fake attitude. Relax; you are holding a glass of champagne aren't you? Who says you can't sip a little? Enjoy the moment. Captivate the audience with stories and jokes. Get into the act like it was your stage and nobody cared if you read a poem to the couple, told a short story, smiled as you walked up and down the hall…just be you!
The Gentleman
Be courteous; begin by expressing gratitude to the groom for giving you the opportunity;  his bride for not getting mad at the groom when you made him keep late nights. Acknowledge, the couples parents for bringing up well-mannered, beautifully trained adults, you could raise a toast to honour the parents. Thank the guests also for taking the time to be part of the wedding. Like they say –
"words seldom go quite deep enough when thanks should be expressed."
Stay Sober
As a gentle man, I need not mention the importance of being sober. I know the bachelors eve was the night before, but you don't want to say something offensive because you are under the influence of alcohol, do you? You may regret it for years to come.
Keep it short
Your speech should be interesting and above all make a connection. Being brief is one of the most difficult aspects in oratory. Once geared into the rhythm it is hard to switch off. No matter how tempted you are to go on and on about a certain college experience or a fun camping experience, try and keep the toast short but interesting. Above all what ever story you share let it be connected to the couple, their wedding and let the guests feel in the loop. A good way to do this is to avoid inside jokes only known to you and the groom. People often feel annoyed by this and this could kill the connection you tried so hard to build up.
Raise your glass and make that toast to the couple.
As the best man, you can toast to God's grace, everlasting happiness, strength and love in the couple's marriage.
If you are able to follow these baby steps you may never switch on that snooze button!
Cheers!

Photo Credit: ashleysbrideguide.com
___________________________________________________________________________________________
Oaken Events Limited is an event planning, management, design and logistics company committed to the flawless delivery of corporate luncheons and dinners, destination weddings and special events from start to finish. Oaken Events ensures that all their events represent the client's personality and style leaving lasting memories and cherished moments.