The singer formerly known as ChiDynma D'Voice is re-branded, re-energized and Chee is ready to go!
Chidinma Okebalama first came into our lives with the music video to her single "Obimmo" back in 2011. And, ever since then, she went on quite a hiatus from the scene 'to regroup and wait for the perfect moment for a return'.
"Having the right label or management, working with the right producer and just generally being in the right mindset are critical to having a successful career. I felt I needed to pause and put all the necessary structures in place before I moved on with my career. As life may have it this process has taken close to 2 years"
But, she wasn't too far away from the limelight as she continued to hone her stagecraft by performing at high profile events and weddings such as The CAF Awards and most recently, the Mid term dinner for President Goodluck Jonathan's Transformation Team in June 2013.
It was off these feats that she got herself a GLO endorsement back in May 2013 and is ready to make a solid comeback under her own record label imprint, Republic of Chee.
"With months of tireless work in the studio, Chee is now more than ever ready to go. She will be officially announcing her return to the mainstream music scene with a new single aptly titled "A Nom Ebea" an Igbo phrase, which translates to "I Am Here". The single is scheduled for release on Tuesday, July 8th 2013."
The single is produced by Burna Boy's only producer, LeriQ.
Check out her new promo photos!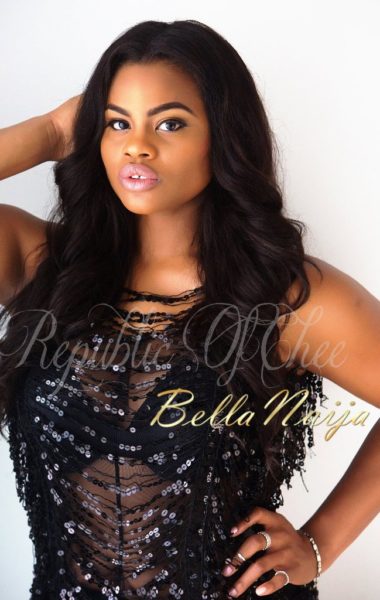 Photography: Jide Alakija for Alakija Studios
For more information on Chee – Facebook – OfficialChee | Twitter – @officialchee & @republicofchee | Instagram  – officialchee