Each and every African at home and in diaspora has a unique story. Many have been through experiences which can only be described as miracles. Tragedy and strife turned around through faith and perseverance. So in July 2012, BellaNaija embarked on a mission! Our mission was to share OUR Stories and OUR Miracles. The response we received has been overwhelmingly positive and BN Our Stories, Our Miracles is now an ongoing feature on BellaNaija in 2013.
Ayodeji Osowobi is the personification of strength, drive and purpose. This 22 year old woman has chosen to share her story with us. From an average Lagos family, Ayodeji pursued life with a certain vigour and focus. She went on the government mandated NYSC program and was raped in 2011 by election touts who wanted her to compromise on her stand to do the right thing. Violated but unbroken, she pushed forward and strove to achieve even greater heights. We hope you enjoy her inspiring and motivational story.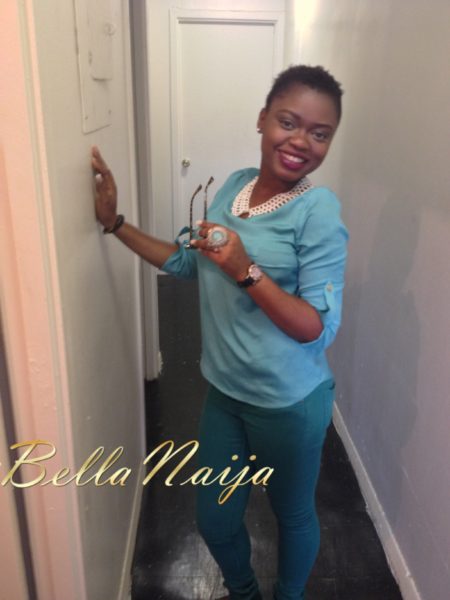 Who I am
I am a 22-year-old simple, jovial, prayerful and goal-oriented person. I am the only girl from a family of six, but recently lost one my siblings to sickle cell. My parents and siblings stay in Lagos and I had an awesome childhood growing up in a family filled with love. Although I didn't grow up with a silver spoon, my parents gave me all I needed. When I'm not working, I'm either watching movies or engaged in discussions on social media. I'm adventurous, sociable, teachable and a go-getter!
I attended St.Bernadette's Nur/Pry School, then proceeded to Government College Ketu-Epe and transferred to complete my secondary school class in Barachel Model College, Taju-Bello, Ishaga. I had my post secondary school education at Ahmadu Bello University, Zaria where admission for prospective students from Ogun State was competitive, but God helped me. At that time, I was plagued with severe menstrual pain and always ended up in the hospital every month. On the day of one of my exams, the attack started and I was rushed out of the exam hall to the hospital. Unable to rewrite the exam, I was failed with my CGPA dropping really bad. I did a lot of prayer and fasting. I sought the face of God. I graduated with B.A (Hons) Local Government and Development Studies and  eventually I was one of the best 20 students in a class of 300 –– as stated on my reference letter.
The Tragic Turn
I was really excited when I was informed of my posting to Rivers State –– a new phase of my life. I always wished to work in a bank or oil company, but it didn't work out for me as I ended up as a teacher! But I loved it when I was able to broadcast and anchor events on the Orientation Broadcasting Service (OBS) during the three weeks camp.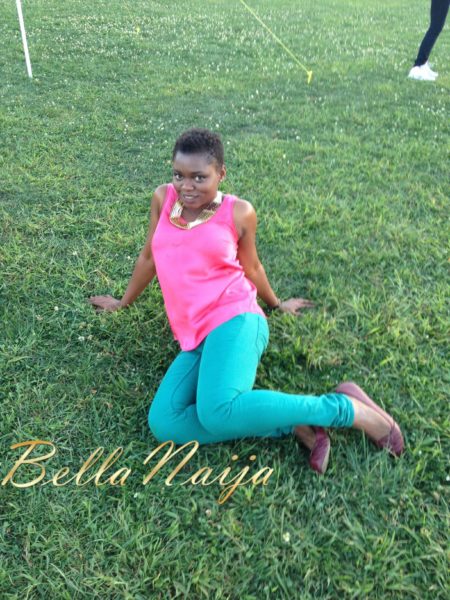 In the course of the service year, I was raped. The rape incidence was like a dream. I was raped of my innocence, self worth and dignity, I was dying daily. It was during the election period in 2011, when I had refused bribe from a prospective Senatorial candidate not knowing I was going to end up regretting it. I received threats from the community members as they wanted their son to win, but I decided to stand for transparency as I craved for a change in Nigeria.
The rapist, a family member of one of the representatives of the River State Assembly, dragged me on the floor with my braids falling from my head on the day of the incidence. It was the last day of the Redeemed Christian Church of God fasting, which was obviously ruined for me. I summoned courage to inform my mum of the incidence, as she is my support system and I had grown up trusting and felt free to talk to my parents no matter the situation. My mum spoke to me about the reality of life and inspired me to advocate for others.
The Effect of Being Violated
It  impacted my life and mindset, as I felt so ashamed of myself having lost my virginity (that I had kept for so long) to a man who didn't deserve it. It was at that moment it dawned on me what a prevailing issues this is for most girls.
I tried to seek  justice but it was a futile effort in a system which wasn't built to protect me. After being nursed for days by my housemate (who was once a victim), I decided to lay a complaint at the police station. It was pathetic when they requested that victims must report such occurrences with blood still gushing out, in order for a female Sergent (who has no medical experience) to check (with torchlight I guess) to find proof of force and the cuts inflicted on me during the process. Waste of time I guess! The culprit however, called me to apologize, stating it was the devil that pushed him –– typical. My mum asked me to ignore him as the more I speak with him, the more I recollect my ordeal.
Solace & Life After
I found solace in God who consoled me with His words in the bible. I also felt alive again from the soft spoken words of my parents (especially my mum) who never for one day reminded me of the incidence.
A year soon passed by and I moved on with life. Getting a job after NYSC seemed difficult as I had only gained a one year experience in teaching. My mum and I deliberated on the next step and thought the best was to get a job in Lagos and also enroll for a part-time Masters degree.  A friend then advised me to go abroad while the resources were available. Then I decided to study international relations. I believed it was a direction from God.Also my mum's advice to study a course that will equip me with the necessary information I need to achieve my cause –– advocate for rape survivors.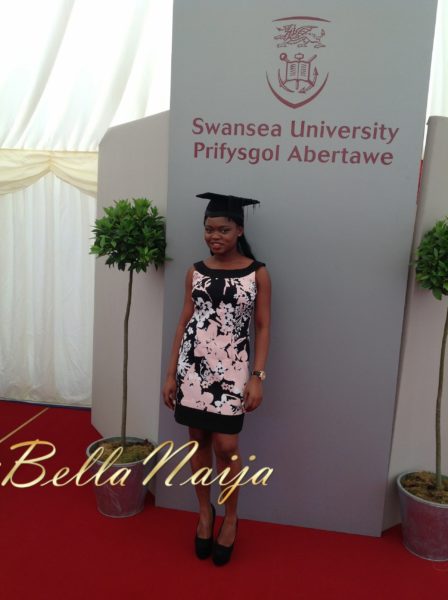 Post Graduate Education
It was difficult getting into school because of the financial commitment but my mum was ready to support me. I gained admission into Swansea University and was in school in no time. I had God, and also focused people around me, who motivated me to be the best I could be. The first difficulty I faced was the struggle of assimilating the teachings of my tutors (accent shock). I thought I was going to fail, but my parents encouraged me. Then, the problem of job hunting with no success surfaced but I persisted. I wanted to relieve my mum of the burden of stressing about my feeding and housing. Also, I wanted to be independent and was working towards starting my NGO after my Masters programme. I was able to get a job, but it became difficult when I had to combine working five jobs with schooling. I am hard-headed, so I was able to survive because I constantly reminded myself why I was in the UK studying in the first place.
During dissertation period, I struggled with work and also, my research topic because it was new and much research had not be done on it. With hard work, relentless effort, a supportive supervisor and prayers, I succeeded. I graduated with a Merit in M.A International Relations with my specialization in Gender Studies and was one of the top students in my class. My memorable moments were; when I got baptized by immersion, when I got my U.S. visa and when I graduated from school –– July 8, 2013.
Through all the challenges and difficult times, I had someone I could run to (God) and he saw me through it all.
Internship at the United Nations
My friend's location update on Facebook prompted me to ask questions. She informed me about the United Nations internship programme and I was immediately spurred to apply. I knew this was a good platform for my career path and also, the skills will be instrumental in implementing my cause.
It was difficult getting a UN internship because millions of people from different parts of the world were competing for the same position I applied for, but God favoured me. At some point I had two offers, but all of a sudden I lost both not knowing were I had gone wrong. God intervened and even when I wanted to pursue other causes, I was practically begged to take up the offer as they had begun sorting my UN official documents (It was just God!).
Immigration was a major challenge. My UK student visa was going to expire same month I was applying for a US visa. The immigration rule stated that applicants must either be a citizen or must hold a visa that permits them to return to the country they are applying from. None of this did I qualify for, but I tested God. I got my visa against all odds and traveled to New York.
My internship program at the UN was great, I served as the administrative and communications intern to the Public Information Officer and the Head of Admin for Capital Master Plan, United Nations New York. My unique moments were; working with Michael Adlerstein (top US architect), having passes to all UN functions and meeting Ban Ki-moon (Secretary-General of the UN).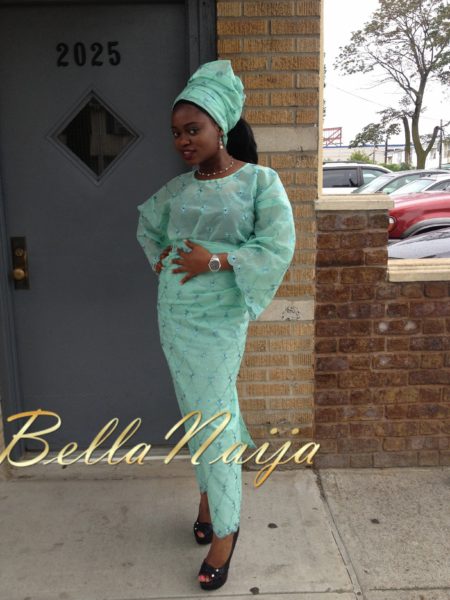 Support System
My support system has been God and my parents. Without them, I might have taken my life after the rape incidence, and I won't be where I am today. Thanks to my friends and people who encouraged me,  they played an immense role in my success. I am currently interning with an NGO –– Half the Sky Movement –– in the U.S., where I am a USAID project and Social Media Intern. I am pushing to bag a Ph.D., side by side with running my NGO.
Words on Marble
If you are going through any challenge, I tell you, God helped and sustained me through it all, because "…It is not of him that willeth, nor of him that runneth, but of God that sheweth mercy." Romans 9:16, Psalm 121. Just hold on to Him and don't let your past be a stumbling block, rather make it a stepping stone.