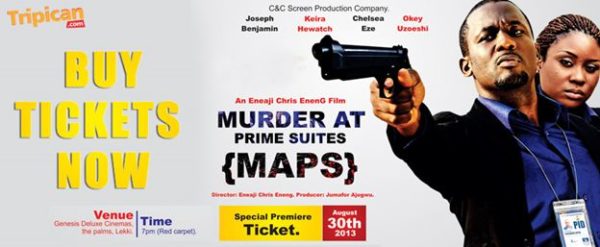 Synopsis
"Murder at Prime Suites" (MAPS) is a movie like no other, an investigative thriller directed by Eneaji Chris EnenG and produced by Jumafor Ajogwu.
"Murder at Prime Suites" lays emphasis on betrayal, murder, lies, greed and lust. Special Agents of the Police Investigation Department (PID) – Special Agent Ted (Joseph Benjamin) and Agent Hauwa (Keira Hewatch) battle to unravel the mysteries behind the murder of a young lady, Florence Ngwu (Chelsea Eze), in an upscale hotel. What seemed like an open and close case soon turned into a battle of wits and backstabbing.
Genre: Crime and Suspense Thriller
Cast
• Joseph Benjamin as Agent Ted
• Keira Hewatch as Agent Hauwa
• Chelsea Eze as Florence Ngwu
• Okey Uzoeshi
• Stan Nze
• Moyinoluwa Olutayo
Murder at Prime Suite Official Trailer
Four Things you Should Know About "Murder at Prime Suites"
It is based on true life story: The first thing you should know about "MURDER AT PRIME SUITES" is that it's an incredibly suspense thriller which is based on a true life story and talks about recent happenings in our environment.
Joseph Benjamin is great: Joseph plays Agent Ted, a special agent of the police investigation department which is totally different from the usual love stories he plays. Joseph's character work is deft; Agent Ted goes around brain storming and battles to unravel the mysteries behind the murder of an innocent young girl.
The visual effects are impressive: The effects combine to produce something that seems extremely real; the effects and action scenes are subtle, which makes them even more impressive.
There are more lessons to be learnt: One major lesson you should learn from Murder at Prime Suite is that you should trust no one but yourself. People pretend to be who they are just to get what they want. It is indeed a must watch movie.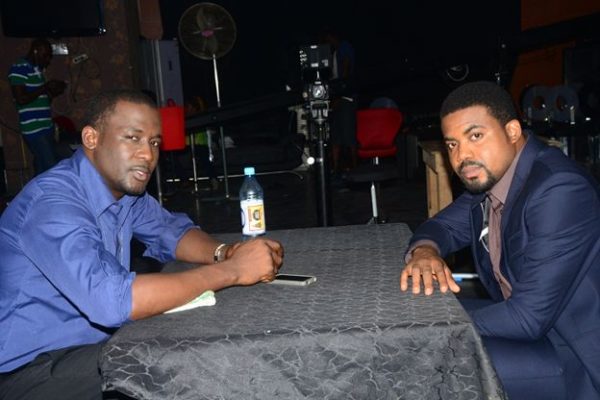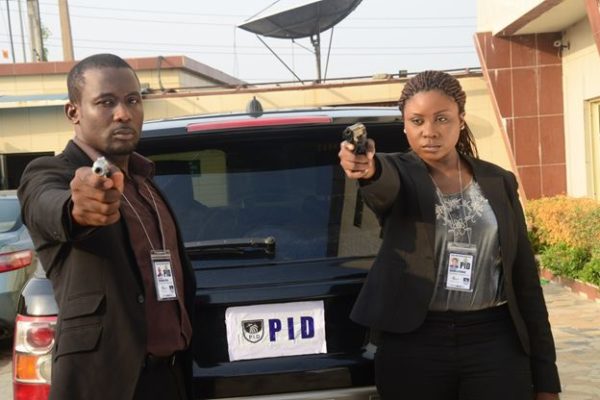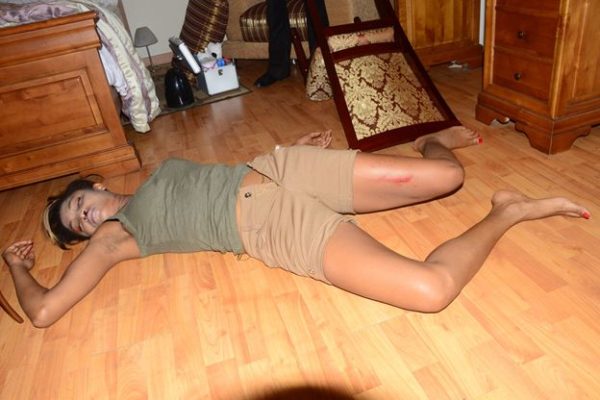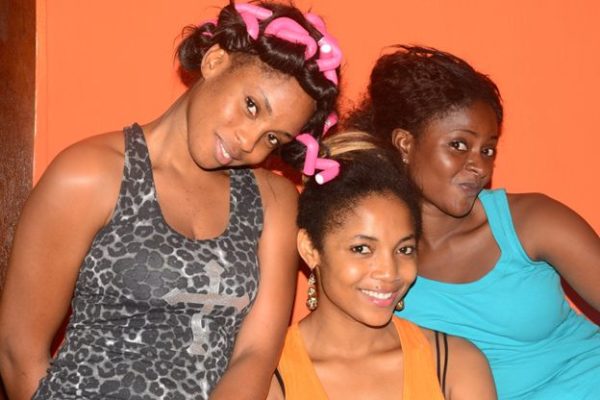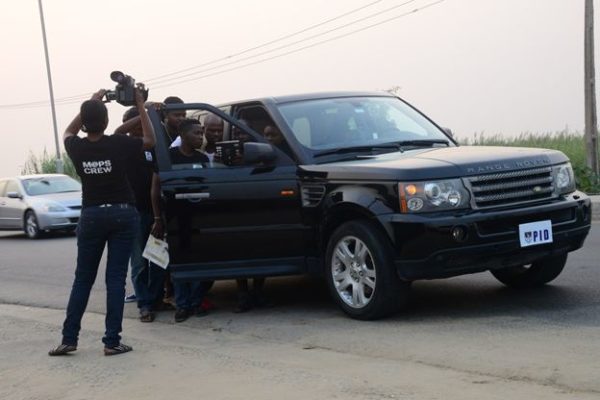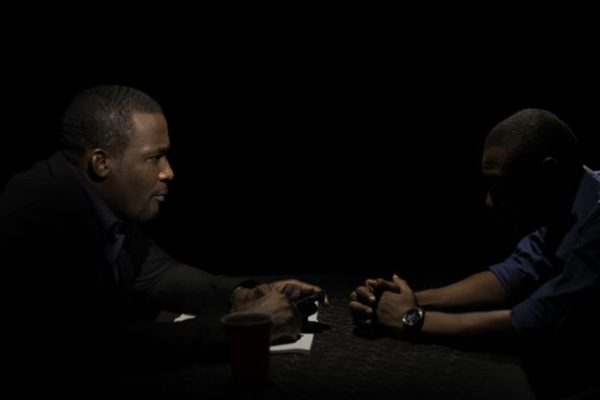 Win a Ticket to "Murder at Prime Suites" Movie Premiere
Tripican.com is giving out ten (10) tickets to see Murder at Prime Suites. To participate, like us on Facebook and Follow and search for and Retweet this tweet – "MAPS Movie Premiere Tickets with Joseph Benjamin available now on Tripican.com" – at @tripican.
Buy your tickets now on Tripican.com to see "Murder at Prime Suites" (MAPS) at The Genesis Deluxe Cinemas, Lekki on the 30th of August 2013.
Tickets are available here: www.Tripican.com/murderatprimesuites