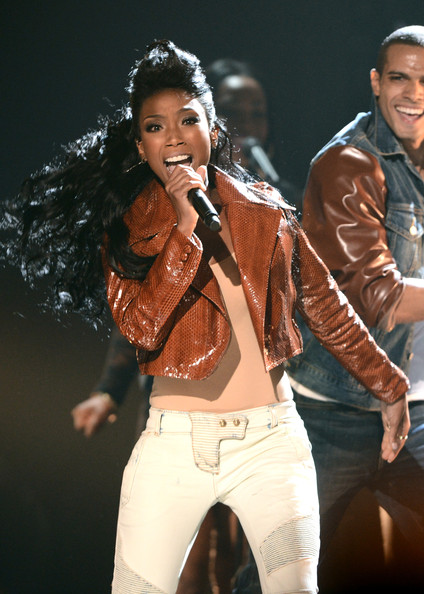 Now that's got to hurt!
American R&B star Brandy Norwood got a gig as a guest performer for the Mandela Sports and Culture Day at the FNB Stadium in South Africa last Saturday…but it wasn't a performance to remember.
The venue which holds 90,000 people was filled through out the day but the 34 year Boy is Mine singer met an almost empty stadium as soon as she was scheduled to perform.
A majority of the attendees had left. South African music act Kabomo tweeted "Brandy (just) performed to an empty stadium. With the stadium lights on. She sulked after two songs and walked off"

He later sent out another tweet that spectators at the event didn't know she was going to perform. "It was late. People didn't know there was a concert after the games. No one knew Brandy was around. Maybe a 40 people audience."
Talk about double burn. Her performance was also cut out of the televised broadcast of the event. The country's national TV station, SABC ended their coverage just before she performed.
Oops!
Hey Brandy maybe next time you should just stick to performing in Nigeria. In 2011, she met a mammoth crowd when she performed at the MTN Project Fame West Africa Gala.
I can vouch for my fellow Nigerians, we will SURELY hear about your performance and STAY even till the next day to watch you perform.
Check out photos from the Gala in 2011