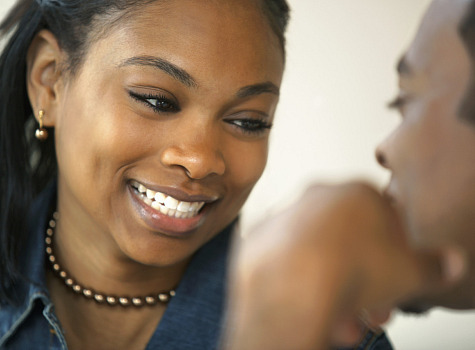 "Am I Good Enough?" Have you ever had cause to ask yourself this question? I have, and I would like to share my story.
In my early teenage years in secondary school, I had two close friends. Everyone in the class knew us together and always talked about our friendship. The one thing that everyone seemed to be most concerned about was who the prettiest was amongst us. They often said it to our faces, and beauty ranks were awarded according to 'popular opinion'.
Unfortunately I was ranked third, and obviously the last as the friendship consisted of just three people. At that young age I had so many questions in my head like, 'why the comparisons?' 'Why can't we be equally beautiful?' 'Why was I last?' 'Am I good enough?' Need I say that self-esteem took a downward spiral from that moment? Another event occurred where a classmate of mine called me 'ugly'. One hurtful word
said too many times, I actually believed the 'lies' I was being fed and it became my identity.
Low self-esteem they call it. I would like to refer to it as a disease that eats up every bit of happiness inside of you. You spend all your energy in worry, anxiety, and extreme fear of others. Fast forward to my twenties, I reconciled myself with the fact that I had deep rooted issues that needed attention. I simply couldn't live a life broken from inside. I needed to find me, I needed healing, and I needed to chase the constant chit-chatty negative party in my head out.
I found God on a personal level and that began the journey to my restoration. As I journeyed on, I did a lot of soul searching and personal reflection to find out who I was. Personal reflection is something most people don't practice today, but it is very important to the core of our being.
I paid attention to me;  the things that made me sad, the things that made me happy and I got my answers. I realised that a good self-esteem is not something that would be handed to you. It begins with loving yourself flaws and all, encouraging yourself when you least feel like it and being extremely optimistic. I cannot stress the importance of positive thoughts enough. Your thoughts determine the quality of life you live.
I preach the gospel of individuality and self-love because if you don't know who you are, you will make a lot of bad decisions. Knowing who you are helps you understand that you are worthy, you would never settle for less than what you deserve. You become wiser by knowing what to say and how to interact with people. Knowing who to dignify with a response and those that deserve your silence and this in turn, teaches people how to treat you. The moment you carry yourself with respect, dignity and integrity, people wouldn't have a choice than to conform to your set values. Even in relationships, it saddens me that a lot of people make poor choices because they haven't found themselves yet. Most women become engulfed with the idea of love and many use it as a pathway to find their 'identity'. The problem with this is the fact that it complicates the situation and you may lose yourself in the entire process. There are also insecure men in abundance who become physical or emotional abusers. They often mask their low self-esteem by instilling fear in others when deep down, they are the weak ones.
It begins with you. Love yourself enough to know that you are worthy of every good thing in life. For everyone going through it, you can come out of it. I am a SURVIVOR and my life testifies to it.
Photo Credit: essence.com
___________________________________________________________________________________________
Oluwabusola Adedire is a graduate of Medical and Pharmacological Sciences, an enthusiast on social issues, and loves to inspire people about life, God and Love. She lives permanently in the United Kingdom with her parents and siblings.