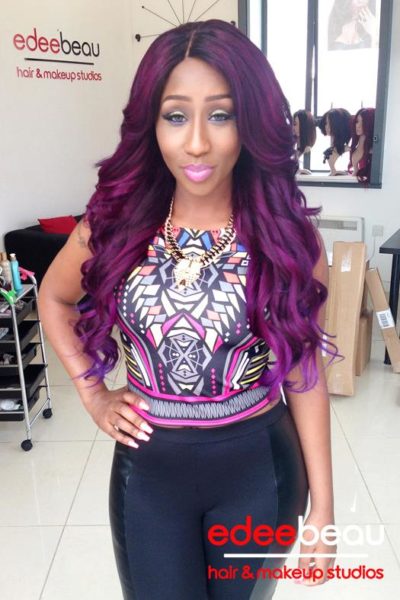 Last week we saw different celebrities rock new looks – from Stephanie Linus to Beyonce, female celebrities have been switching tresses like handbags. Today, we are looking at the new weave on the first lady of Chocolate City herself, Kenyan Victoria Kimani.
Being the first to rock the bold new purple hair from celeb makeup artist Edee Beau, Victoria unveiled her brave new look which has met mixed reviews.
I have never been one to go bold with bright hair colours, I mean I'm still thinking of trying beach blonde but for some reason this look appeals to me.
So let's hear it BN Beauty lovers. Would you rock this colour?
Watch Edee and Victoria chat about her new colour and the man in her life after her make over.
Photo Credit: Edeebeau