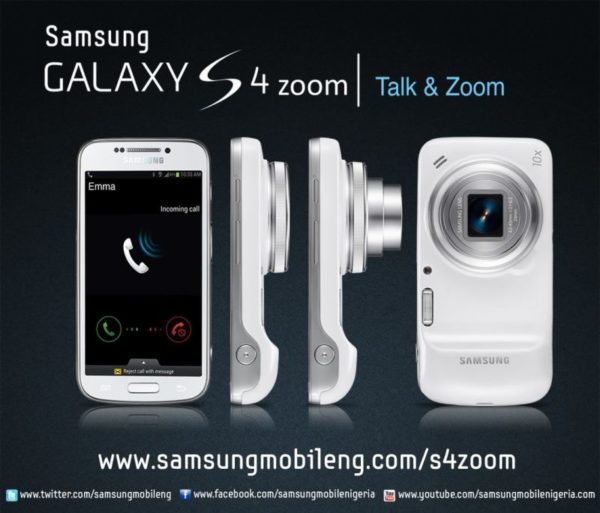 To launch the Samsung Galaxy S4 Zoom into the Nigerian market, Samsung Mobile Nigeria has introduced the "Zoom Expereince".
What's the "Zoom Experience" all about? We all know how big pre-wedding shoots are these days and that a lot of couples pay good money to have their pictures taken.
Well, Samsung Mobile Nigeria is going to sponsor a pre-wedding shoot for 3 lucky couples in Lagos sponsored by the awesome Galaxy S4 Zoom.
Samsung Galaxy S4 Zoom is a product of the sublime union of two powerful and essential devices (a Camera + a Phone), so why not celebrate the union of two people and help amplify that whole experience.
For interested couples who want more info on how to enter this exciting experience go to www.samsungmobileng.com/s4zoom
______________________________________________________________________________________
Advertorial – Sponsored Content