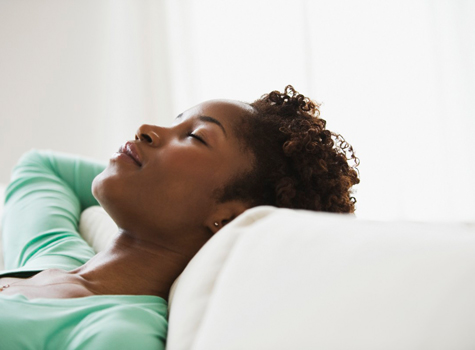 In the past week I've been dealing with the curse of Hay Fever. I now fondly refer to it as my stamp of approval as a certified "Aje Butter". Where would pollens have found me in Oshodi please? So, as I deal with my watery eyes, itchy throat and utter discomfort, I console myself with "Honey, you have finally 'arrove'. You are now a buttie". Heck, I even lost my voice and I'm enjoying the slight husk that comes in between losing your voice and when the voice is trying to find its way back.
Remember that episode of "Friends" where Phoebe lost her voice and then when she got the voice back she was struggling to get germs so she could lose the voice again? Well, me I'm not going to start gathering people's used tissue but I'll probably record the husky voice and playback to console myself when my shrill 10-year old voice gets back.
It's exciting that we're approaching the downward slope of 2013 and for some reason, the speed with which time flies past is incredible. Wasn't it just yesterday we were watching "Oga at the top?" and laughing our heads off in the office? I'm truly grateful to be here.
This weekend was very relaxed… I didn't really have a choice. I've been cooped indoors mostly trying to avoid pollens and expensive transportation really. Everyone says I need to rest, take loads of fluids and sleep. Ladies and gentlemen, therein lies my biggest problem… I am not a "sleeper". I don't have insomnia but I can't sleep for long hours un-end! If I go to bed too early, I might find myself up by 3am and then I'd be padding about the house just waiting for dawn so I can find someone to be a nuisance to.
I suppose my body clock was conditioned from Unilag days when I had to wake up really early to get a seat in the library. Those seats near the air conditioning were like pure gold; the secret to getting one was being an early riser or being really close to an early riser. So, it was either that or the squabble for good seats in the Moremi reading room. The getting up early became worse in law school. Fear of Bar Finals sef no go gree you sleep. What is SLEEP?
Subsequently, work life started and doing the the Oshodi-Lekki-Oshodi route and trying to beat the Third Mainland Bridge traffic usually had me leaving home at 5.30am at the latest. Anything else and be prepared to do a 45-minute trip in 2 and half hours. And so it went, that my body forgot what it felt like to sleep for 10 hours and more. Such treachery.
The betrayal has gone on for so long that even when on weekends when I should be having the snooze of my life, I find my eyelids flickering open at 4.27am. Like dude, can a girl catch some ZZZs? *squeezes eyes firmly shut*. I usually get no love.  However, some people are super "blessed" that they can sleep past noon. Before my friend, Aroyeun, left us, it was one of our biggest arguing points. My goodness! The boy could sleep for Africa at the World Championship! I'd now be pacing about waiting for him to wake up to gist. 10, 10.15, 10.45, 11.10…12.35 "Ahn Ahn, o de dide Muyiwa!" (Muyiwa, wont you get up?) His response was usually something stupid like "Did you give me any work to do? It's a Saturday jor!"
Okay guys, I shall leave you to get to work now. Please share some of your sleep stories with us. Do you get a lot of sleep? Do you find it annoying when someone around you is sleeping like it's going out of fashion? Are you like me who's still praying for a higher level of grace in this regard?
Have a fantastic week ahead! I'm super excited about September. I can feel the buzz of awesometastic things ahead.  Remember to keep your head up and try put a smile on someone's face today.
Peace, love & cupcakes!
Toodles!
P.s, I want to try out this writing of a bio thing. So what do you guys think about the one I used today?
Photo Credit: touchfm.org
_____________________________________________________________________________________________________
Atoke. Writer. Noisemaker. Lover.