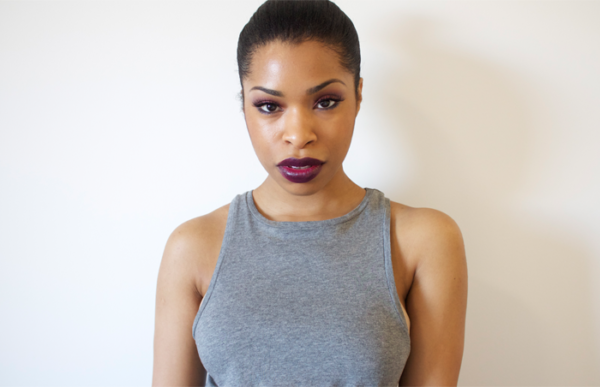 Ahhh the "-ember" months have finally arrived. The time the "Summer" makeup goes away and "Fall" makeup comes out to play. I have to say I like this time of the year. There is something about makeup for cold weather that brings out the Prada model in me.
Just like Summer, when it gets colder in the year, your makeup look changes. You start to switch the light pinks and nude lips for deep reds and deep purple. Speaking of deep purple, that is what our makeup tutorial today is based on. We are going to be taking makeup ques from Nigerian beauty blogger Shirley B. Eniang as she pulls off a stunning deep purple makeup look that is great for cold weathers.
For some, it might look a bit too much so you could decide to change the lip colour. Here is what you will need to achieve the look.
Face
Primer: Skin Base Visage (MAC)
Foundation: Studio Fix Fluid, NC45 (MAC)
Cheek Contour: Minerlise Skin Finish Natural, Dark (MAC)
Blush: Pinch Me (MAC)
Eyes
Primer: Urban Decay Primer Potion
Lid: Cranberry (MAC)
Outer Corners & Crease: Plum dressing, Sketch (MAC)
Browbone: Orb (MAC)
Lower Lash Line: Permaplum (MAC)
Waterline: Smolder (MAC)
Lashes: 48 (MAC)
Lips
Lipliner: Nightmoth (MAC)
Lipstick: Rebel (MAC)
Pink Lipliner: Soar (MAC)
Lipstick: Modesty (MAC)
Nude Lipliner: Cork (MAC)
Lipstick: Freckletone (MAC)
Want to achieve this look?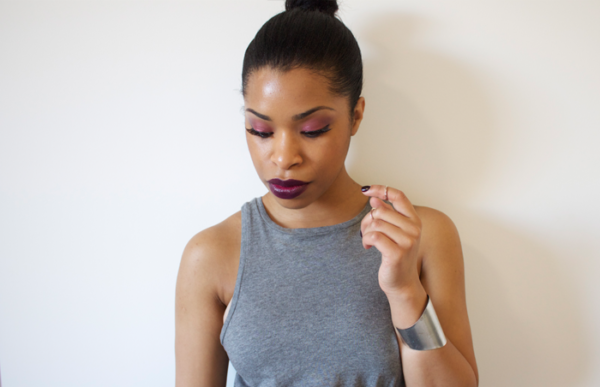 Then press play and enjoy.
Photo Credit: MeeknMild.com