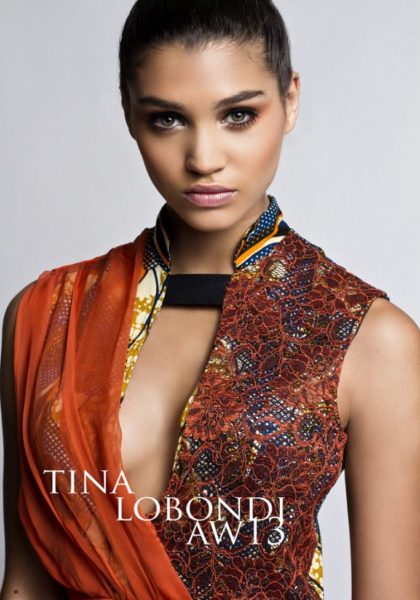 Congo's got fashion! Britain based Congolese designer – Tina Lobondi – has released her Autumn/Winter 2013 collection lookbook and we are loving the designs. The collection has been tagged Biso Na Biso (in Lingala; a native language of Congo) which translates as "Between Us".
With over 7 years of experience, she has created this collection with a combination of African aesthetics and modern design and structure. The collection showcases the woman as a strong and independent body that knows what she wants and owns her body.
According to the designer, "The collection was inspired by the women in my family, especially my youngest aunt. She is the one who used to take me shopping and taught me all about quality clothing. After our Summer 13 Collection "Uptown Africa", I wanted to create something even more feminine. We used a lot of Duchess Satin and warm colours. The cuts and shapes are still quite simple and elegant with the identity of the Tina Lobondi Brand".
The pieces range from leopard print tops and sun dresses to mixed fabric full length gowns and coats.
Check out the designs below.
Photo Credits:
Photography: Mariah Vale
Model: Raquel Llenas
Makeup and hair: Katrina Appie