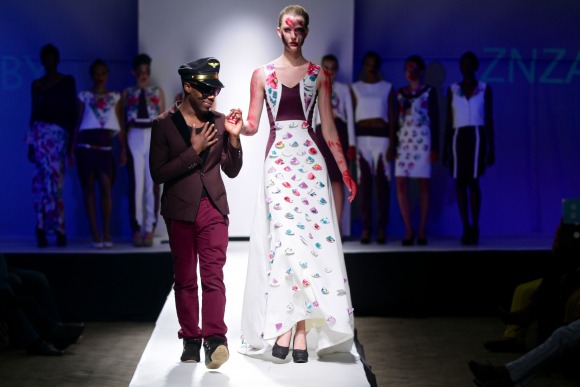 We are back to checking out our favorite collections from the  Zimbabwe Fashion Week 2013. Now, let's take a look at the 'siniter' looking Spring/Summer collection from Zvzorzi Abdy.
The collection was themed with purple and white and of course it wouldn't be a "Spring" collection if floral prints weren't present. Filled with full and knee length dresses, trousers with cut out designs and blazers, the designer presented his collection with a sinister theme. The models walked the runway with knives and painted faces.
I loved a lot of the pieces especially the jackets. Take a look at the collection and don't forget to share what you thought of the collection with us.
Photo Credit: Hautefashionafrica/SDR Photography