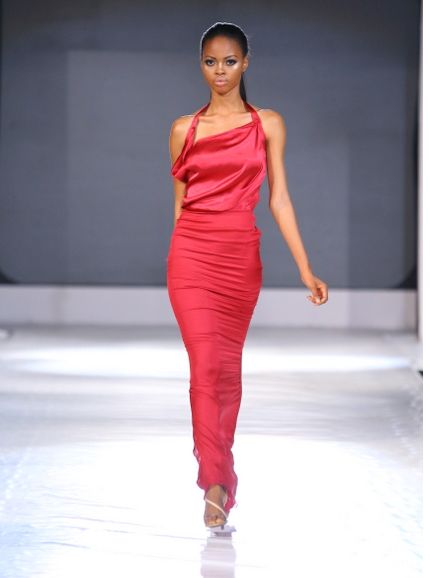 Good morning BN Stylistas! So yesterday, Wednesday 23rd October 2013, was all fashion and no holding back  as the GTBank Lagos Fashion & Design Week 2013 kicked off. From different corners of Africa, designers gathered at the Eko Hotel to witness and unveil their signature collections for fashionistas, supporters and buyers to behold.
For day 1 of the highly anticipated fashion week, they had Ella & Gabby, Samson Shoboye, Wiezdum Franklyn, Christie Brown, Wana Sambo, Xclamations, Orente Ayaoba, Alter Ego, Kola Kuddus, Kinabuti, Sunny Rose & Valerie David lined up to showcase their collections. I know, you can' t wait to see what they unveiled either.
Today, BN Style is going to be bringing you some of the most amazing collections straight from the LFDW2013 runway. So, let's start with a designer that has not only been giving us amazing couture to behold this year but had pieces from her previous collection on LFDW2013 audience members namely Nkiru Anumudu & Eunice Efole; Ella & Gabby from designer Ada Mgbudem.
The Ella & Gabby collection showcased at the 2013 GTBank LFDW was a continuation of her very much loved Autumn/Winter 2013 collection "Tropical Sophistication".  The pieces came in universal and vibrant colours ranging from black, green, tan, green, pink and red as well as the brands signature Ankara print and beading & embellishments. The runway showcase saw simple and chic dresses as well as other separates consisting of trousers, skirts and tops all beautifully crafted to suit today's modern and fashionable woman who is no afraid to be the centre of attention.
Enough talk, check out the collection.
GTBank Lagos Fashion & Design Week 2013: Ella & Gabby