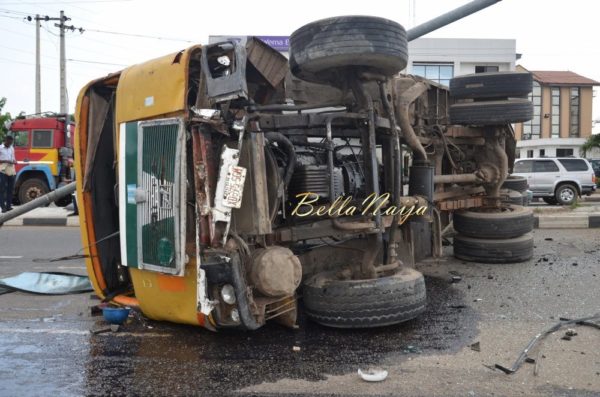 Breaking News!
File this under BN traffic/road report.
Just a few minutes ago, a cargo truck on the move collapsed in Maryland, Lagos.
The accident which saw the truck fall over to the other side of the road, hit a white Volvo family car.
Although the vehicle was completely destroyed, no casualties were recorded.
The roads are smeared with engine oil and fuel, and there is a little traffic.
Our BN cameras were on the scene to capture the accident.
Check out the photos.
Photo Credit: Dare Koleaje 360 D Photography