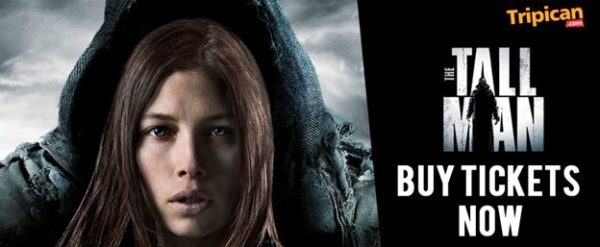 Tripican.com now sells tickets to movies at Genesis Deluxe Cinemas and Silverbird Cinemas. Enjoy discounted ticket prices, advance bookings and the convenience of avoiding long ticket queues at the movie theatre.
Tripican.com presents the following Movies available this week.
Genre: Horror|Sci-Fi|Thriller
Starring: Keri Russell, Jake Brennan, Josh Hamilton
Synopsis: As the Barret family's peaceful suburban life is rocked by an escalating series of disturbing events, they come to learn that a terrifying and deadly force is after them.
Watch the Trailer

Genre: Action|Music
Starring: Dane DeHaan, James Hetfield, Lars Ulrich
Synopsis: Trip, a young roadie for Metallica, is sent on an urgent mission during the band's show. But what seems like a simple assignment turns into a surreal adventure.

BUY TICKETS
Watch the Trailer

Genre: Comedy|Crime|Drama
Starring: Mark Wahlberg, Dwayne Johnson, Anthony Mackie
Synopsis: A trio of bodybuilders in Florida get caught up in an extortion ring and a kidnapping scheme that goes terribly wrong.

BUY TICKETS
Watch the Trailer

Genre: Crime| Drama|Mystery
Starring: Jessica Biel, Jodelle Ferland, William B. Davis
Synopsis: When her child goes missing, a mother looks to unravel the legend of the Tall Man, an entity who allegedly abducts children.
Watch the Trailer

Genre: Action|Adventure|Western
Starring: Johnny Depp, Armie Hammer, William Fichtner
Synopsis: Native American warrior Tonto recounts the untold tales that transformed John Reid, a man of the law, into a legend of justice.
Watch the Trailer

Runner Runner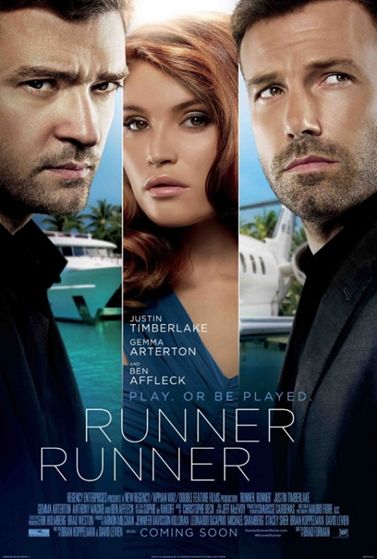 Genre: Crime|Drama|Thriller
Starring: Ben Affleck, Justin Timberlake, Gemma Arterton
Synopsis: When a poor college student who cracks an online poker game goes bust, he arranges a face-to-face with the man he thinks cheated him, a sly offshore entrepreneur.
Watch the Trailer

Genre: Drama
Starring: Rukky Sanda, Ini Edo, Ramsey Noah, Monalisa Chinda
Synopsis: The movie follows the love story of three couples; how they are able to go through heartbreak and non intimacy.
Watch the Trailer

Genre: Drama| Thriller
Starring: Robert Redford, Brit Marling, Stanley Tucci
Synopsis: A former Weather Underground activist goes on the run from a journalist who has discovered his identity.
Watch the Trailer

Genre: Thriller
Starring: Riz Ahmed, Live Schreiber, Kiefer Sutherland
Synopsis: A young Pakistani man is chasing corporate success on Wall Street. He finds himself embroiled in a conflict between his American Dream, a hostage crisis, and the enduring call of his family's homeland.
Watch the Trailer

Genre: Crime|Mystery|Thriller
Starring: Jesse Eisenberg, Common, Mark Ruffalo
Synopsis: An FBI agent and an Interpol detective track a team of illusionists who pull off bank heists during their performances and reward their audiences with the money.
Watch the Trailer

Monsters University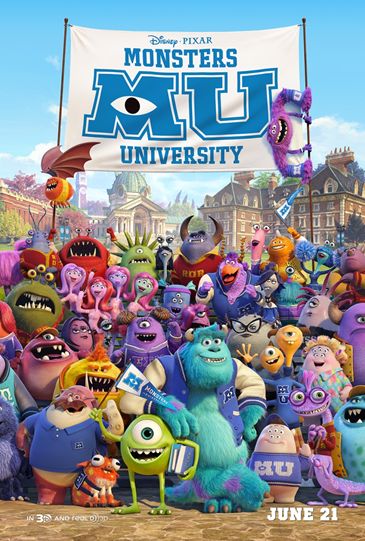 Genre: Animation
Starring: Billy Crystal, John Goodman, Steve Buscemi
Synopsis: Mike Wazowski and James P. Sullivan are an inseparable pair, but that wasn't always the case. From the moment these two mismatched monsters met they couldn't stand each other. "Monsters University" unlocks the door to how Mike and Sulley overcame their differences and became the best of friends.
Watch the Trailer

This is the End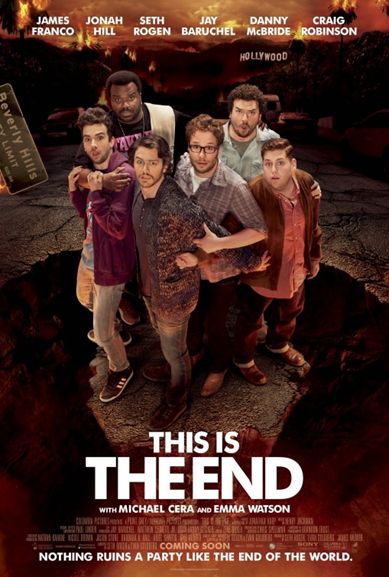 Genre: Comedy| Fantasy
Starring: James Franco, Jonah Hill, Seth Rogen
Synopsis: While attending a party at James Franco's house, Seth Rogen, Jay Baruchel and many other celebrities are faced with the apocalypse.
Watch the Trailer

Scary Movie 5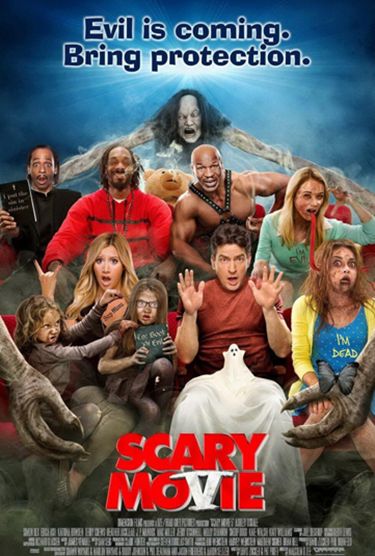 Genre: Comedy
Starring: Simon Rex, Ashley Tisdale, Charlie Sheen
Synopsis: A couple begin to experience some unusual activity after bringing their lost nieces and nephew home. With the help of home-surveillance cameras, they learn they're being stalked by a nefarious demon.
Watch the Trailer

Genre: Comedy
Starring: Robert De Niro, Diane Keaton, Katherine Heigl
Synopsis: A long-divorced couple fakes being married as their family unites for a wedding.
Watch the Trailer

Genre: Horror| Thriller
Starring: Patrick Wilson, Vera Farmiga, Ron Livingston
Synopsis: Paranormal investigators Ed and Lorraine Warren work to help a family terrorized by a dark presence in their farmhouse.
Watch the Trailer

Felix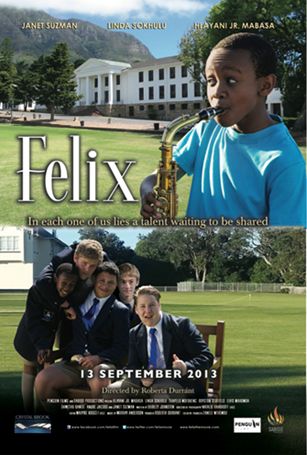 Genre: Drama
Starring: Hiayani Jr Mabasa; Linda Sokhulu; Dame Janet Suzman
Synopsis: 14 year-old Felix Xaba dreams of becoming a saxophonist like his late father, but his mother, Lindiwe thinks jazz is the devil's music.
Watch the Trailer

Genre: Comedy|Romance
Starring: Craig Robinson, Kerry Washington, David Alan Grier
Synopsis: Sparks fly when Wade Walker crashes the Peeples annual reunion in the Hamptons to ask for their precious daughter Grace's hand in marriage.
Watch the Trailer

Genre: Comedy| Drama
Starring: Adam Sandler, Kevin James, Chris Rock
Synopsis: After moving his family back to his hometown to be with his friends and their kids, Lenny finds out that between old bullies, new bullies, schizo bus drivers, drunk cops on skis, and 400 costumed party crashers sometimes crazy follows you.
BUY TICKETS
Watch the trailer

2 Guns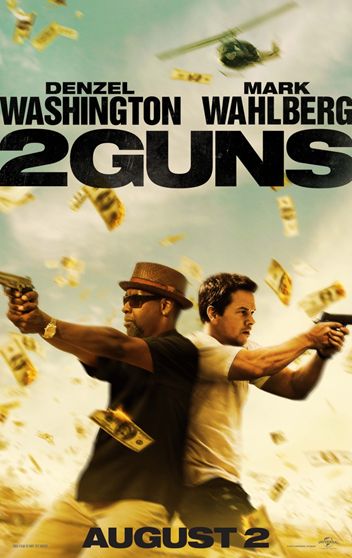 Genre: Action|Comedy|Crime
Starring: Denzel Washington, Mark Wahlberg, Paula Patton
Synopsis: A DEA agent and a Naval Intelligence officer find themselves on the run after a botched attempt to infiltrate a drug cartel. While fleeing, they learn the secret of their shaky alliance. Neither knew that the other was an undercover agent.
Watch the Trailer

We're the Millers


Genre: Comedy|Crime
Starring: Jason Sudeikis, Jennifer Aniston, Emma Roberts
Synopsis: David Burke is a small-time pot dealer whose clientele includes chefs and soccer moms, but no kids; after all, he has his scruples. So what could go wrong? Plenty. Preferring to keep a low profile for obvious reasons, he learns the hard way that no good deed goes unpunished when he tries to help out some local teens and winds up getting jumped by a trio of gutter punks. Stealing his stash and his cash, they leave him in major debt to his supplier.
Watch the Trailer

Murder at Prime Suites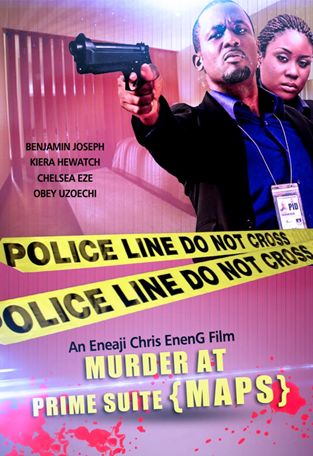 Genre: Crime| Action|Thriller
Starring: Joseph Benjamin, Kera Hewatch, Chelsea Eze, Obey Uzoechi
Synopsis: Murder at Prime Suites lays emphasis on betrayal, murder, lies, greed and lust. Special Agents of the Police Investigation Department (PID) – Special Agent Ted (Joseph Benjamin) and Agent Hauwa (Keira Hewatch) battle to unravel the mysteries behind the murder of a young lady, Florence Ngwu (Chelsea Eze), in an upscale hotel. What seemed like an open and close case soon turned into a battle of wits and backstabbing.
Watch the Soundtrack Video by Dumebi

Watch the Trailer

Percy Jackson: Sea of Monsters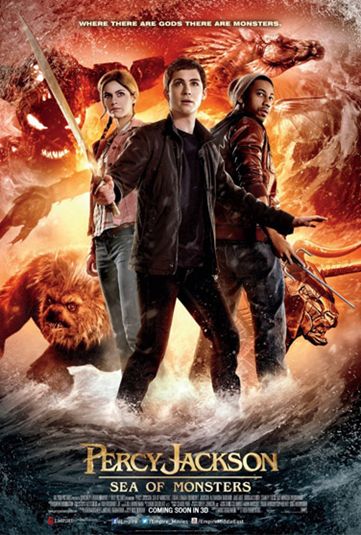 Genre: Adventure | Family| Fantasy
Starring: Logan Lerman, Alexander Daddario, Brandon T.Jackson
Synopsis: In order to restore their dying safe haven, the son of Poseidon and his friends embark on a quest to the Sea of Monsters to find the mythical Golden Fleece while trying to stop an ancient evil from rising.
BUY TICKETS
Watch the Trailer

Elysium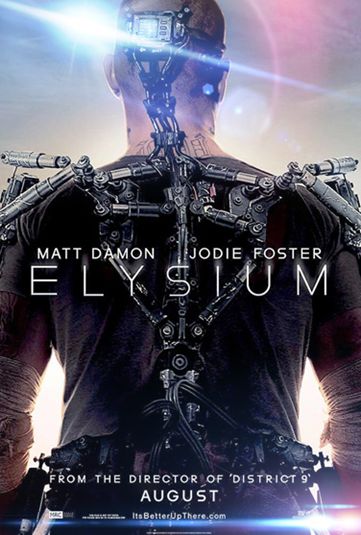 Genre: Action | Drama | Sci-Fi
Starring: Matt Damon, Jodie Foster, Sharlto Copley
Synopsis: Set in the year 2154, where the very wealthy live on a man-made space station while the rest of the population resides on a ruined Earth, a man takes on a mission that could bring equality to the polarized worlds.
Watch the Trailer

The Smurfs 2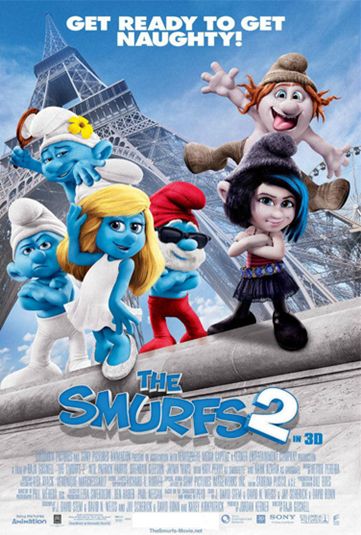 Genre: Animation
Starring: Hanz Azaria, Neil Patrick Harris, Jayma mays
Synopsis: The Smurfs team up with their human friends to rescue Smurfette, who has been kidnapped by Gargamel since she knows a secret spell that can turn the evil sorcerer's newest creation- creatures called the Naughties- into real Smurfs.
Watch the Trailer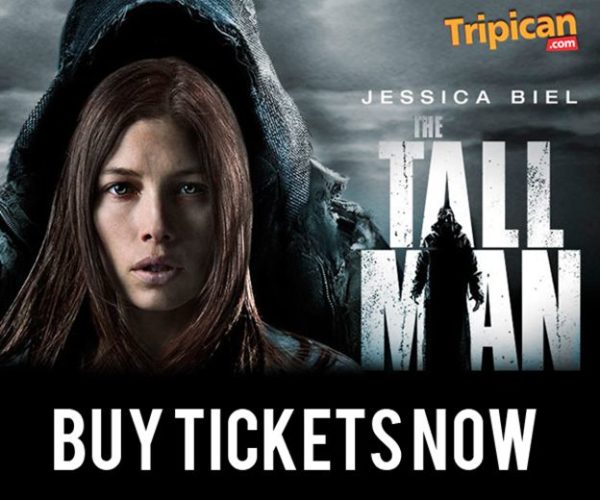 Buy movie tickets now on www.tripican.com.
Movie Ticket Pricing (Genesis Deluxe Cinemas):
                                                                     Adults                                                                         Children/Students
Mondays:                                                          N950.00                                                                                 N950.00
Tuesdays (Before Noon):                          N450.00                                                                                 N450.00
Tuesdays (After Noon):                             N1,450.00                                                                             N700.00
Wednesdays:                                                  N550.00                                                                                  N550.00
Thursdays:                                                      N950.00                                                                                  N950.00
Fridays:                                                             N1,450.00                                                                              N700.00
Saturdays:                                                        N1,450.00                                                                              N950.00
Sundays:                                                           N1,450.00                                                                              N950.00
3D:                                                                        N2,450.00                                                                              N2,450.00
2D:                                                                       N1,950.00                                                                               N1,950.00
Movie Ticket Pricing (Silverbird Cinemas):
                                                                   Adults                                                                  Children/Students
Mondays:                                                         N1000.00                                                                          N500.00
Tuesdays:                                                        N1000.00                                                                           N1000.00
Wednesdays:                                                  N1000.00                                                                           N500.00
Thursdays:                                                      N1000.00                                                                           N500.00
Fridays:                                                            N1500.00                                                                            N1000.00
Saturdays:                                                       N1500.00                                                                            N1000.00
Sundays:                                                         N1500.00                                                                             N1000.00
3D:                                                                      N2000.00                                                                             N2000.00
For more information please visit www.tripican.com