Hello BellaNajiarians, I hope you are having a great Tuesday afternoon.
It is time for BN Travel. This year, BellaNaija made it a point of duty to fully present more posts on lifestyle and with BN Travel we have been able to show people's views on their various destinations.
Today we have a celeb in the hub. It is Isio Wanogho.
The runway queen and TV presenter turned 30 on Sunday 17th November 2013. Instead of the usual owambes, she and a friend decided on something different; visiting Mauritius.
She shares exclusively with BN all the hilarious info from her trip and why we should be aware of the city because you will spend till you drop.
Enjoy!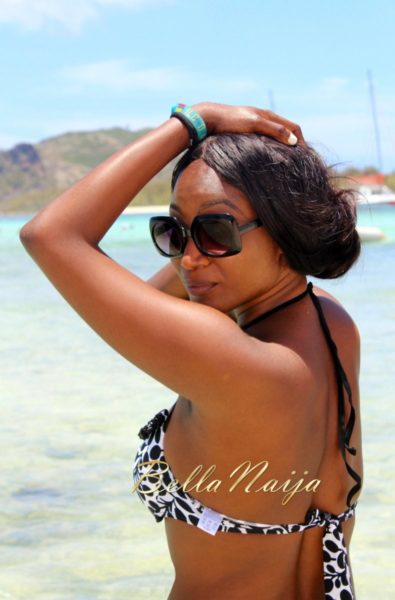 My Mauritius Experience
My name is Isio Danielle Wanogho.
I am a TV presenter, an Interior Architect and a model. Yeah, I paint from time to time so I am also an artist.
On 17th November 2013, I turned 30. I can't really say I had a game plan, it was either do something utterly new or have the regular "Abeg make una come chop rice and cake for my party oooo!" with a photographer furiously clicking to catch every angle of the "groove".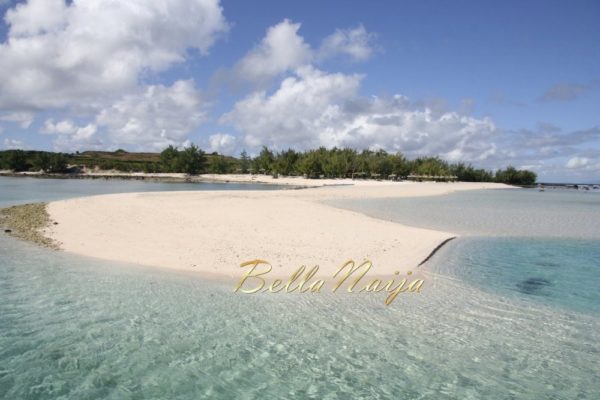 My best friend and I came up with an idea. We were both November babies. We decided to do something utterly new and memorable to celebrate our birthdays; perhaps go to an exotic island? Sure, why not? And so, we chose Mauritius.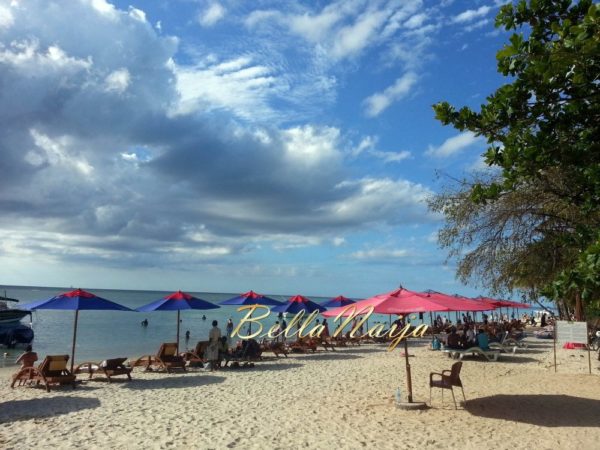 We would both fly in from our countries of abode and spend 10 days on this Island paradise. We were ecstatic!
It was a long flight out, truth be told. On getting to Mauritius, the immigration lady eyed me suspiciously when she saw my Nigerian passport and showed it to her colleague. They whispered to themselves and looked me over. I just beamed in return. She stamped my passport. I was in.
I got my bags, I got a trolley. Then a dark skinny Indian Customs Official accosts me, asking me all sorts of questions. – "Shuo, which kain tin be dis na?"
When he heard "Nigeria", kia, kia I was taken into their office for more questioning. I assumed he had a problem with black people which was ironical, because even though I was the only black person on that flight (and was the only one singled out of all of us walking out) but the said mister was one of those BLACKKKKK INDIANS. I wanted to chuckle in his face but held it in.
And then there were more questions.
#hiann!
Lucky for me his supervisors were kinder. They apologized and sent me on my way. They told me to go get compensation for my box that was broken in transit. I got some cool cash. I was pleased.
Omomehnnn, see free money! Thank God for Mr. Black after all. (I purposely did not write the amount given to me o, before some of una go become professional box-breakers, looool!
We quickly came to learn three things about Mauritians; they were kind, helpful and friendly (Mr Black being the only exception to this that I came across), rum and coke is to them what tea is to the English, and they utterly love black African skin. And they would tell you every chance they got.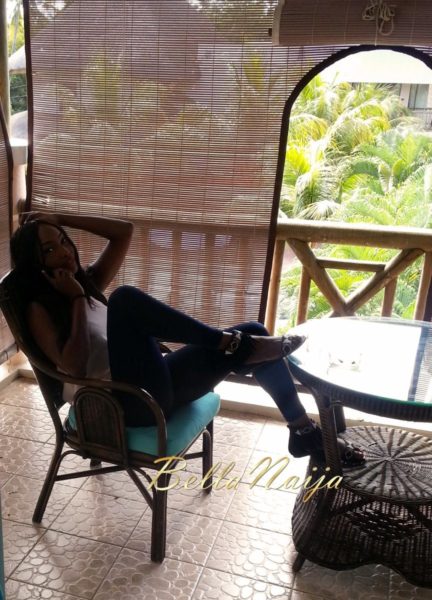 Our Hotel was by TriouxBiches, a divinely beautiful place in the tourist filled north of this island country. We quickly planned our week's activities.
There would be parasailing, under sea walk, a boat cruise, water skiing, diving, swimming with dolphins, spa day, dancing and of course, shopping.
Food was amazing (well, for the most part). They have this thing that looks like akara with chilli in it. They are mostly Indians so of course lots of Indian food. There was French food and there were great Chinese restaurants.
I didn't like their samosas.
See me wey dey expect beta meat for my samosa, con see something wey be like yam inside, mbaooo, I no chop again.
One Mauritian rupee is equal to five naira, fifty kobo. As new tourists you would be tempted to buy everything you see and do every tour package offered to you. Be aware.
10 days later, two big cakes after and a lots of rupees lighter, armed with new experiences and a mind full of wonder at God's perfection in creating this magnificent paradise, I was ready to come back to #Naija.
Then I had a moment of deep reflection.
Isn't it half-amusing, half-sad that people automatically assume that a woman cannot simply spend money on herself to make herself feel good?
Using the conversations I had had, the questions I had been asked and the sentiments I got from people (well-meaning, monitoring spirits and/or just simply curious) as a case study, this reality is just mind boggling.
Questions like these were asked of me;
"Wow, you are going to Mauritius! Ahan, your boyfriend must be really generous ooo!"
(This was asked by a man) – To which I smiled and stared.
"Ehen, Who are YOU going with? Who is the GUY? Choi, gist us na, haba!"
(Men and Women) – To which I just smiled.
"Na waoooooo! Big girl tinz, Who bi the bobo naaa?" Show us the way oooooooooooo!"
(Women) – This one did not even deserve an answer.
And many more silly comments like that.
My question is- Is the Nigerian/Black woman so needy, so self-denying that she CAN NOT spend HER own money to take care of herself?
If so, where did this sense of  "entitlement" to another's come from? What happened to us?
Or is it that the Nigerian man's mind is so closed that he CAN NOT fathom a reality where-in a woman can actually take herself on holiday? Or is the black man so accustomed to being accosted to pay for this or that, that he just can't digest the fact that this is not always the case.
(I put men here because you would be surprised how many men ask me these questions)
I don't know if this is only peculiar to Nigerians, or if it is with black folks in general. Look at it this way, if you cannot buy for yourself beautiful things and do things for your own self-development and happiness, how then can you present yourself as someone who is worth being spent on?
If you cannot spend your hard-earned money on yourself, why should somebody else spend THEIR hard earned money on you? Abi?!
_____________________________________________________________________________________________
If you want to share some of your travel stories and photos with us, please send an email to features(at)bellanaija(dot)com.