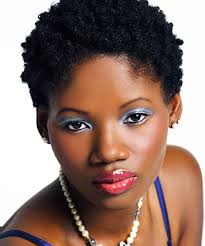 When my friends came to visit last Christmas, one of the things they commented on was how nice and warm it was inside my house.  After taking temporary glory in the compliment, I told them that the warmth was thanks to my Nigerian housemate.
You see, the heating in our house is regulated to come on at certain hours of the day; work for 4 hours and then go off.  This helps to conserve energy, and since we're not home at all times of the day, it makes no sense to leave it running anyway. As winter approached, I started noticing that the heating was always on; but I didn't really pay attention to it. If my room got unbearably stuffy I'd just open the windows.
Then, one day I was in the kitchen making my struggle Indomie noodles and my housemate, (let's call him Obi) came in. Obi wanted to know if I was the one who always turned OFF the heating. I replied that I hadn't gone near the boiler, nor adjusted the setting. He said "I need to find out who is always turning that thing off. I pay bills and so I should be able to leave the heating on every time I need it. It's too cold".
After he left, I pondered over his words. We pay an all-inclusive estimated bill every month; he was right about that. However, I am aware that the energy and gas rates go up during the winter; and even if we paid 50 quid for bills every month, did that justify using the resources in that way?
It made me think about the mindset that brings such words to life. If he lived in his own house, where he was paying the bills as they came in, would he leave the heating on for 24 hours? His justification for running the heating didn't make any sense to me. I wondered if I would leave the tap running for 4 hours just because I paid water bills. It didn't seem very logical, or even considerate. To him, any excesses incurred by him was the landlord's problem.
This attitude is very prevalent amongst us as Nigerians. It is the mindset that this thing is someone else's problem and not mine. It is the landlord's problem and not mine. It is for this reason that you go to some people's houses and their kitchen cabinet is basically falling over and they would  not fix it. "Shebi, I pay rent. It is the landlord's problem". So, people live in houses where the paint has peeled off so bad and the house looks so ugly, yet they will not call a painter to get it fixed. They would rather jet around the world on holiday and live in a nasty looking house, because it is not their responsibility to paint the house. I wonder if it doesn't bother them since they can actually make the effort and get it done.
Someone once said that it is the landlord's responsibility to do certain things, and if he doesn't do it, then they can't. Imagine leaving something as clearing out the gutter outside your house to the landlord because you pay the landlord to do it. If the landlord doesn't live there, surely you realize that the gutter only poses a health hazard to one person – YOU. Is it completely incomprehensible that you fix the problem and then ask for a refund? Does the fear of not getting a refund outweigh the damage done?
I believe that this attitude is prevalent because we are inherently selfish; and before you raise an argument about how you're justified for not fixing that leaking roof, let's talk about the mindset in a bigger framework. This attitude of "It's Not My Responsibility" is the reason why we go to some offices and nothing works. Why? The person who is supposed to stamp doesn't think it his responsibility to fill the stamp pad with ink. Heck, he doesn't even think that bringing the rubber stamp out of the cupboard is his job. It is the office assistant's job, not his.
We all say we want Nigeria to be a better place, but how much are we really doing to make it a better place? If you cannot fix the leaking pipe outside your house with your own money, or even mobilize neighbours to pool resources to fix the leak, why do you believe the local government chairman will fix the eroding road that emanates from the burst pipe? Surely, that local government chairman used to live on your street, and he is just like you. He is in the office, doing what he would normally do. Not quite different from what you're doing. He would not fix the pipe or road. He would linger in the office, take the path of least resistance and tell the constituency that he is not doing it because the road is right there – on the edge of federal jurisdiction. Therefore, the road will not be fixed, because it is not his responsibility. It is the "landlord's" problem.
Have you ever wondered why there are so many nasty roads within Lekki phase 1? Yes, Lekki 1… with all the fancy houses, upscale rents and fancy cars… The roads are bad because nobody thinks it is their responsibility to fix it. "We're all paying tax. Why should we spare a few millions that we can spend on 40th birthday on the road?" *InObi'sVoice* If we do an LIRS check, will we really find that you have paid your taxes up to date though?
The truth is, Nigeria is bad; but it is bad because we are ALL bad. We really need to fix our mindset, become less self-absorbed (and I'm talking to myself too…because, even I ran away from NEPA and heat rash).
It doesn't matter that you think that you will be billed for what you did not use anyway, and as such you should use resources available to a lot of people in a manner that is not sustainable. The minute you do that, you're really no better than the guys in power who are not using the federal resources judiciously.
They're emptying the national purse the same way Obi is running the heating in our house. Why? Because they feel the oil will never run dry. Their people have paid for it with sorrow, tears and blood – so they should deplete, deplete and deplete.
I think we can do better. We really can. Change can only come when we look inwards and see ourselves for what we truly are.
Let's fix up!
Photo Credit: monica73.blogg.no