There is a new beauty hub & magazine in town!
The all new Hair & Beauty Hub (HBH) brings you Nigeria's first exclusive online hair & beauty marketplace where vendors selling authentic, high quality hair and beauty products have the opportunity to showcase and sell their products to their target customers.
The beauty hot spot which just launched their online platform www.hairbeautyhub.com has marked it with the launch of an exclusive quarterly hair & beauty magazine aimed at giving their readers the best possible perspectives on hair and beauty issues – the "Savvy & Chic Hair & Beauty Hub" Magazine.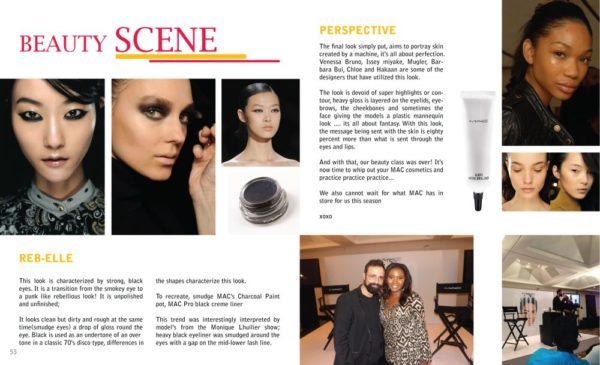 Savvy & Chic is the perfect companion under a dryer in the salon, while getting a pedicure at a spa or while you wait for a Pilates class at the gym. And for those reasons HBH aims to have the Savvy & Chic Hair Beauty Hub magazine stocked in every hair/beauty driven establishment in Nigeria and its environs.
For their maiden edition tagged "New Year, New You – The Back to Basics Edition", they touched on everything from starting a hair regimen for longer hair to hair/beauty resolutions for the new year. They spoke to celebrities Gbenro Ajibade and Aderonke of Smooth FM and talked about their hair instead of their careers for a change, focused on inner beauty using natural remedies, highlighted Do It Yourself (DIY) Spa treats and finally had a long but interesting chat with Lesley Okoye, the owner of Cookieskin, a budding skin care brand making waves in Nigeria.
Find out about the magazine at a beauty establishment near you or where magazines are sold. You can also order straight from their website www.hairbeautyhub and have it delivered to your doorstep.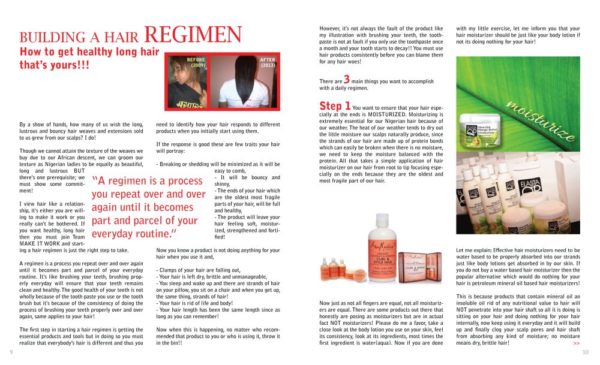 For a limited time you can choose to purchase their magazine with a New Year, New You edition bundle consisting of a bottle of Jamaican Black castor oil (4 oz), a Sally Hansen Salon Manicure nail polish and a NYC liquid lip shine lip gloss. So visit them today!
___________________________________________________________________________
BellaNaija.com is a media partner with the Hair & Beauty Hub.