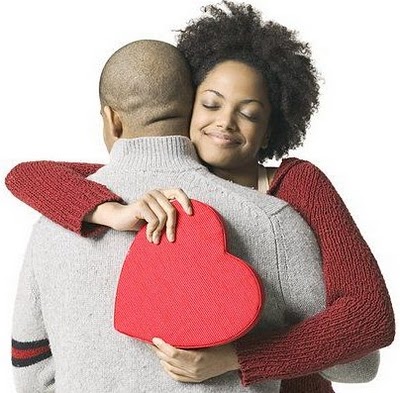 1998
It's about 7.30pm. The weather is hot, there's no electricity, and for some reason, we are in the hostel. I can't remember why – maybe it's a Saturday and there's no prep, or maybe Matron has locked us in because it's Valentine's Day. They say she does this every year like clockwork – lock the girls in so that they don't get "val'd". It makes absolutely NO sense to me why she does that, but I don't really care. Right now I'm trying to be cool and drown out Senior Chioma and her bunk-mate, Senior Deremi's annoying chatter.
I'm not really thinking of Valentine's day in that lovey-dovey sense to be honest, myself and Francis only started dating last October and we've talked like maybe only 5 times since then; I can't imagine why he would want to Val me. I think about all those other girls who stand a better opportunity of getting gifts – Aisat, Kofo, Pamela – all those interesting 'hot' girls in JS3 who the boys seem to like; not flat-chested, skinny, extremely talkative and un-girly me. Honestly, I really don't care; I just want Nepa to bring light so I can cool off this dreadful, dreadful heat.
Senior Chioma's ceaseless babble is punctured intermittently with screams from other rooms – obviously, others girls getting val'd. When this happens she leaps off from her lower bunk, runs quickly with her K-legs to the door and peers down the corridor.
"Who did they Val?" Senior Deremi asks in her heavily accented Yoruba-laced English, so that 'Val' comes out sounding like 'Faal.'
"One girl in Ijeoma's room o!" Senior Chioma answers. They say it was a Sweet Sensation cake sef!"
Unintentionally, my ears perk up. In those days getting Val'd with Sweet Sensation cake was a BIG deal. A seriously big deal! But I am soon bored and strangely annoyed when they go back to their silly gist of girls who got Valed, those who didn't and those truly unfortunate ones who received cabin biscuits or urine as gifts.
I must have drifted off to sleep, because I wake up abruptly to see Senior Chioma shaking me:
"Skela! (a hateful abbreviated version of the word 'skeleton'). They say someone is calling you in front of Dining Hall."
Her severely pockmarked face is scrunched up in excitement.
"Maybe it's that your boyfriend that wants to Val you o!"
I get out of bed slowly, still a bit dazed and feeling as mean as a bear, because my precious sleep has been cut short. With little or no ceremony I slip into my housewear – a seriously ugly, red checked dress.
"Won't you put lip balm and brush your hair?" Senior Chioma asks as I make my way to the door.
Gritting my teeth in frustration, I walk back, take my stainless steel 555 cup from my locker, dip it into the plastic bucket under my bunk, walk to the lawn, splash some on my face, gargle a bit and return to the room. I can't brush or comb my hair because it's all tangled in knots and I have no patience to sprinkle water on it to soften it. So I just tie a red scarf around my head, dab on Vaseline blue jelly on my lips and make my way out of the room… fast!
I'm still angry about being woken up suddenly, although at this point, I'm also a bit anxious. Who is calling me in front of the dining hall? Or am I one of those girls about to get Val'd with shit and piss? I set my mouth in a determined line. Any boy who tries that won't have me running away in fright, I'll dump his evil goods on him neat and square I vow.
Now my strides are longer and I arrive in front of the dining hall slightly breathless and already worked up. I stand around for a few seconds and then, quite suddenly, I spot him making his way shyly away, from his friends to where I stand. My anger dissolves to surprise and this absolutely debilitating shyness, I almost can't breathe. Belatedly, I realize that I should have paid more attention to my appearance, but sadly, there is nothing I can do now.
He's carrying a black rucksack with 'Chicago Bulls' inscribed in red on it. To distract myself, I keep thinking about how ugly the Bull's nose is. As he moves closer to me, he opens the bag and starts to pull out stuff – a white teddy bear (those soft, silly, absolutely cute ones with an 'I love you' pillow in the middle), a long stemmed red rose (which smelled absolutely divine), a perfume in a white bottle (I forget the name now) and of course, the ever-faithful, ever-present bottle of Eva non-alcoholic wine. I'm not sure how I'm able to hold all of these things as I mumble an embarrassed and very quick 'Thank you.' Everyone is looking at me now as I scramble away quickly – this fair, skinny girl in Aduwo house wear and a beyond ratty scarf. This really unremarkable girl who has quite suddenly received her first-ever set of valentine's gifts from one of the hottest (and most eligible) boys in her set.
Back in the hostel Senior Chioma descends on me.
"Yes you're my girl now! I knew you were going to get Val'd."
Of course I can't roll my eyes or mention that I'm not really 'her girl' – since she's one of the meanest seniors around. I just smile and make the appropriate sounds.
Much later when everyone is asleep, I look at my teddy bear, smell the rose and close my eyes. The weather is still hot, but I'm all of a sudden quite cool. Very cool as a matter of fact, because Francis Daniel Akpan Junior has become my first Valentine.
Beat that!
Photo Credit: mommynoire.com
______________________________________________________________________________________
Onomarie Francesca Uriri is a graduate of English Literature from the University of Lagos; a marketing communications executive by day and a writer for the rest of the time in between. She believes in the power of words, the efficacy of prayer and the goodness of people.She has varied interests in writing, reading, travelling, meeting people and experiencing different cultures.