Running in Heels with Francesca Uriri: Give Me My Accolades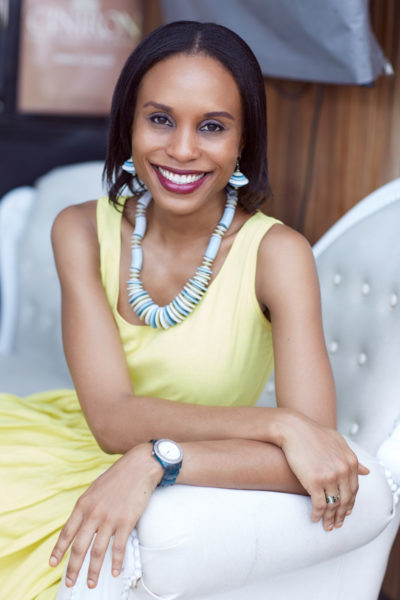 "I would like a little credit for the fact that I'm killing myself trying…"
Andy Sachs, the frumpy, badly dressed executive assistant, lamenting to Nigel about her boss Miranda Priestly in the movie The Devil Wears Prada.
If you are or have ever been Andy put your hands up? *raises hands high*
Let me tell you something, we plenty o! I have been Andy many, many times in my career.
That time when I planned and executed that event flawlessly and my then boss didn't even acknowledge it?
How about that other time when I landed a full colour double spread in a tier one newspaper… for free and my boss made it seem like an everyday occurrence?
Oh! Or that day where I finished late at the client's event and had to sleep in my colleague's car because no hotel. Did my boss even express appreciation for that dedication? (see me rhyming sha) No they didn't.
So like my dear, delectable Andy, I wanted the accolades. I desperately needed to be affirmed and celebrated by my bosses, and in the times when it didn't come I tethered dangerously on the brink of depression. All because they did not notice my devotion and selflessness.
That is, until I decided to give myself brain. Actually, it was until I got a sharp talking to from my late father – military man with sharp gators – bless his soul.
"Just do you work and do it well. The fact that you are paid your salary every month is acknowledgement enough."
So let's deconstruct this – is it nice to be affirmed, celebrated and encouraged by your bosses or managers? Absolutely yes! Should you feel bad if the accolades don't come? Yes, because we're human and we all thrive on praise. And if you are like me where words of affirmation are one of my primary love languages – then doubly important.
But here's the thing: as much as we all like to think that our work relationships should be warm, fuzzy and affirming – that isn't always the case. In fact in my nearly 12-year career in the corporate sector – I've had those sort of bosses only twice – so go figure!
As my father said: "just do you work". Do it well. Crush it. Tick off all the deliverables. Become a member of the team that is competent, driven, focused and delivers 99% of the time – okay 98%… but you get the drift. And it's not even about competition to be honest, it's about building yourself to be the best.
Once you become known for making valuable contributions – a person whose expertise is required for projects to be successful – trust me, the accolades and affirmation will come.
Understand that the work place is not a love relationship and rejig your expectations accordingly. i.e. if your boss doesn't compliment your new dress, or doesn't remember to call you on your birthday – don't take it personally. Study the kind of environment you work in, and if it's a conversation that you can have with your manager, then do so. If not, focus on the business and keep it moving. You don't want to have those sort of conversations when it won't be welcomed, so you need to apply wisdom in that.
Nkiru Olumide-Ojo sheds light on this topic in her book 'The Pressure Cooker.' If you're a working woman (or man for that matter sef), do yourself a favour and read that book. Loads of helpful gems for the working people.
Please note that I am in no way advocating for you to be in an abusive, or toxic work space. As soon as you can afford to exit from such places – please do. (But that one na topic for another day).
Have you like me been an Andy? Share your experiences and let's see if we can learn from one another. 🙂