Hi BellaNaijarians, we hope you are enjoying this Wednesday afternoon.
The BN Bargains slot is here. This is where we keep you updated on all the most affordable bargains and freebies taking place right now.
Enjoy!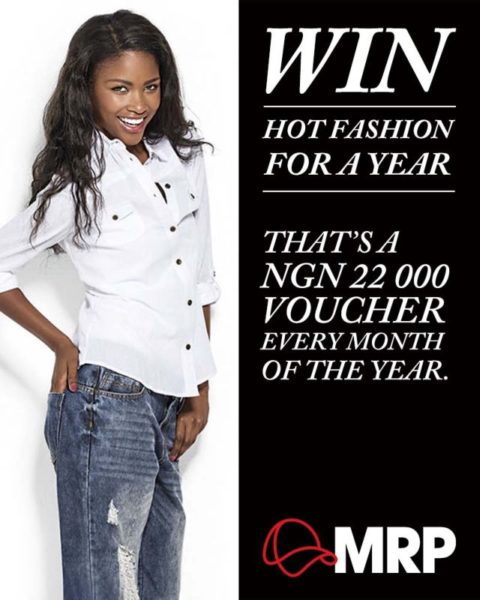 MRP presents Win Hot Fashion for a Year
We know you our BN Style Watchers are huge lovers of fashion, so why not try and win big with MRP.
Through MRP's "Win Hot Fashion for a Year" competition , you will get a wardrobe update worth N22,000 every month for 12 months – that's a year folks.
CLICK here to enter the competition. Deadline: Monday 31st March 2014
_________________________________________________________________________
Discounts from Adella's Cuisine
Enjoy more yummy-ness at a great price.
Adella's Cuisine is giving you the opportunity to enjoy amazing discounts on select items off its menu. All items are priced at just N600 or less.
Minimum order is for 50 people. Bookings should be made on or before Sunday 30th March 2014, with a down payment of 60%.
All bookings are valid for events till July 2014. For weddings, birthdays, bridal showers, engagement parties, luncheons, and Easter parties.
To get the discount, call 08032870130 or text code BNBargains to 08032870130
______________________________________________________________________________
Sponsored Content
Will you like to have bargain to be featured on BN Bargains? Email us via adsales (at) bellanaija (dot) com