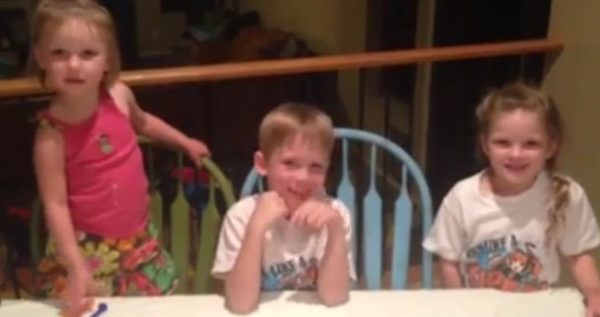 Kids are just the cutest.
Every now and then – thanks to Youtube, a video of a young child becomes a trending topic on the video sharing platform.
Jason and Tiffany Mertlich decided to reveal the gender of their fourth child to their 3 children – a boy and 2 girls.
They called the children on the dining table to guess the sex and cut a cake to see what it will be.
The boy's reaction is priceless. Just watch!