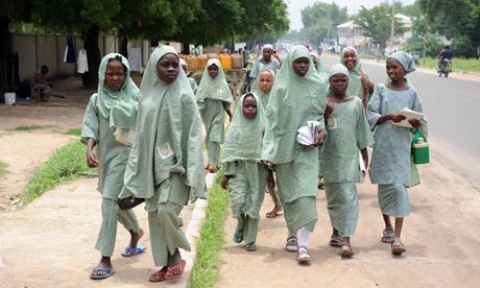 The Christian Association of Nigeria (CAN) in Borno State has declared a 3-day fasting and prayer program to seek God's intervention  for the release of the kidnapped students of Government Girls' Secondary School, Chibok. The program commenced today (Monday) and will end on Wednesday.
Chairman of the state's CAN, Titus Pona, made the announcement to the press on Sunday in Maiduguri.
"We are calling on all Christians in Borno, Yobe, Adamawa and even beyond to begin a three-day fasting and praying session to seek for God help for the release of the abducted girls.
The continued stay of these girls in the abductors' camp has created worry in the minds of the parents and other well-meaning Nigerians.
"We believe that through prayer, God will touch the hearts of the abductors and they will release them," he said.
 Rivers State Governor, Rotimi Amaechi, has also urged Nigerians to pray for the school girls' release.
There have been conflicting reports about the exact number of girls that were abducted by terrorist group, Boko Haram. Some reports say 129, while others say the figure is above 200. There have also been differing accounts about how many girls have actually escaped.
Photo Credit: saharareporters.com