Salut My BN Cuisine Fam, Ke kwanu?
Let me start by apologizing for being missing in action. It has been an incredibly busy month but we have to keep working.
This week, I decided to start something I've been thinking about for a long while. There's this new wave amongst Nigerians. Or should I call it a new culture. It's the wave of eating healthier, or at least making serious or failed attempts at eating better most especially for health and weight related issues.
You see, while we're not quite an obese country, we really do know how to throw caution to the wind and the remaining planets! We'd eat deep fried meat, chicken, fish, goat meat, yam (my personal favourite) sweet potato (chaaaii! the best!) then wait for it…. FRIED STEW! (Chai the thing sweet o!) So yes, we guzzle oil down our systems like it's our life's source or something. We have our fair share of jiggly bellies, more than robust figures and so on. Too many people have high blood pressure. The number of obese persons is steadily growing; there are too many illnesses that stem from careless eating and lack of willpower at parties to say 'NO' to that 3rd round of red velvet and the constant stroll to the jollof rice chaffing dish.
But Chef Fregz… Naija Food no be leaf now?

Yes I can hear some of you asking but truth is that it can be! If you read me rant on Twitter or follow me on other social media, you would know no matter how many times I struggle, I am always on some diet plan or FitFam something. I may not have achieved this Ryan Gosling body but hey I have picked up a few good tricks on the way and it usually comes in handy.
This post is actually something I cannot fully exhaust in one entry, so it is going to be in a series. I'd have some people help out as well. Also I would love for you all to drop in a line or two on how we can eat Nigerian food but a bit better for you.
The main argument is that "Oh! we are African so we need to have flesh and body" That goes especially for the women who seem to have this imaginary licence to be a "Mummy" …after one child! Errr, does the name Nicole Murphy ring a bell? Please Google her and see what a mother of five looks like: Is she not black?
So, back to the food!
With this post, I am not going to do a hardcore Nigerian recipe, but I'll give tips and show a quinoa salad. Now I know quinoa is not Nigerian and is a pretty expensive grain but for 2 weeks I tried it and boy was it amazing. So I just have to share. I would be coming up with something easy, fast, leafy and spicy next week.
Quick Tips
Cook greens in less time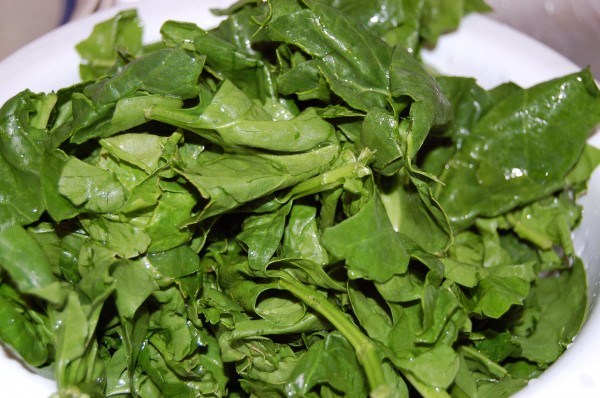 Greens and vegetables in general shouldn't be cooked till they are as black as the soil they grew from. Vegetables and greens need to be cooked as short as possible, so all the vital nutrients like iron, folic acid and Vitamin K are not lost. Yes I am throwing shade at the way we kill our Efo-riro, Okro soup, and vegetable soup. Apart from the endless hours it spends on the fire we drain its entire existence in palm oil.
Please let us refrain from excessive cooking of greens and vegetables. Remember you would still freeze or cool and then reheat a few more times in the near future, so try and preserve as much nutrients as you can. You could make a separate sauce where you control the amount of palm oil you use and serve controlled spoonfuls of the sauce; that way you control the oil you're ingesting.
Get an air fryer… or use your oven a bit more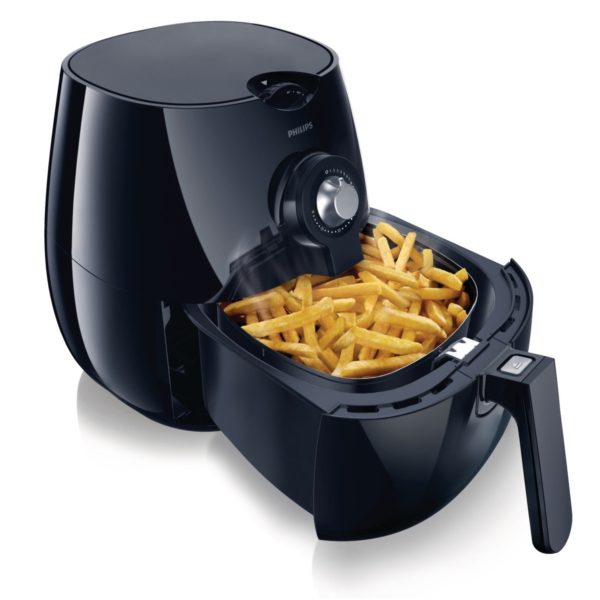 In Nigeria, I'm convinced we can fry almost anything. Only the Americans truly take the crown as they fry up chocolate bars (it's not that serious). We are a frying republic and we need to actually take a few steps back and at least reduce the frying to the barest minimum. I know what you are thinking that the only exemption should be Jollof rice and I agree.
However, cholesterol disease is on the rise and even young people these days are falling victim.
So, get an air fryer or use your oven a bit more. An air fryer works like magic. with little or no oil you can have that fried chicken and fried meat without the oil dripping like lava down your mouth. This way you can achieve that fried chicken before it enters the stew situation – without risking becoming the central bank of fat deposits.
Now the hard part. Air fryers are pretty pricey, as they retail for minimum N48,000 (which is about 280-300 dollars). So yes it's an initial pricey purchase but an investment in your health and clean eating in the near future.
Change to a healthier oil
Start using oils like olive (just regular olive not extra virgin that's for your skin and salad dressings only), canola (rapeseed) oil and sunflower oil.
Use a little less than usual
My mother strongly believes that if the oil isn't overflowing in the pan the "ingredients will not cook" *sigh* I know I'm not the only one who is tired of using the spoon to drain the oil that never seems to go away. If you use a little less oil trust me the ingredients would cook.
I know this is hard to do as we usually love those silicone jelly deposits that forms when it cools and as we Nigerians are convinced that if we do not put that in the stew e no go sweet. But that's not true. If the stock is flavoured very well it would still give so much flavour to the dish. Also by reducing the stock, you concentrate the flavours and you find a little goes a much longer way. The easiest way to remove it is by allowing to cool in the fridge and when the fat comes to the top and hardens just scoop that away.
Chicken – To fry or Not To Fry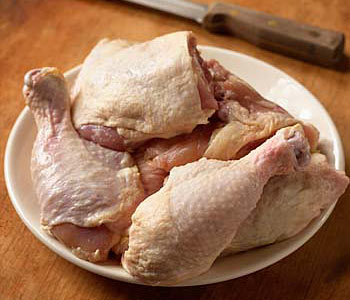 This is a serious dilemma and let's face it fried chicken is the holy grail. However, nobody wants to be rolling in the name of walking right? My aunty Rosalind for example would stuff her chickens(she uses tough market bought chicken) with old newspaper, place in an old diesel drum and sets them ablaze. This covers almost all the way and allows the smoke permeate the chicken. However, if you're thinking "aint nobody gat time for that" just stroll down to a Zartech or whatever supermarket and buy some of their smoked stuff. Shoprite even stocks smoked turkey. That way it can simmer in the stew for a while. Add some flavour and and would hold well in the stew.
Snacking
This is a serious issue. Like ODIKWA SERIOUS SOMETHING! Those hours of being stuck in traffic and those Gala. La casera and plantain chips guys just never seem to disappear right? Just plan ahead. Make sure you carry around things like Apples and good nuts like cashews and almonds so you are not tempted to eat too much oil and processed flour and God knows what they claim is sausage meat.
Let's try and plan our snacking and opt for more healthy stuff like carrots, seeds and nuts like pumpkin seeds and cashews. Apples are a good choice as well. However, if plantain chips are a must-have, then please by all means have some like these baked ones below as opposed to the fried stuff.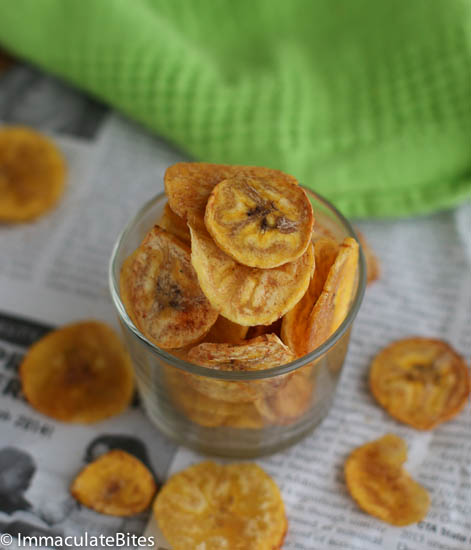 Ok, before I go here's my not so Nigerian Quinoa Recipe!
Quinoa is a super grain that is full protein and bursting with vitamins… It's rather pricey (as it retails for about 4500 for 1.3 kilos). But mix up your rice eating schedule and have more protein and fibre in your system.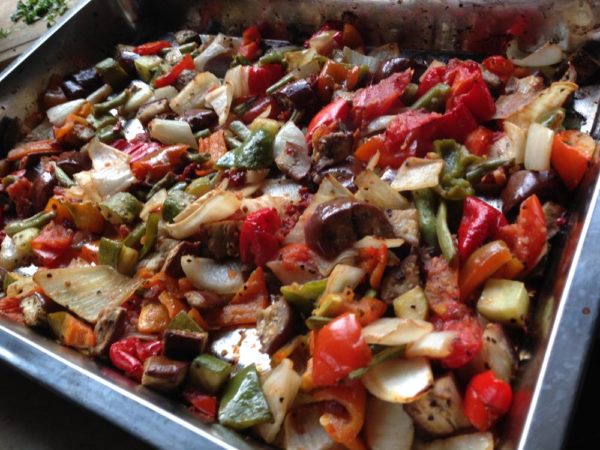 This is a warm salad recipe that uses really inexpensive vegetables, but roasting the vegetables gives the dish the most amazing taste. The vegetables I used here didn't cost more than 500 Naira. All I did basically to the quinoa was boil it with salt and a touch of garlic. Then, I tossed it through the roasted vegetables and added some fresh herbs and spring onions. Please feel free to add some spice by throwing in some shombo pepper or some chilli sauce to give it a kick. This recipe serves 4.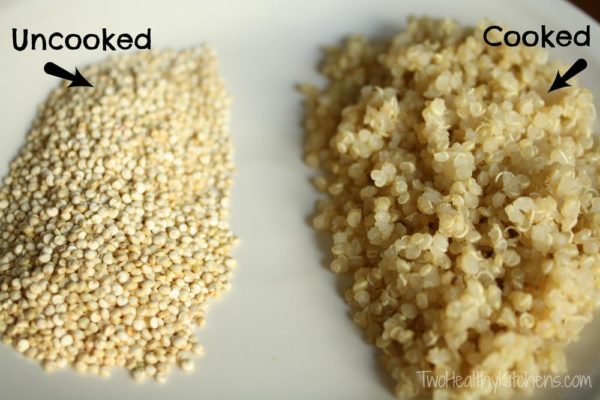 What You Need
1 cup Quinoa
1 1/4 cup water
salt to taste
1 teaspoon crushed garlic or 1 smashed garlic clove
Vegetables
100g green beans cut into half inch sticks
4-5 medium tomatoes
2 cloves of garlic crushed
180g or 4 small sized aubergines
1 large onion cut into chunky cubes
2-3 green peppers cut into chunky cubes
2-3 red peppers (tatashe) cut into chunky cubes
2 seedless cucumbers cut into chunky cubes
Generous pinch of fresh thyme or less generous pinch of dried thyme
Salt to taste as well as black pepper
Fresh herbs to taste
Parsley and Basil
3 tablespoon Coconut oil or Olive oil
4 large chicken breasts
2 teaspoons rock sea salt
2 teaspoons black pepper
2 teaspoons Italian seasoning
2 large garlic cloves minced finely
2 tablespoons olive oil
little extra oil for the searing.
How To
Place all the cut up vegetables on an oven proof tray and drizzle oil all over it. Mix with the seasoning, then toss altogether and place in a 180 degree celsius oven for about 20 minutes.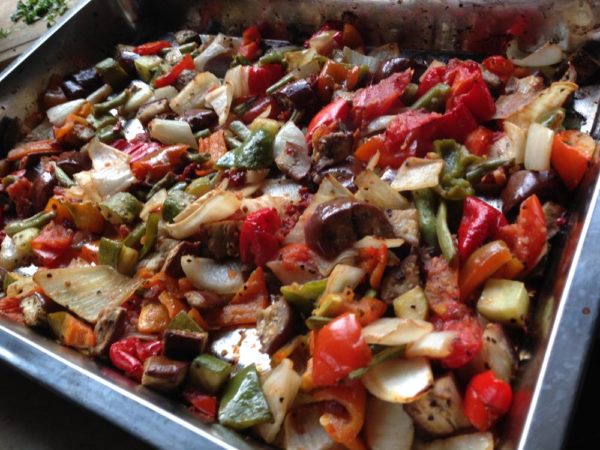 While that's cooking, place the all the ingredients for the quinoa in a saucepan and allow it boil first, then reduce the fire to a medium low heat. Allow it to steam till the water dries out. To tell if it's done, it will be soft and fluffy and when you bite into it it should be soft with a tiny crunch.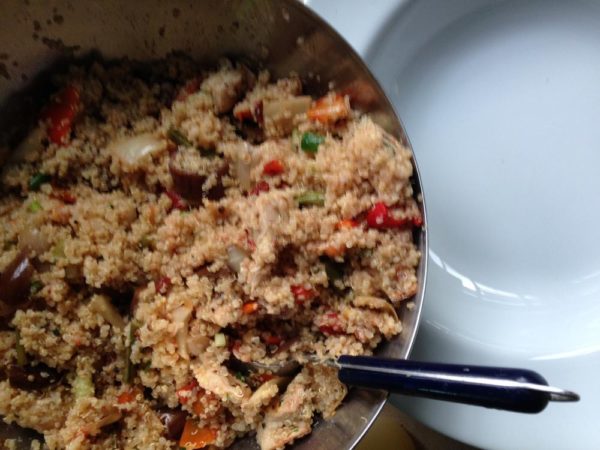 The Chicken
Season the chicken breasts. In a really hot oven or grill, pan sear the breasts for 4 minutes on each side and take it off. Allow to rest, so it cooks to perfection in the middle. Brush the top with the pan juices to allow it have more moisture.
I cut one breast into chunks, and the other I sliced for the top.
To finish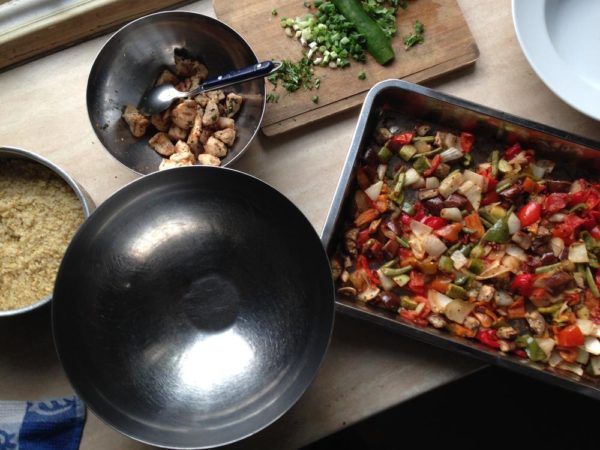 Tip some of the quinoa into a bowl with some of the vegetables, basil and mix. Continue like that till you have mixed up everything. Garnish with the sliced chicken and fresh herbs.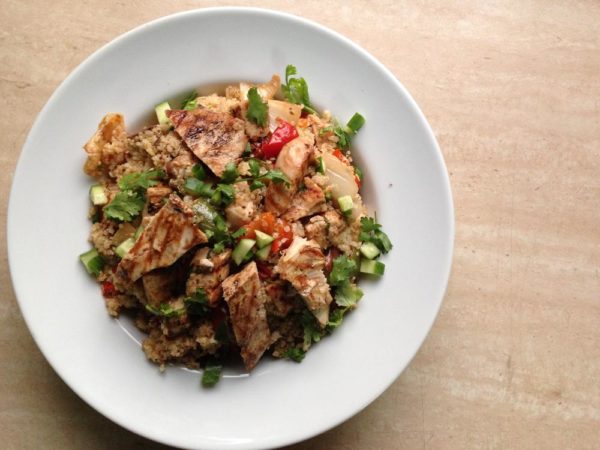 This serves as good main or even side dish. Drink some water with lemon slices in them so you feel extra clean!
See you next week so you can find out how else you can eat cleaner Naija style.
____________________________________________________________________________________________
Chef Fregz loves to cook! He is a graduate of Le Cordon Bleu Paris Culinary Arts School in France and hosts monthly "Chef Fregz Specials" where he whips up a yummy menu with a different theme each time then everyone enjoys a taste. He also caters special events and private dinners. To find out more visit www.cheffregz.com. Chef Fregz provides premium private catering services. For bookings and orders email [email protected] – @Chef_Fregz on Instagram and Twitter. You can check out the Chef Fregz Page on Facebook as well.