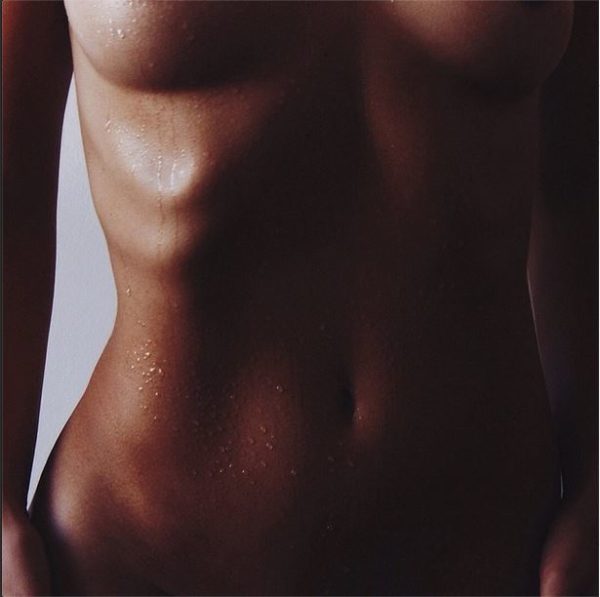 During my time at Unilag, there was a situation which led to the closure of the hostels. So, students were forced to 'find their square root'. During that time, my cousin and I moved in to a flat somewhere in Fola Agoro, where we shared a room. I love my cousin and we got along very well, so living together wasn't really a big deal. However, my cousin's boyfriend came with the package, so he was always around – which was very cute. Until it wasn't cute any more.
He was always there. They'd probably come home after school together so they'd have lunch together, and maybe dinner. We got along quite well, so conversations were not the problem. But there was only so much sitting up straight, in our living room plastic chairs, that I could do. I lived there, and sometimes I just wanted to lie on the mattress, in my BouBou and watch AIT.
I don't know about you guys, but whenever I get back after a long day out, I just want to take off the harness called 'a bra'. I usually like to get out of tight clothes, and just wear a loose cotton dress, and let everything hang loose while I'm home. This is especially so in Lagos, where everywhere is hot.
It was one of the reasons why I couldn't wait to get my own room. As soon as the tenants in the spare room moved out, I moved in! Feel that fan breeze on my skin – Heaven!
For me, that's my state of Zen – loose cotton t-shirt, no bra, hair unrestrained, no earrings (those things just keep poking my neck. I avoid them every time I can). There are many times when someone has asked me to come out for drinks and just the idea of having to wear 'the harness' has been a deterring factor.

"Let's go out for drinks"
"Ahn ahn! Why didn't you call 15 minutes ago? Please, I've taken off my clothes. I'm not going anywhere again today."
This reason tops "Oh… NEPA just brought light abeg. Let me enjoy it small"
I asked some guys if they felt this incredible urge to 'let loose' while they're at home, and got some interesting responses. One of them said his favourite state of existence while at home, was being in his boxers. However, when he started having kids, his wife cautioned him about going about naked in front of the kids.
When I asked another female friend, she said she wasn't comfortable with the idea of being 'starkers', even when she knew she was all alone.
This was another angle I had not considered – complete nudity. I don't think I've crossed into the foray of complete nudity. This weekend, I watched an episode of Come Dine With Me, and the host's idea of entertainment was having the guests draw him…in the nude. Watching from home, I was shy. I couldn't imagine how the guests felt. I trust that none of my Nigerian brethren will ever pull that stunt at a dinner party. One way ticket to the psychiatric hospital at Yaba.
Please share your thoughts on your natural state of dress when you're indoors. I recently learned from 'Cool Kids' Twitter that wearing a hairnet indoors was 'uncool', and I wondered how my sisters of the long weaves persuasion cope under all that hair in the Nigerian weather. I think in our parents' and grandparents' generation, their version was tying wrapper. But since we're the Internet generation, please share some of your creative ways of letting loose indoors.
Have a lovely week ahead. Remember to add a positive strain to the search for the Chibok girls. (Now is not the time for conspiracy theories that can't be proven. Neither is it time for us to monitor which celebrities have posted a photo of themselves holding a cardboard) The girls and their families are forever in our thoughts.
Peace, love & cupcakes.
Toodles!
Photo Credit: omitlimitation.com
________________________________________________________________________________________
Atoke – Writer | Lover | Noisemaker. Twitter – @atoke_