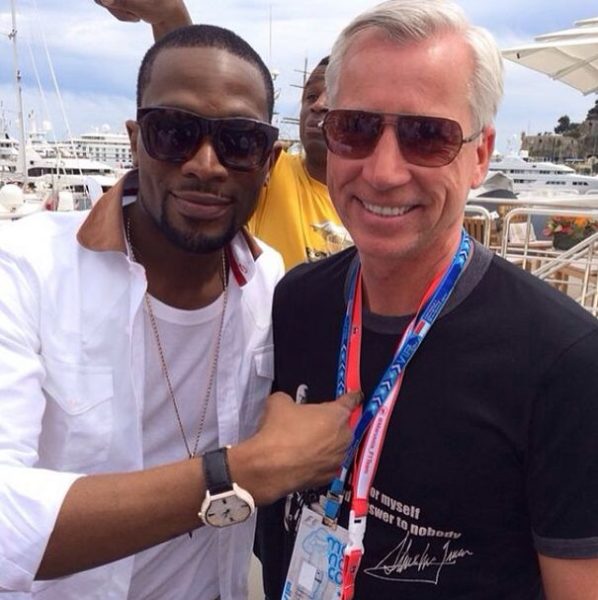 With love from Monaco from D'banj.
The music superstar was spotted lounging on a yacht with Newcastle United's Manager Alan Pardew.
Bangalee who is excited to meet Pardew, says "when you are big, you are big, when you are large you are in charge, guess the kind of people we chilling with".
D'banj was there to watch the Monte Carlo Grand Prix, a Formula One World Championship.