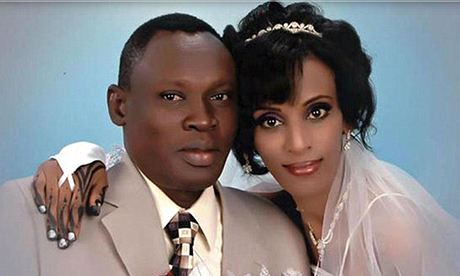 Breaking Story. 27-year-old Meriam Ibrahim who has been sentenced to 100 lashes as well as death by hanging will be freed.
If you recall Meriam Ibrahim abandoned her Islamic faith, after marrying a Christian and recently gave birth to her daughter in custody. She was convicted of apostasy.
BBC reports that an official has announced that she will be freed in a few days.
Abdullahi Alzareg, an under-secretary at the foreign ministry, disclosed that Sudan guaranteed religious freedom ad was committed to protecting the woman.