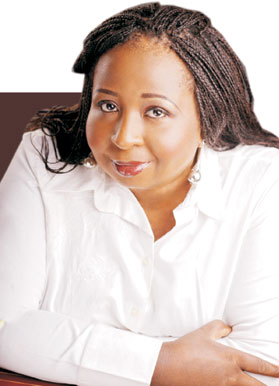 Peace Aniyam-Osigwe has announced that she will be stepping down as president of the Africa Movie Academy Awards.
Aniyam-Osigwe was the head of the academy for 10 years. She made the announcement at the just concluded 2014 award ceremony held in Yenagoa, Bayelsa.
"I believe, as we celebrate 10 years of the AMAAs, that we have sown the seed to achieve his dream. The seed has germinated, however, we all have to water the plant to see that it grows and blossoms and bears bountiful fruit. This is the AMAA journey.
It has been a journey of sheer determination, perseverance, staying power and faith. These characteristics have been the driving force behind the organization of the AMAAs. In spite of the many challenges with funding and overall support that threatened to overwhelm us , the AMAAs is still standing 10 years on.'
I remain sincerely grateful and humbled by this journey and as I hand over the wheel to next driver of AMAA, I know in my heart that I have fought the good fight. As I exit this stage in my life, my prayers and wishes are all geared towards the realization of the African Film Fund to ensure that we can continue to tell our stories.
Ten years as the CEO of AMAA has been an important period. I need to go back to work in the creative industry and help improve on the economy of the African creative industries." she said according to Vanguard