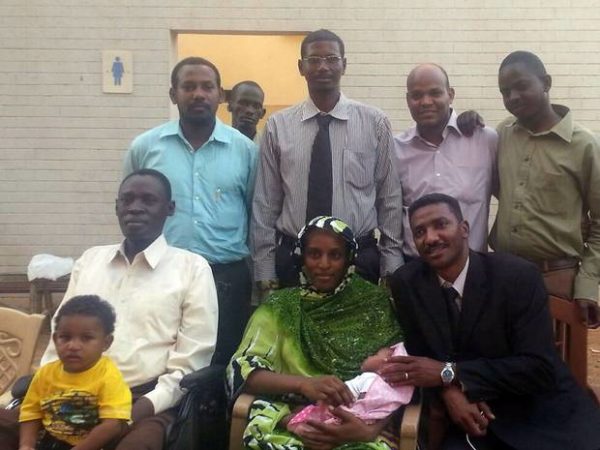 Sudanese apostasy death row sentence woman Meriam Ibrahim unfortunately faces a new challenge.
Meriam who made headlines for refusing to renounce her Christian faith, has revealed that because she was forced to give birth in jail with her legs in chains, her baby daughter was born disabled.
The 27-year-old was imprisoned while heavily pregnant with her second child.
"I was only thinking about my children and how I was going to give birth. I was most scared of giving birth in prison.
I gave birth chained. Not cuffs but chains on my legs. I couldn't even open my legs so the women had to lift me off the table." Meriam told CNN
Doctors revealed to her that because of the circumstances of the birth and treatment in prison, her daughter had been left physically disabled, with potentially long-lasting consequences.
"Something has happened to the baby. I don't know in the future whether she'll need support to walk or not." she said.
"How can my paperwork be wrong? My paperwork came from the embassy. It's 100 per cent correct and it was approved by the South Sudan ambassador and the American ambassador." Meriam tells CNN.