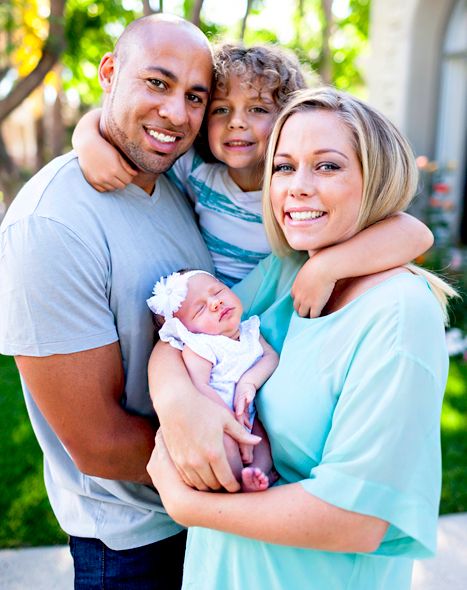 It was a cheesy-but-uber sweet and intimate ceremony when Kendra Wilkinson wed her knight in shinning armour Hank Baskett.
Kendra dating founder of Playboy Magazine Hugh Hefner at that time, fell head over heels in love and started a committed relationship with the former NFL player.
The couple said their I dos at the Playboy mansion with the E! cameras filming. The couple later got their own reality TV show detailing their everyday lives on the entertainment network but later on, it moved to We TV.
They have a son Hank Baskett IV and a daughter Alijah Mary Baskett.
A week ago, reports surfaced that while Kendra was pregnant with their second child, Hank cheated with transgender Youtube model Ava Sabrina London.
In its new issue, a source revealed to US Magazine that when Hank didn't clear his name in the press, Kendra grew suspicious and "started snooping",
Once she discovered the unexplained charge on his credit card, she "flipped out". She reportedly punched walls and flushed her wedding ring down the toilet.
"She was extremely angry," the source explained.
TMZ caught Kendra yesterday without her wedding ring.