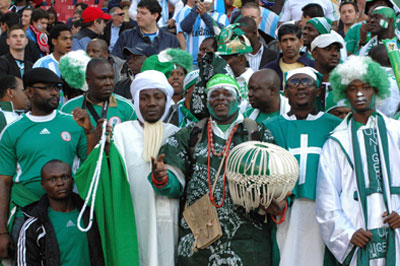 No, we are so not kidding.
Yesterday Monday 12th May 2014, the Nigeria Football and other Sports Supporters Club (NFSSC) demanded for the provision of 62 million condoms for fans attending the 2014 FIFA World Cup in Brazil.
The President of the association Rafiu Ladipo made the demand in Abuja to the United Nations Programmed on HIV and AIDS (UNAIDS), Vanguard reports.
Ladipo appealed the decision of UNAIDS Country Director Bilali Camara, who said 2 million condoms would be provided for the entire duration of the 2014 World Cup.
Rafiu said two million condoms should be provided each day for the 31-day tournament. "So, I want to urge you (UNAIDS) to provide more condoms" he says.
The 2014 FIFA World Cup will kick off on June 12.