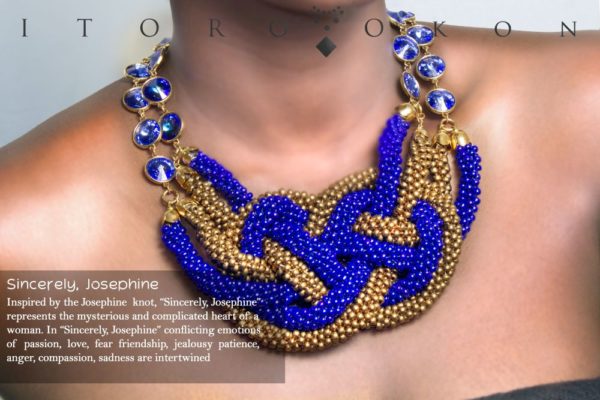 Fabulous jewelry is a girl's best friend.
From the stable of Nigerian label Itoro Okon, we present an African Inspired collection of hand crafted jewelry – "Uyai". Known for their bespoke statement pieces for all occasions, the brand presents neckpieces that aim to adorn the beautiful African woman.
The Uyai collection exhibits a distinct beauty that comes from a love of nature, language, people and precious stones. Each piece was crafted to showcase the beauty and unique taste of every woman with gems, crystals, seed beads and corals that reflect her beauty.
View the neckpiece collection below.
Reine Rouge…The Red Queen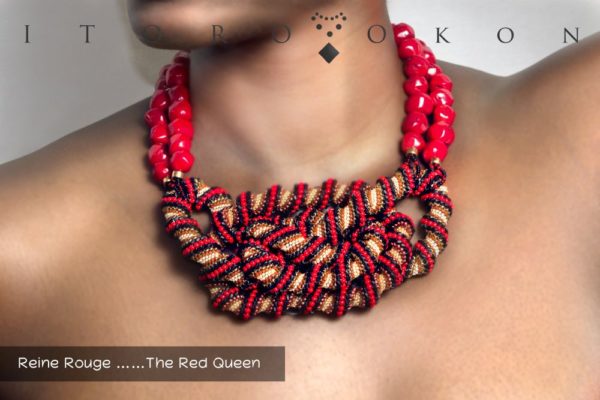 Hidden Treasure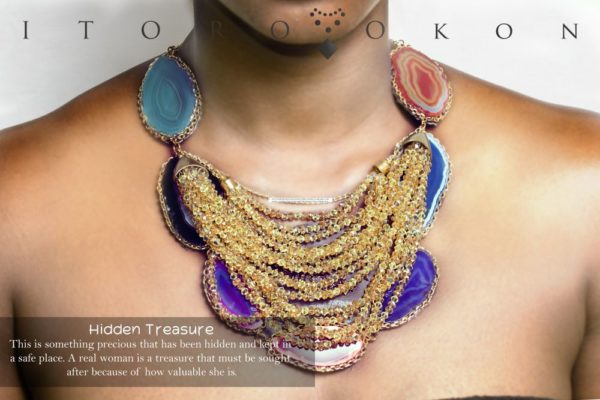 Cascade…Series of Small Waterfalls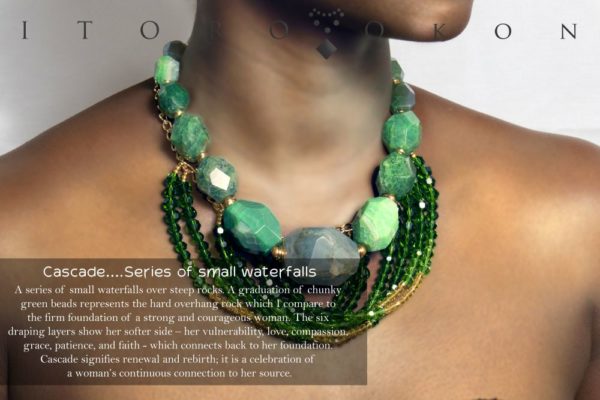 Aurora…Goddess of Dawn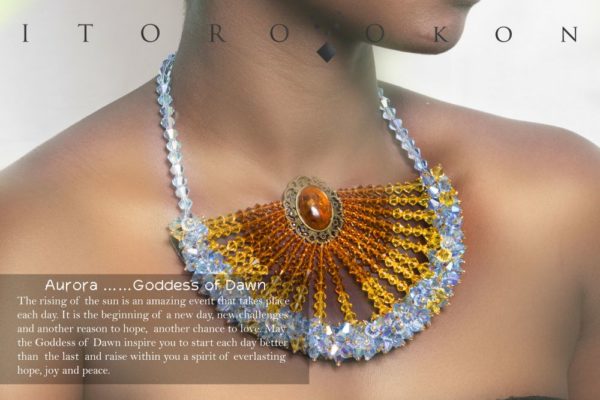 Yenema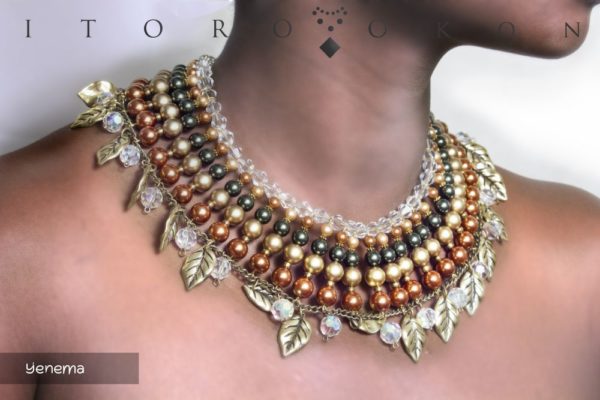 Eve of Eden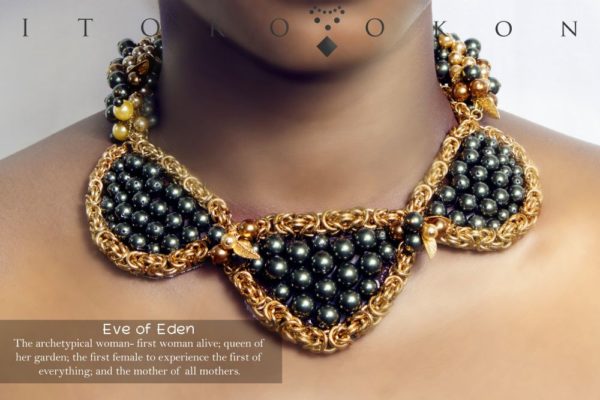 Aranha ("Spider" in Portuguese)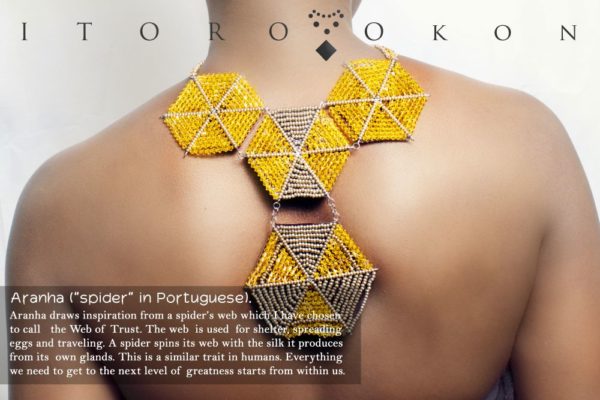 Lure…Entrapped by Elegance
Firduasi…Paradise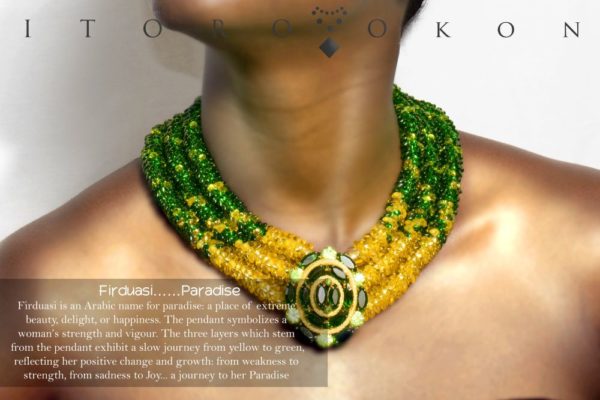 Garden of Hope…Hanging gardens of Babylon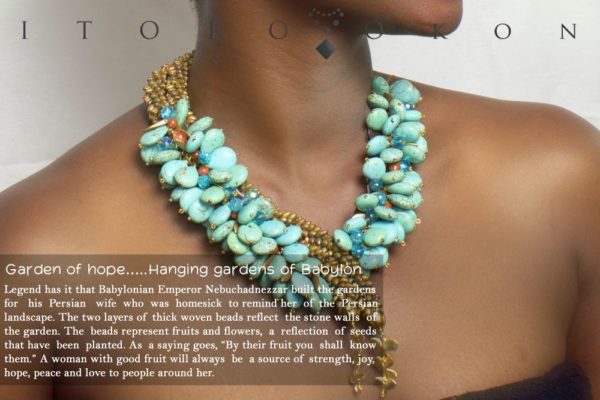 For information on the label  the pieces, visit www.itorookon.com of Follow them on Instagram: @itorookon