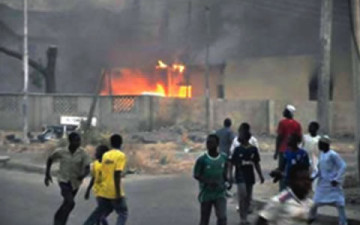 A bomb blast occurred in Kano State on Sunday. The death toll is unconfirmed, however; it is suspected that scores have been killed.
The bomb which was planted in a car, exploded in the Sabon Gari area, where mostly Christians from southern Nigeria live, Punch reports.
Although no one has claimed responsibility for the incident, it is suspected that Boko Haram is responsible. The terrorist group has reportedly attacked Sabon Gari on a constant basis.
Photo Credit: Vanguard/AFP