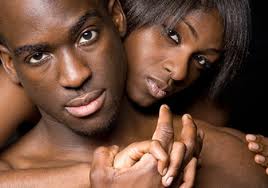 Aunty Bella is our agony aunt column on BellaNaija. We launched this column in the early days of BN and periodically feature issues sent in by BN readers. We hope the BN family can offer insightful advice as well.
***
Good day,
Please I have a burning question and would need honest opinions from the ladies out there.
My question is this, IS IT OK TO END AN ENGAGEMENT DUE TO BAD SEXUAL CHEMISTRY. ? I can't picture lack of romance n good sex from a young man for d rest of my life. Everything else is ok. We like best of friends n all but for that part. He just keeps saying he isn't a sexual guy and can go months without it and really comfy with himself and I'm like d one whose always asking for it. I read about it and found out it's an issue regarding low libido apparently men do suffer from it.
HELP please.
Regards
Photo Credit: taringa.net