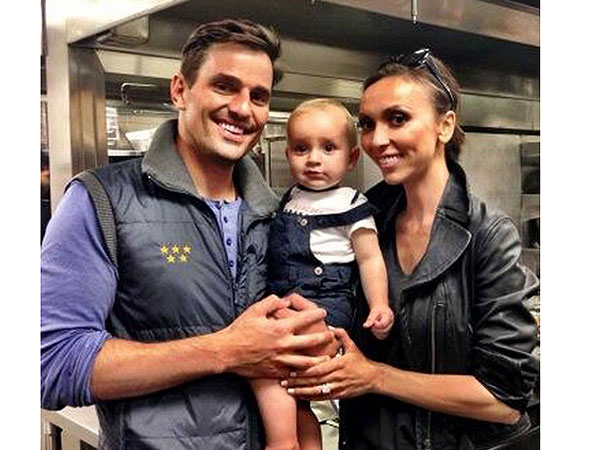 What? Say it ain't so.
One of TV's most loved couples Giuliana and Bill Rancic are saddened by the loss of their second unborn child.
If you are an ardent fan of pop culture, you'll know that the E! News/Fashion Police co-host and her hubby have had a tough time with having children.
Through the help of a surrogate – Delphine, who has appeared on their reality TV show, they welcomed baby Duke in August 2012.
In an interview with People Magazine, Bill reveals a sad tale. "This whole season on Giuliana and Bill we've been trying to have another baby.
Unfortunately our surrogate Delphine who we love very much had a miscarriage. It's something that we didn't see coming.
We were devastated.
She was about nine weeks pregnant. We were pretty close to getting into the safe zone.
We experienced a miscarriage years ago when we were trying with Giuliana, so we had been keeping the pregnancy news tight to the vest." he said.

On not giving up: "We're fighters. Hopefully we're going to have good news and Delphine will be on board one more time. We've had to battle it out and that's something that we're going to continue to do."
During one of her consultations with the doctor, Giuliana was asked to test for cancer to see if it was the reason she couldn't conceive. The results came out that she had breast cancer.
She calls Duke her miracle baby, saying if she wasn't trying to have a child, she'll probably have found out about the cancer at a malignant stage.