It's been a while since we showcased fabulous wedding decor! For today's feature, Red Diamond Events created a Gatsby wedding for their clients complete with feathers, crystals and frills!
Here's what they had to say about their inspiration –
"The Great Gatsby was more than just a movie starring Leonardo DiCaprio, more than just an awesome book by F. Scott Fitzgerald – it was all about the lifestyle, the glitz, the glamour. It was all about the fabulous 1920s, an era that was just bursting at the seams with finesse and flair!

That was the inspiration for this show stopping wedding. Red Diamond Events set out to create a modern take on the luxurious lifestyle portrayed in the Great Gatsby. The decor effortlessly incorporates elements that reflected all of the glamour that defined the era. They achieved this by using a mix of metallic silver colours, square sunburst frames for the stage and seating for the couple, hanging pearls from the centrepieces, crystal chandeliers and a head turning walkway! The cascading floral arrangements with feather accents created a sense of movement and luxury to complete the look.

One things for sure, a Great Gatsby themed wedding will never go out of style!"
Be inspired!
***
The walkway…
Entrance lit by candles…
Chest overflowing with orchids…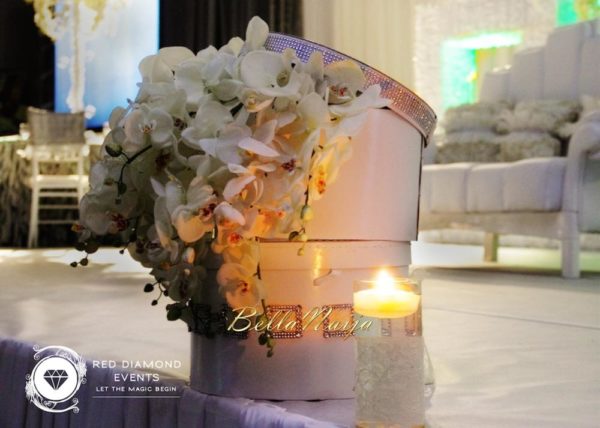 Lavish centerpiece with orchids and feathers …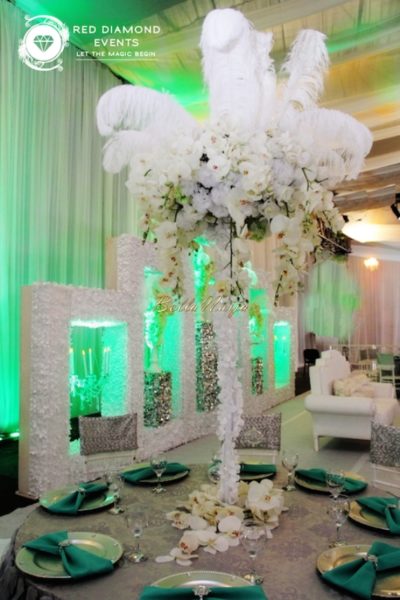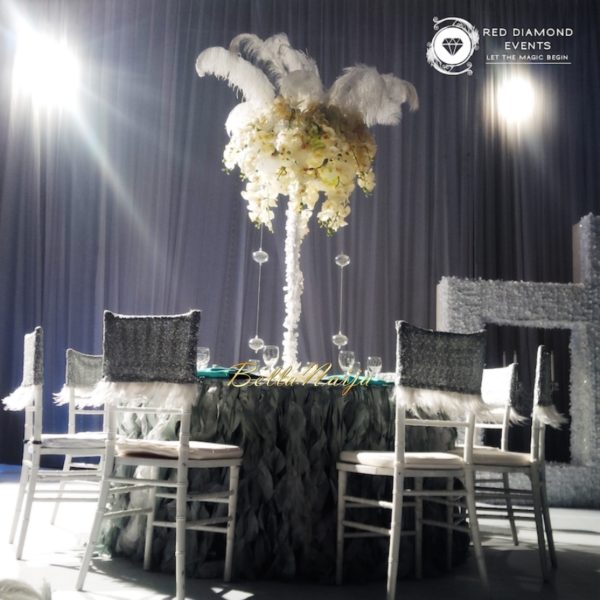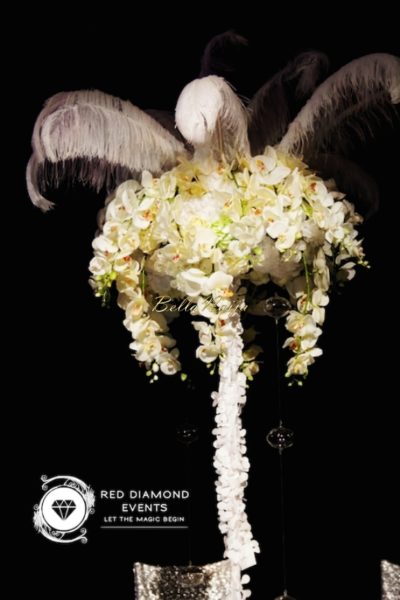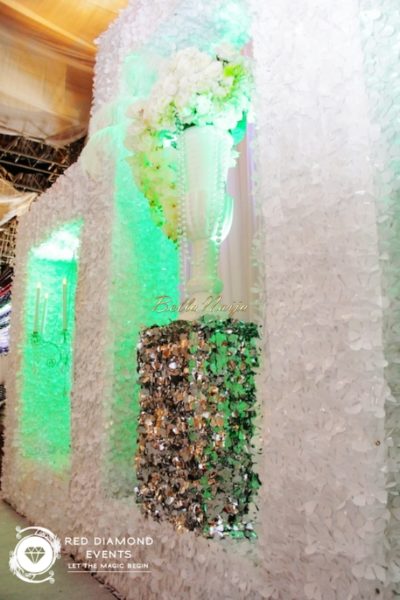 Wedding Cake stand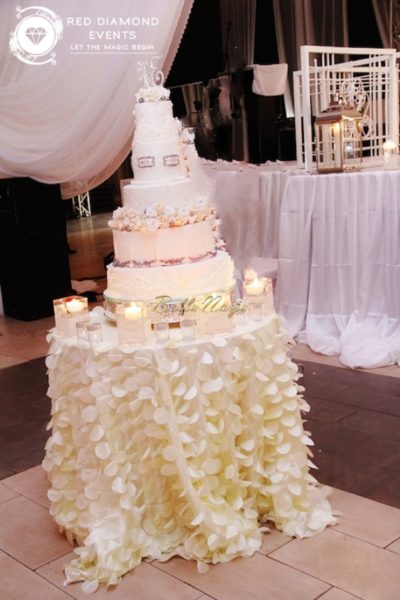 Vendors
Decor: Red Diamond Events | Website: www.rdeventsng.com | Email: info (at) rdeventsng.com | Instagram: @red_diamond_events
Photography: Ovarl Photography
Wedding Cake: Bluberry Cakes
________________________________________________________________________________
We love weddings as much as you do – get in touch for inquiries, inspiration & more!