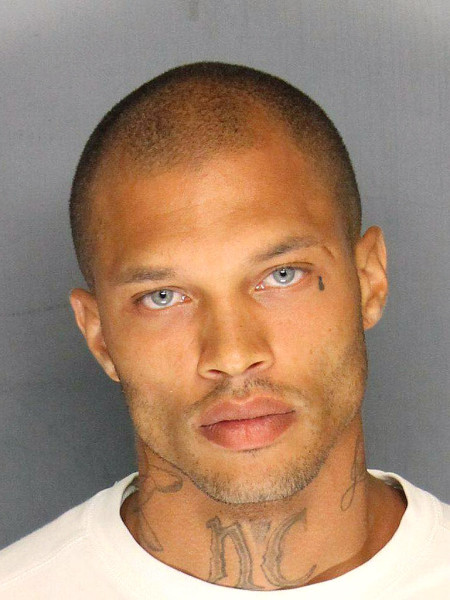 The mother of  Jeremy Meeks, a.k.a #HottieThug  is defending her son, insisting he is not guilty of some of the charges levelled against him. She has reportedly set up a GoFundMe  page to raise $25,000 to get him a fair trial.
A mug shot of blue-eyed Meeks' went viral,when thousands of women "liked" it on Stockton Police Department's Facebook page.
"He has a job and … He was on his way to work. With no gang affiliations as per two of the charges. He has old tattoos..which causes him to be stereotyped. He's my son and I'm just trying to raise funds to help him in anyway. Please help him to get a fair trial or else he'll be railroaded," says his mom.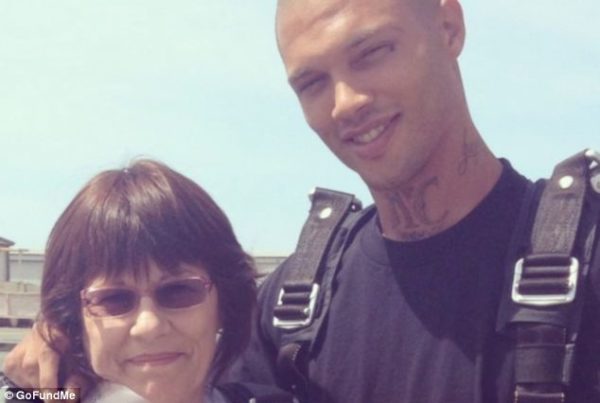 So far, his mom, Katherine Angier, has raised over $2,300 out of the $25,000 she intends to raise. 
Meeks is married with a three-year-old son.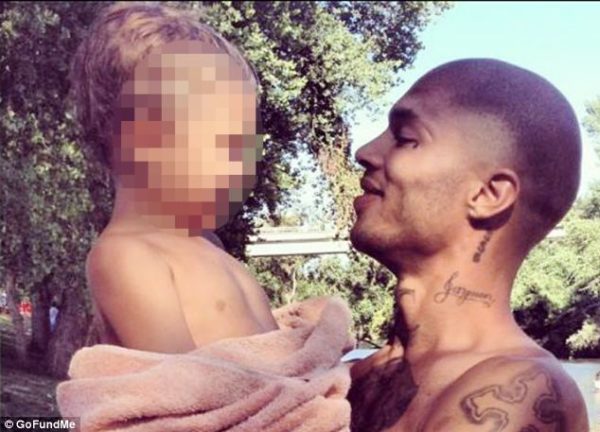 Police authorities are urging the public not to be fooled by his handsome appearance. For about ten years, he has reportedly been in and out of courtrooms in California and Washington for crimes including resisting arrest, faking his identity and grand theft, for which he served two years, according to Daily Mail.

He is allegedly part of infamous gang, the "Northside Gangster Crips."

Photo Credit: Daily Mail/www.gofundme.com/Bryan Patrick