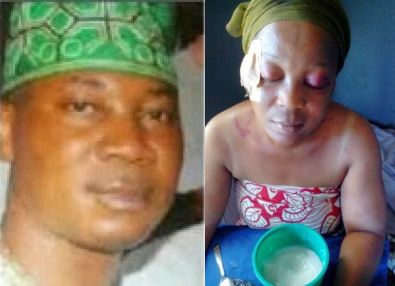 Ogun State APC Chieftain, Bayo Awosanya, who allegedly battered the mother of his child brutally, is denying the allegations in court.
During court proceedings, he reportedly stated that the victim, Victoria Awosanya, "fell from the stairs all by herself," according to Sahara Reporters. 
The magistrate presiding over the case has allegedly nullified photo evidence of the attack, and has asked for witnesses of the incident to testify.
The only witness, was the security guard at Awosanya's reside, who came to the victim's rescue when she was being beaten. However, the security guard will not be testifying in court, as he was reportedly "replaced" by another witness just a few days to attending court.  
Victoria's family is accusing the court of foul play, insisting that the magistrate is trying to ensure that Awosanya escapes justice.