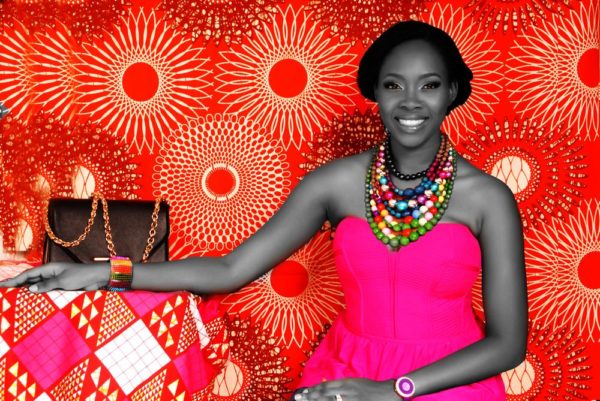 Let me start by asking if you watched the BET awards? Huge congratulations to Davido for doing Nigeria proud by winning the BET award for Best International African act (BIAA). However, it was so obvious the award was presented to him before the main award ceremony started. It was thoughtful of him to have called up his fellow nominees to come on stage with him. It further got me wondering when the cameras didn't show where they were seated, neither did the cameras show the crowd's response when they all got on stage.
Last year, we watched excitedly as Ice prince was presented his BET award in front of the guests. He also called all the other African artistes to come and join him on stage. We watched him walk majestically to the stage and knew that his award was presented to him in front of his fellow African/International colleagues. Then, we found out that Ice Prince's part was only aired on BET for Africa and UK. Please correct me if I'm wrong.
I still don't understand why the international acts (Africa and UK) at the BET awards are not allowed to receive their awards in front of the live American viewers. I am not saying that we need their validation, but I see it as unfair treatment to make an artiste travel all the way to America from Africa only to be celebrated in private. It actually seems like a huge sign of disrespect. Were the international acts mandated to get to the venue before start off time so they could quickly collect their awards before the American celebrities arrived? Were the international acts allowed to sit with their American counterparts? Were our African artists paid and well taken care of (the ones that performed at the BET experience)? I have so many questions for BET.
Take a look at some of the comments after BellaNaija announced that Davido had won the award for BET International act Africa:
Baboushka:
"I think it is very unfair in this day and age that they still don't let the "Africans" accept their awards on stage at the main event like the American acts and instead present it at the sideshow. They did the same thing last year".
Busarni:
"Na wah ooh. BET should respect African arts n present award on stage. Ice Prince was presented the award on empty stage and it was not even aired in America. Reason; BET is to honor American artists, don't be deceived. I think we (Nigerians) should start taking ourselves serious and stop being fake…Congrats though, but our artists deserve to be presented awards on live stage with audience and not the sham they make millions of Africans believe. My cousin works with BET so I know the inside happenings".
This one is a response I got from a friend:
"This is a sign to show that black on black racism exists. Well, let's thank God Davido and Ice Prince got theirs on stage as against back then when D'banj and Tuface received theirs off/backstage. They obviously think we are irrelevant".
I applaud the fact that Ms. Debra Lee and the BET family have given International artists the opportunity to bag nominations at the BET awards but I would rather go with the popular saying of "What is worth doing is worth doing well" which means BET should treat them the same way they treat their fellow American nominees. Today, I speak for Africans in Africa, over here when we we are giving out awards, we treat everyone equally and if we are even to give prefential treatment to anyone, it will be to the people that left their continent to come all the way to Africa to receive their awards. No?
I've heard so many stories but I still can't place my hands on any concrete reason for this impertinence. I really want to know why…BET why? If Washington post could include the BET international acts on the list of nominees and winners on their website then why would BET not include them in their live broadcast of the event?
While watching the BET awards, I was extremely happy when they celebrated the civil rights act and spoke about segregation because like it or not, segregation is still rampant. Someone once mentioned that the international acts are not included in the live broadcast because they don't pay tax in America. If foreign acts like Chris Brown or Beyonce (who don't pay taxes in Africa) were to receive awards in Africa, we would proudly celebrate them, get all the press people to record them, make all the noise about them, probably even pay them for coming. We would definitely provide security and accommodation for them, and of course we will certainly grant all their rider requests. Why don't they do the same for us or do they think they are doing our African artists a favour because of international publicity?
African music is definitely the future of entertainment and I am so proud of our African artists. If all of this had happened at the Grammys (where Femi Anikulapo Kuti has been nominated 4 times), it would be so easy to play the "racism" card. Now this is happening at the "Black" Entertainment Television awards and we seem to be turning a blind eye to it. I know quite a number of Africans in America say that they don't know why Africans take the BET awards seriously, but I believe it's actually a good thing to be recognized for your craft whether locally or internationally. If it's being done, it ought to be done properly.
Dear BET, thank you for encouraging our African artists. However, we want our nominated artists to be fully incorporated into the award ceremony. If you are not proud to show them off to the whole world, biko leave them in Africa for us, we value and appreciate them over here. They are Queens and Kings in Africa, don't treat them any less. We should always remember that all men were created equal. Know your worth.
BellaNaijarians, what's the way forward? Should we #OccupyBET? Join the conversation