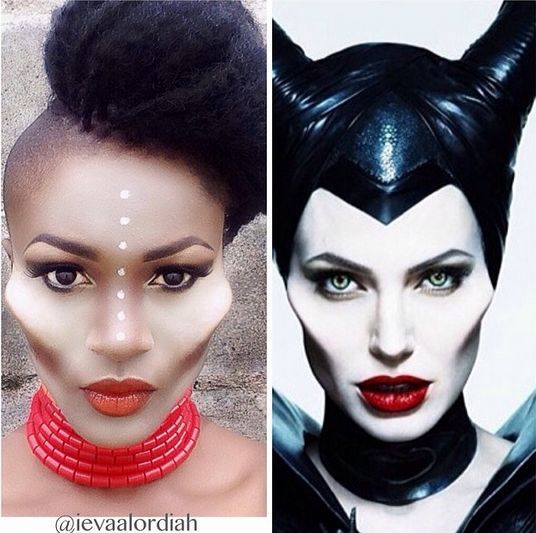 It's official. If Eva Alordiah ever stops rapping, we know she's going into makeup full-time.
A while ago BN Beauty brought to you news that Eva had another job with her makeup brand MakeupbyOrsela; and if you follow her on Instagram you should know that Eva has a love for special effects makeup.
When the hit movie Maleficent hit cinemas, singer Yemi Alade challenged Eva to recreate Angelina Jolie's stunning yet haunting makeup look; and she did just that.
Eva took to her Instagram page to say;
"Yo if Maleficent was from #Africa she would look exactly like this eh?? She aint even need horns that kinky hair gon do just fine! @yemialade Ve done it oh! Whisshh kine work you give me so? LMAO. #maleficent #maleficentAfrica #makeup by Me! Uuuuhhhhhh i love #facepainting"
BN Beauty is loving her makeup skills. What do you think of her recreation, did she do a great job?
Photo Credit: @ievaalordiah (Instagram)